Hung out with Elias around mid-December to catch up & see where life had taken us so far. We also wanted to check out the Museum of Feelings, an interactive pop-up museum sponsored by Glade, but we were not prepared for the enormous line and wait time of almost 4 hours for a 20 minute experience. It was a beautiful day and we had an incredible view of the waterfront so we decided to make it our own day of feelings.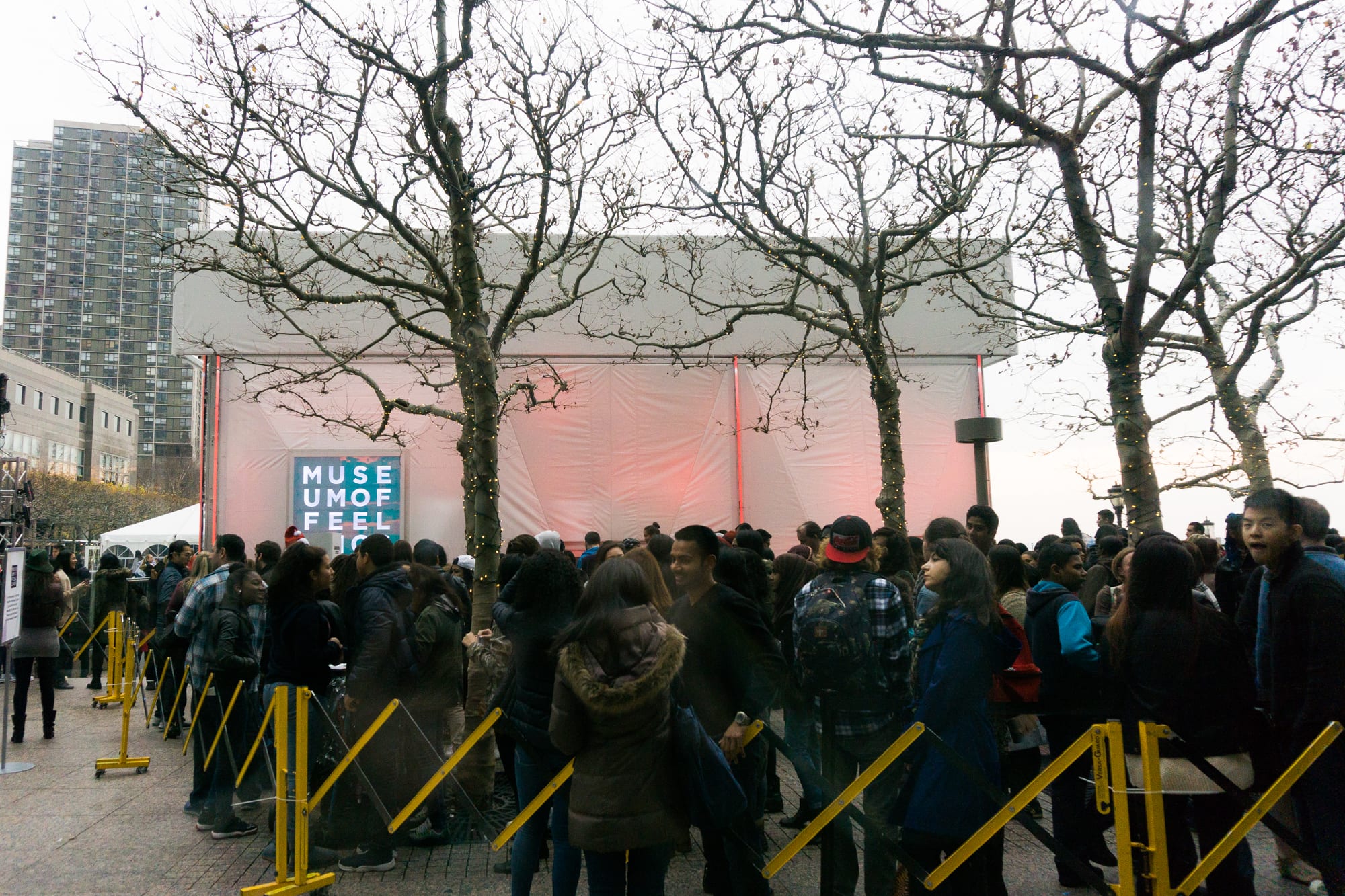 This was 2 for 2 of our failed museum excursion, with the first being a mix-up at PS. 1 back in August. The line for the Museum of Feelings was just too much. Even on panorama mode, I could only capture the first half of the line, which is composed of 2 lines wound together. The rest of it continued along the waterfront, around the corner and down to where the entrance to the ferry was. I love museums, but no promise of Instagram-worthy photos could motivate me to get on line.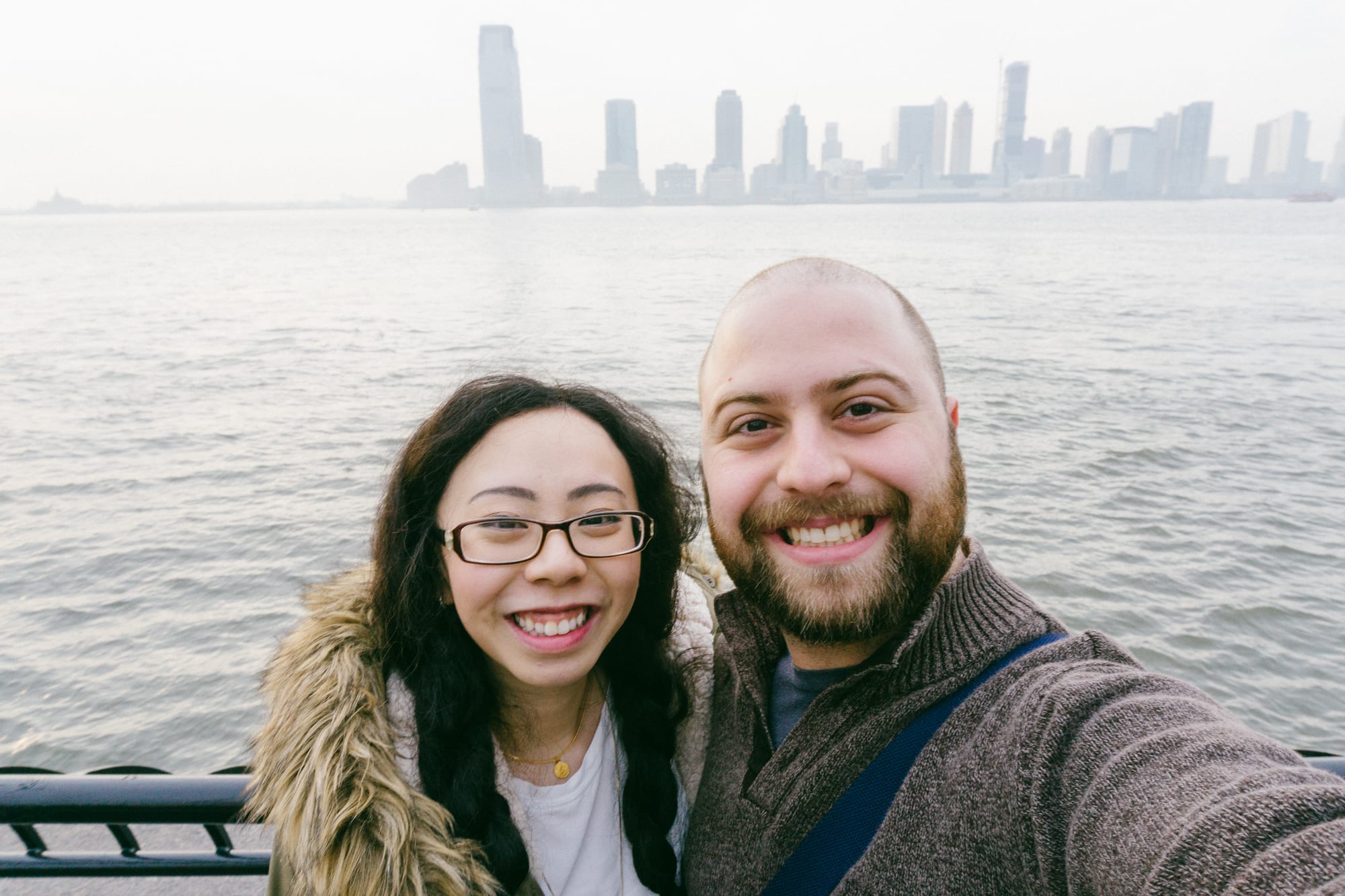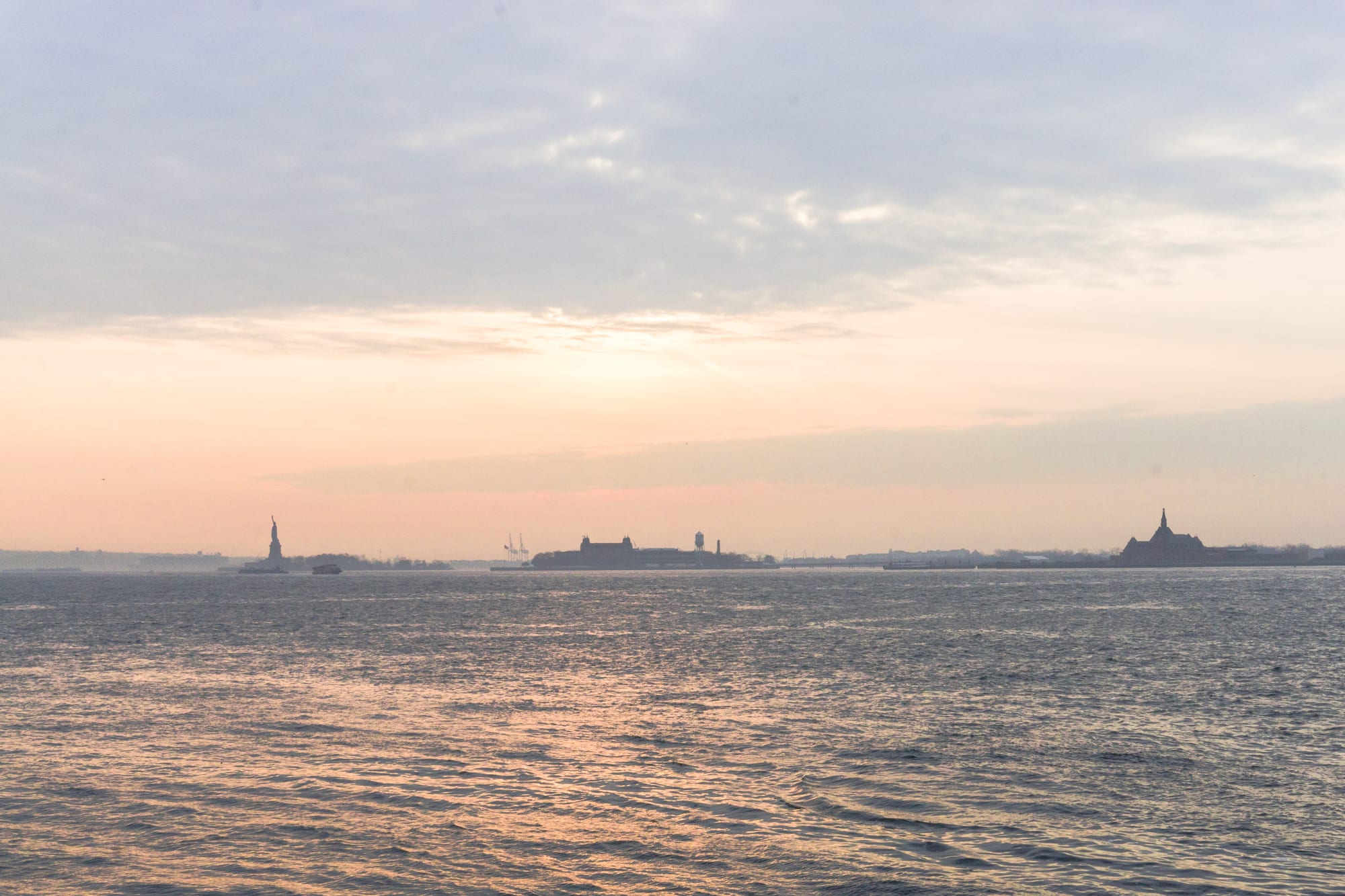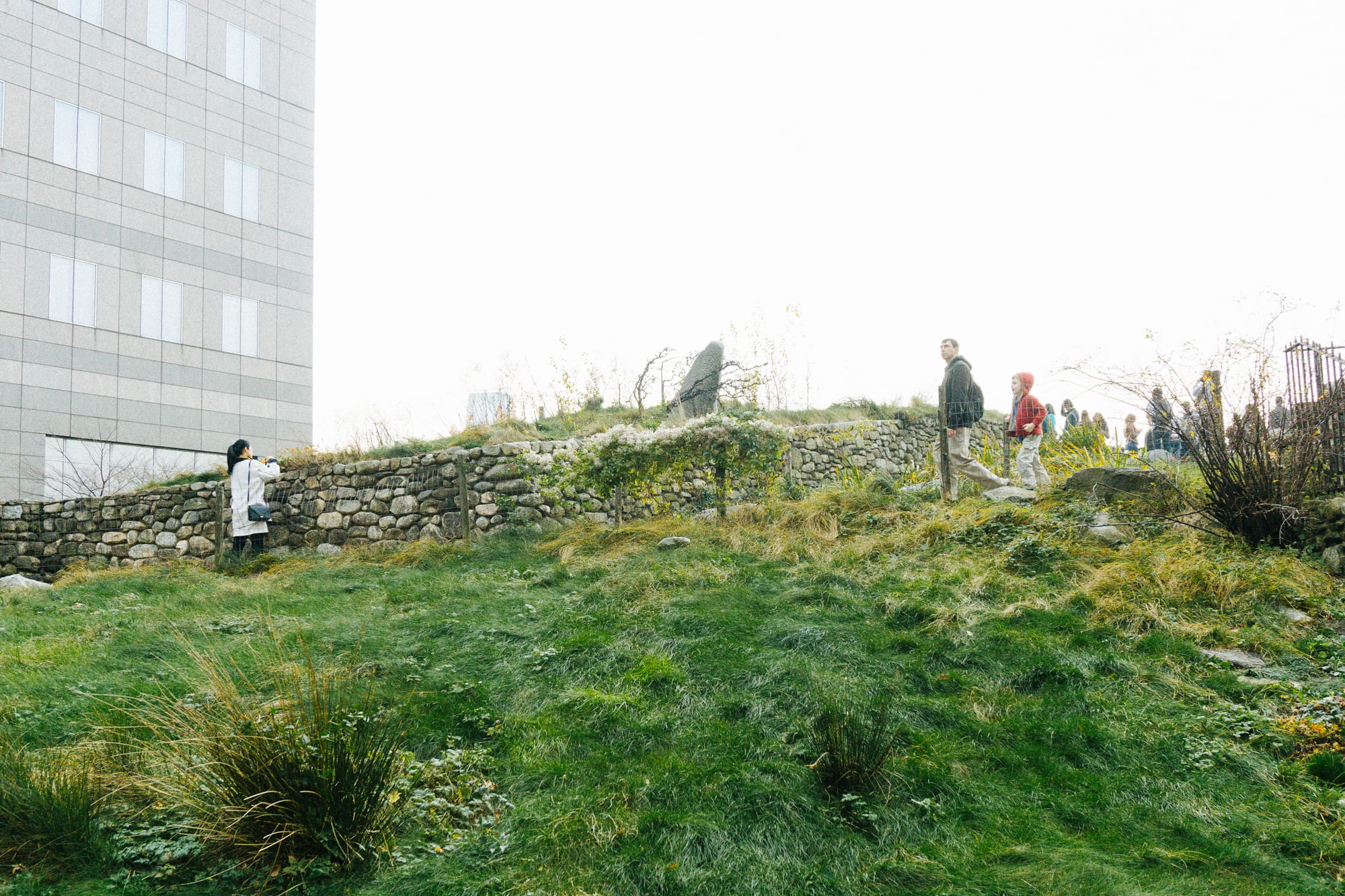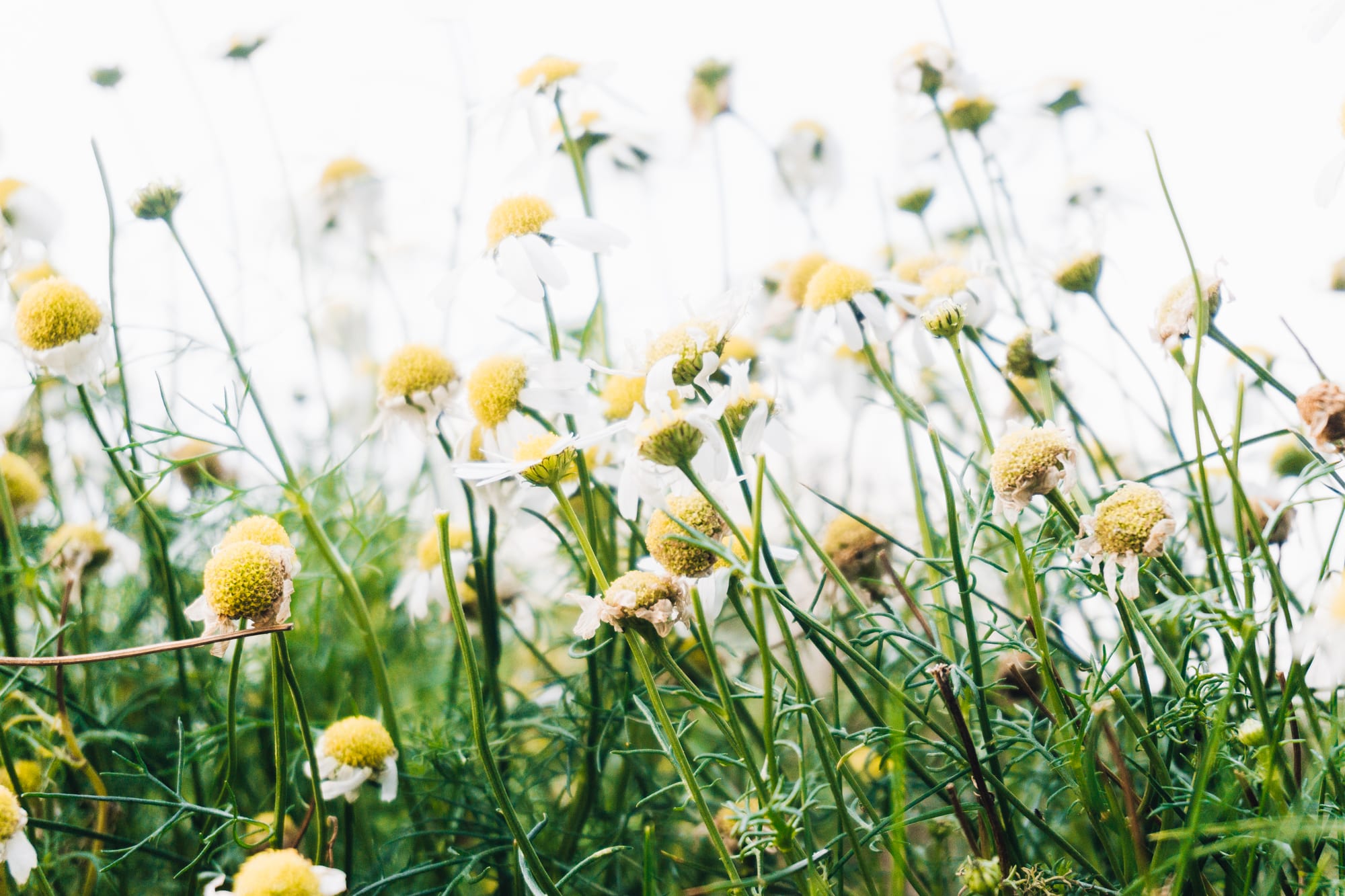 Instead, we took a walk along Battery Park and *'~mused about life in the setting sun~'*. Along the way, we stumbled upon the Irish Hunger Memorial on Vesey Street and North End Avenue and took a moment to follow the path up to the viewing area. It's a beautiful and moving memorial, which happened to be all the more somber with One World Trade behind it.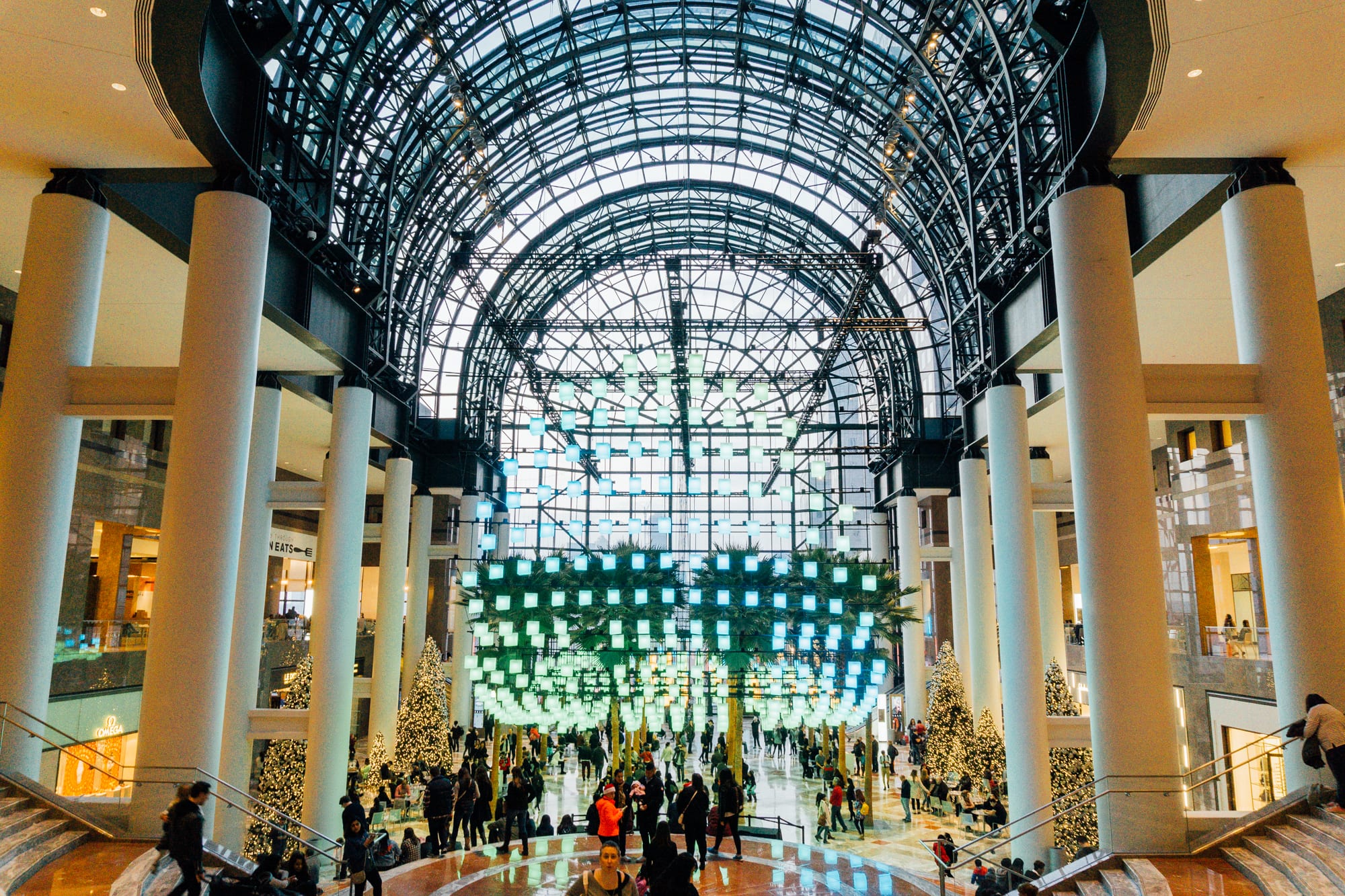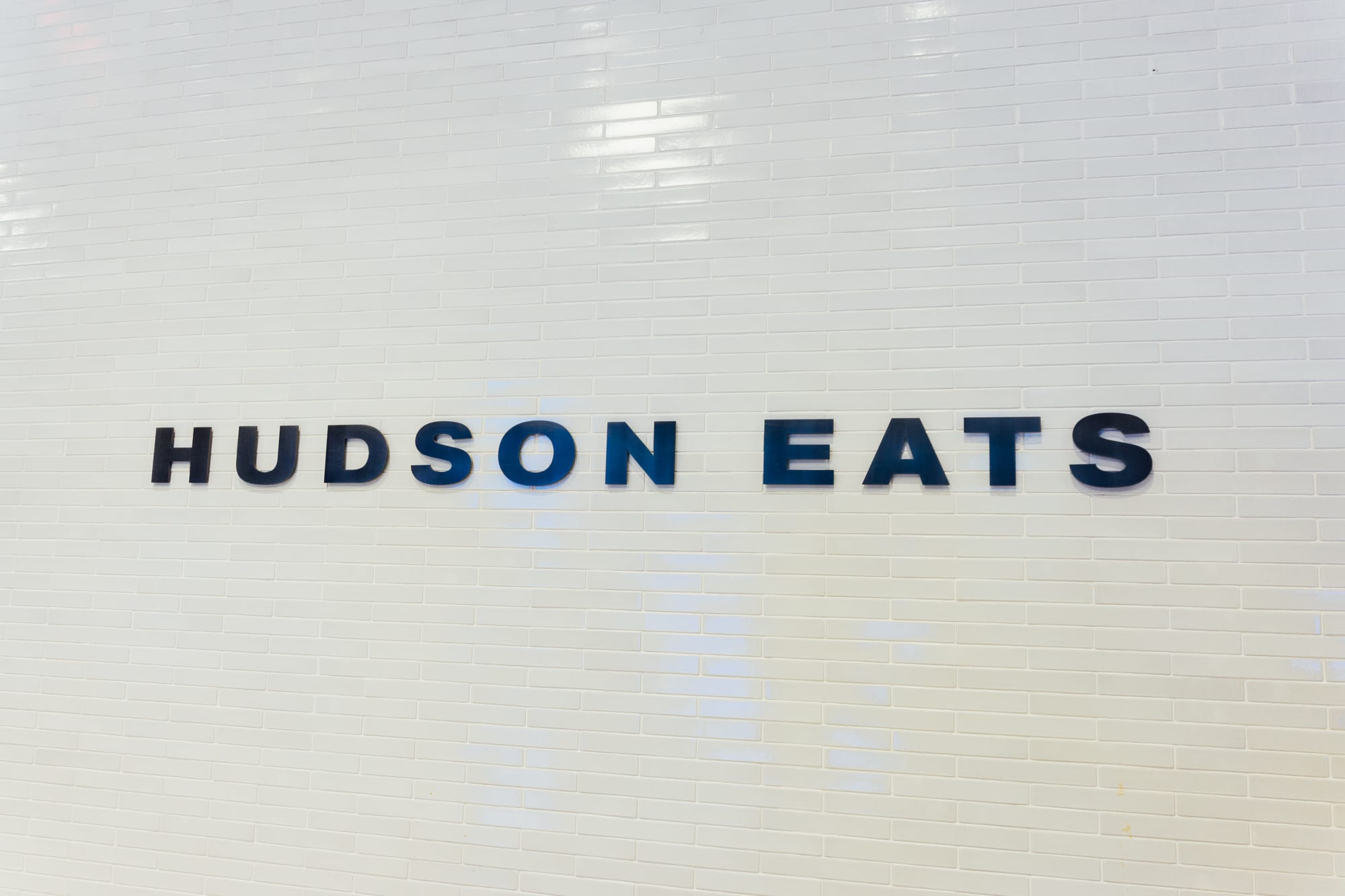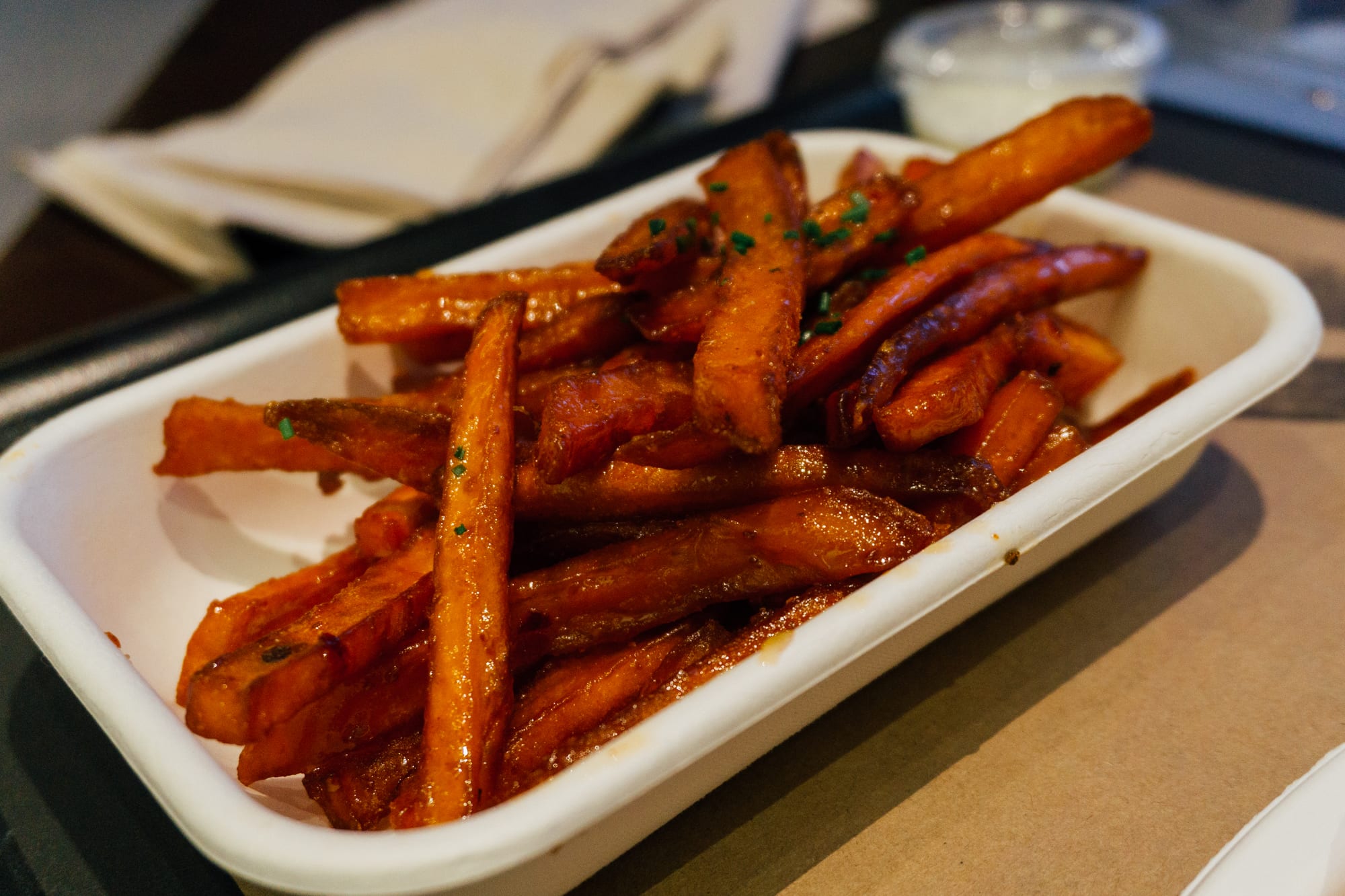 With winter looming, the sun eventually set around 5pm (I KNOW…) and we headed back to Brookfield Place to have a bite. Despite all the luxury brands carried at Brookfield place, it was nice to see that there was such a lax attitude about public space. Regular every day people were just hanging out in the lobby and enjoying the view.
After checking out the place, Elias and I ventured upstairs to Hudson Eats for a snack. We decided we still wanted a real sit down meal later, we ended up sharing a delicious Sunny Side Burger and Maple Bacon Fries from Umami Burger. Everything gets better with an egg lbr.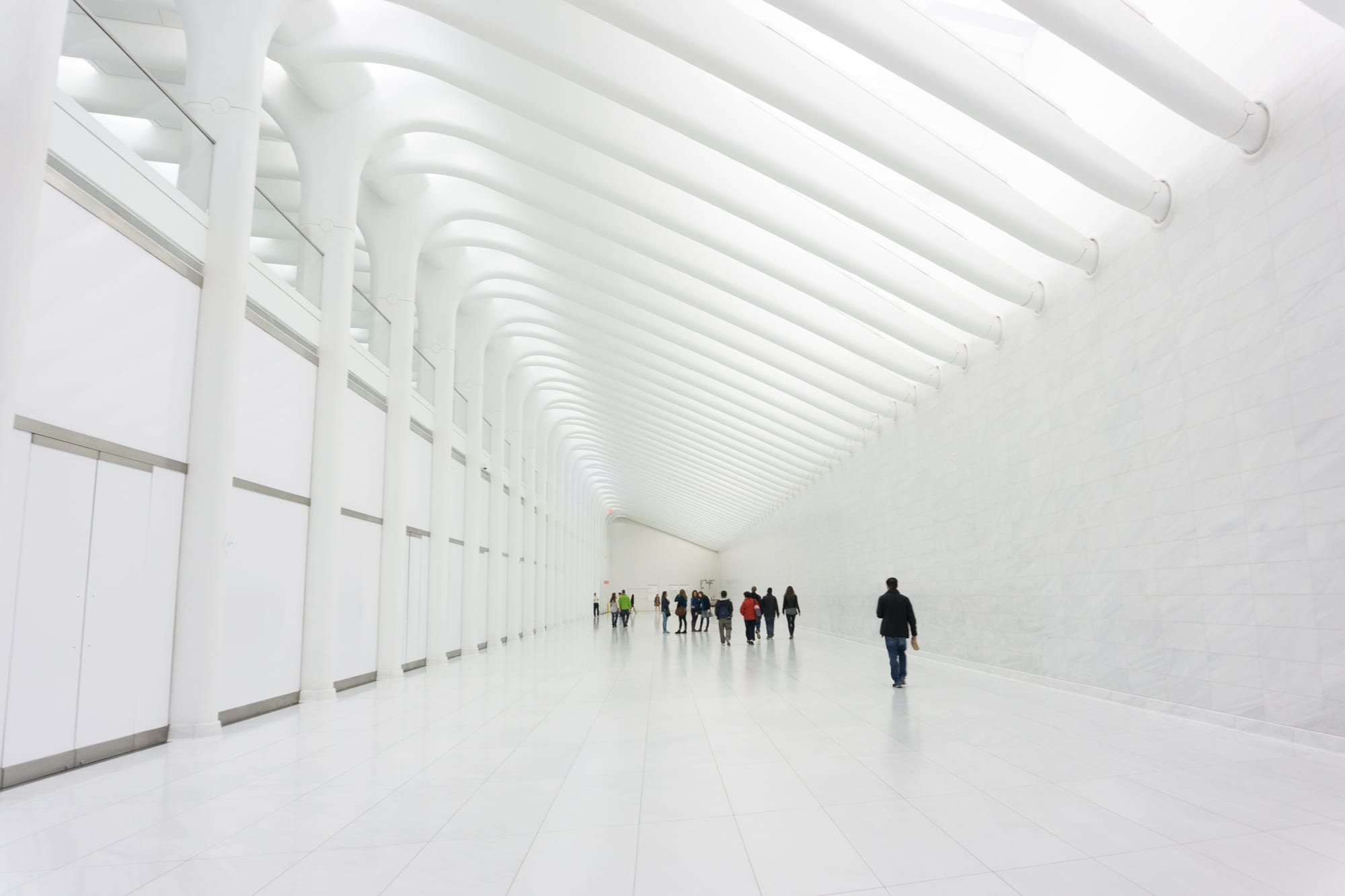 We had been walking around Battery Park all day which is close enough to the Financial District to have the 9/11 Memorial come up in conversation a few times. I hadn't had a chance to see it since it opened to the public and decided it was worth the walk over. The World Trade Center PATH tunnel connects directly into Brookfield Pl2252ace so we took the underground tunnel over to the memorial. The tunnel is incredible! It's so wide and expansive and although the all-white look is a bit intimidating, it really gives it an aura.
And then you're hit by pitch darkness as you step out of the tunnel. After turning down a few winding pathways (because the area around the memorial wasn't complete), we found our way to the South Tower Pool.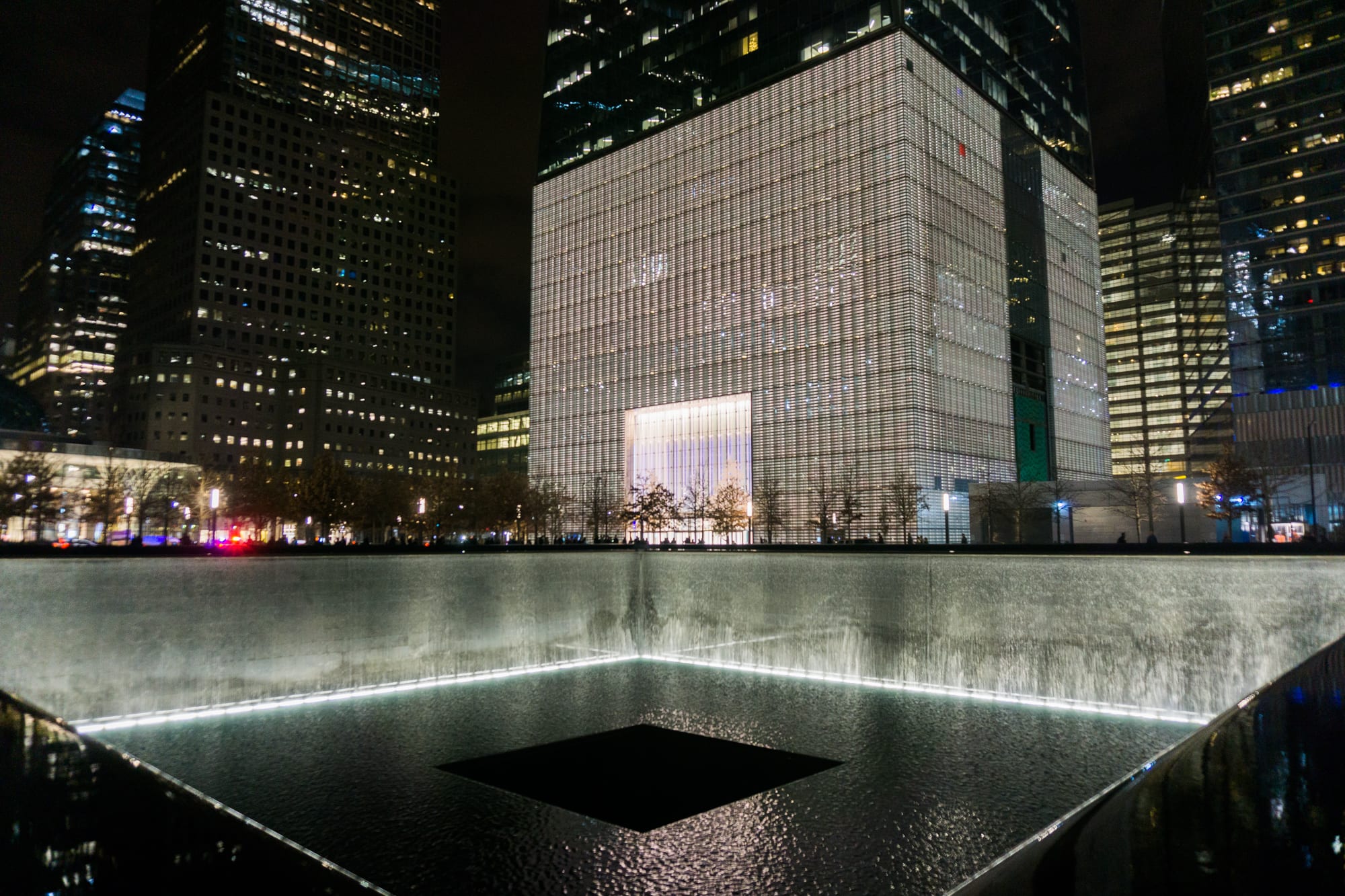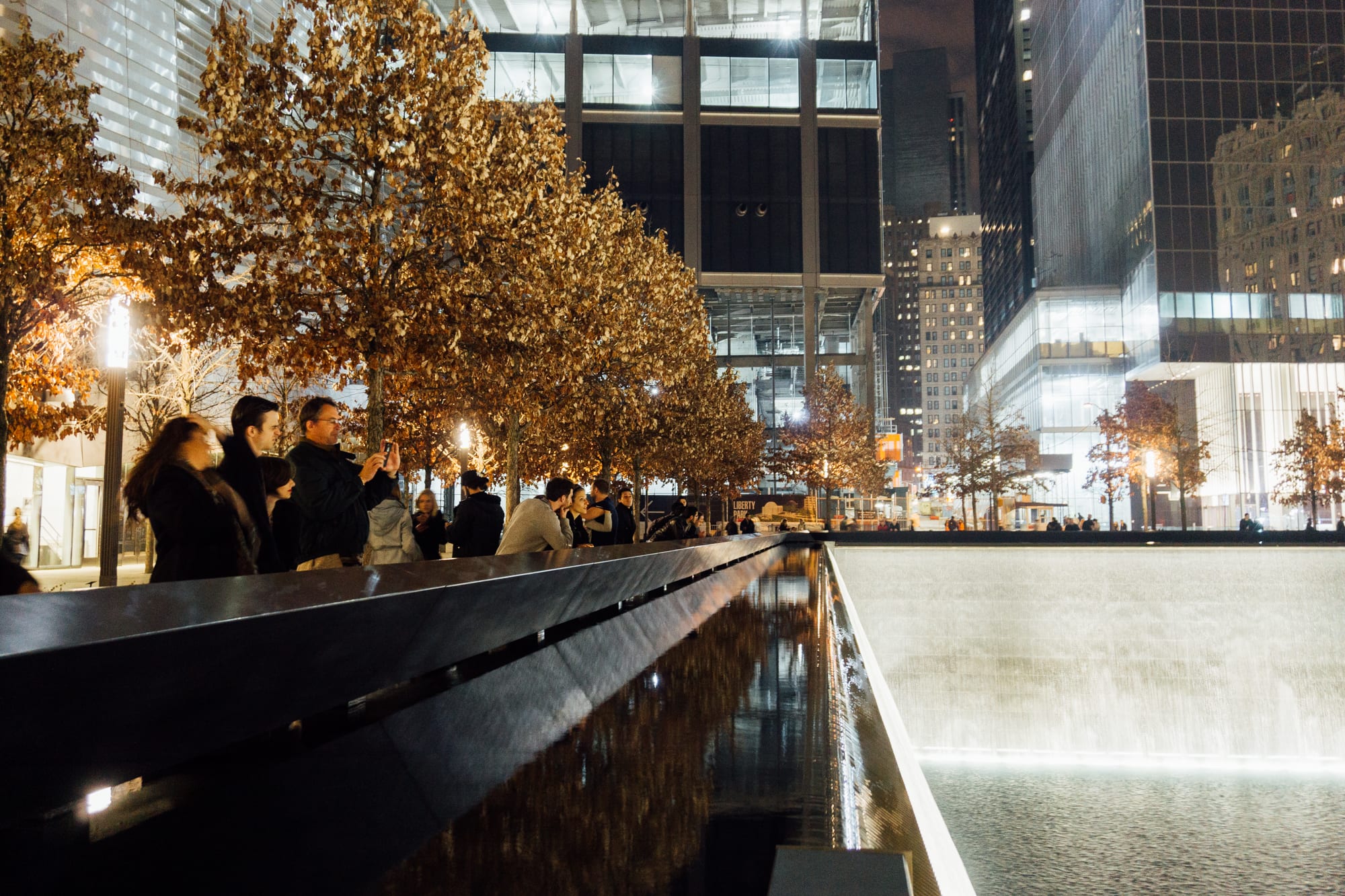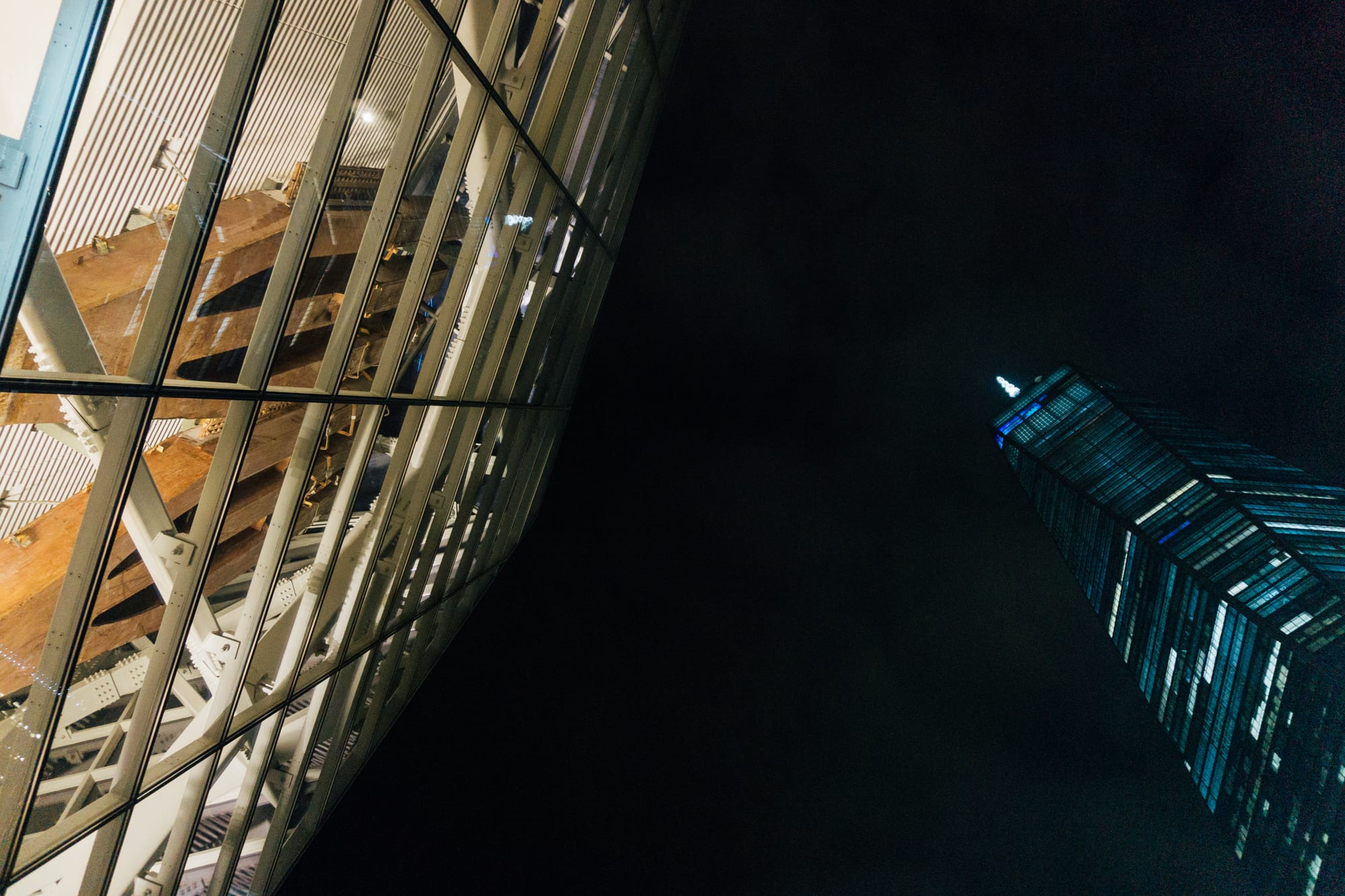 There was a lot to say and yet a complete inability to express it in words. The memorial is devastating in its size and concept. It takes you a while to walk around the entirety of the pool and it reminds you that at one point the one of the two tallest buildings in the world stood in the very same spot. At the center of each pool, the water drains into a black abyss. It's true that, at least for New Yorkers, you never forget where you were when you heard the news about the 9/11 attacks. I'm fortunate enough to not have lost any friends or family, but I can't imagine the pain and agony of knowing they were victims in such a horrendous attack. If there are any condolences it may be that the entire world mourns their loss together. Around the corner was the September 11 Museum, the lobby of which had on display a piece of the exterior of the North Tower and when you looked up, you see One World Trade beside it.
(At the sake of sounding insincere), we decided that it was a good way to end our day of feelings and to finish the night with something a little bit more lighthearted in the West Village.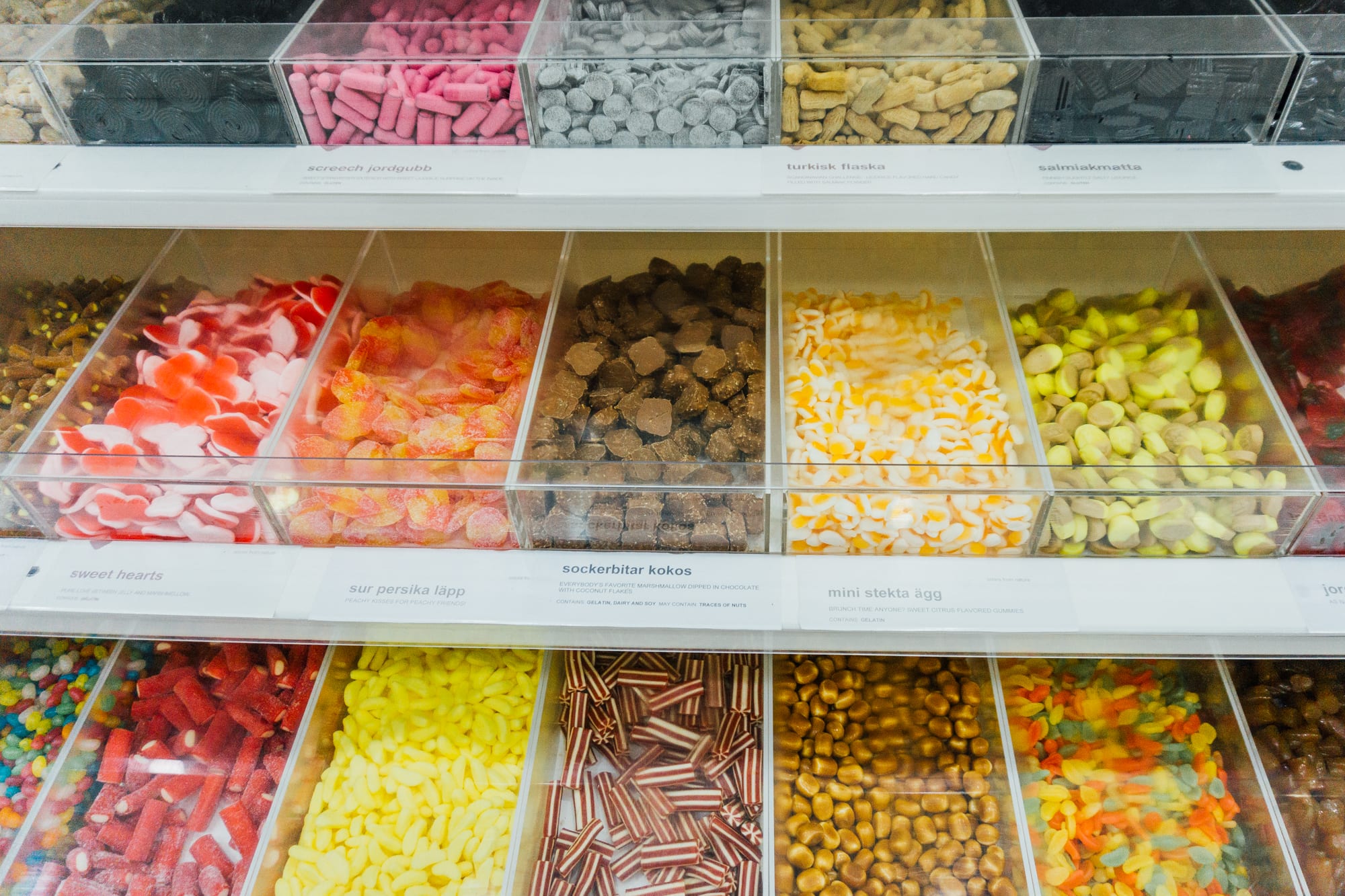 We came across a Sockerbit, very chic minimalist Swedish sweets store on Christopher Street, and admired all the unique imported foods and home goods. Against our better judgment, we each bought some candy and really regretted it later when neither the chocolate or fruit gummies tasted up to par.
Fortunately, we were close enough to our food destination that we could fill our stomachs with something other than high fructose corn syrup.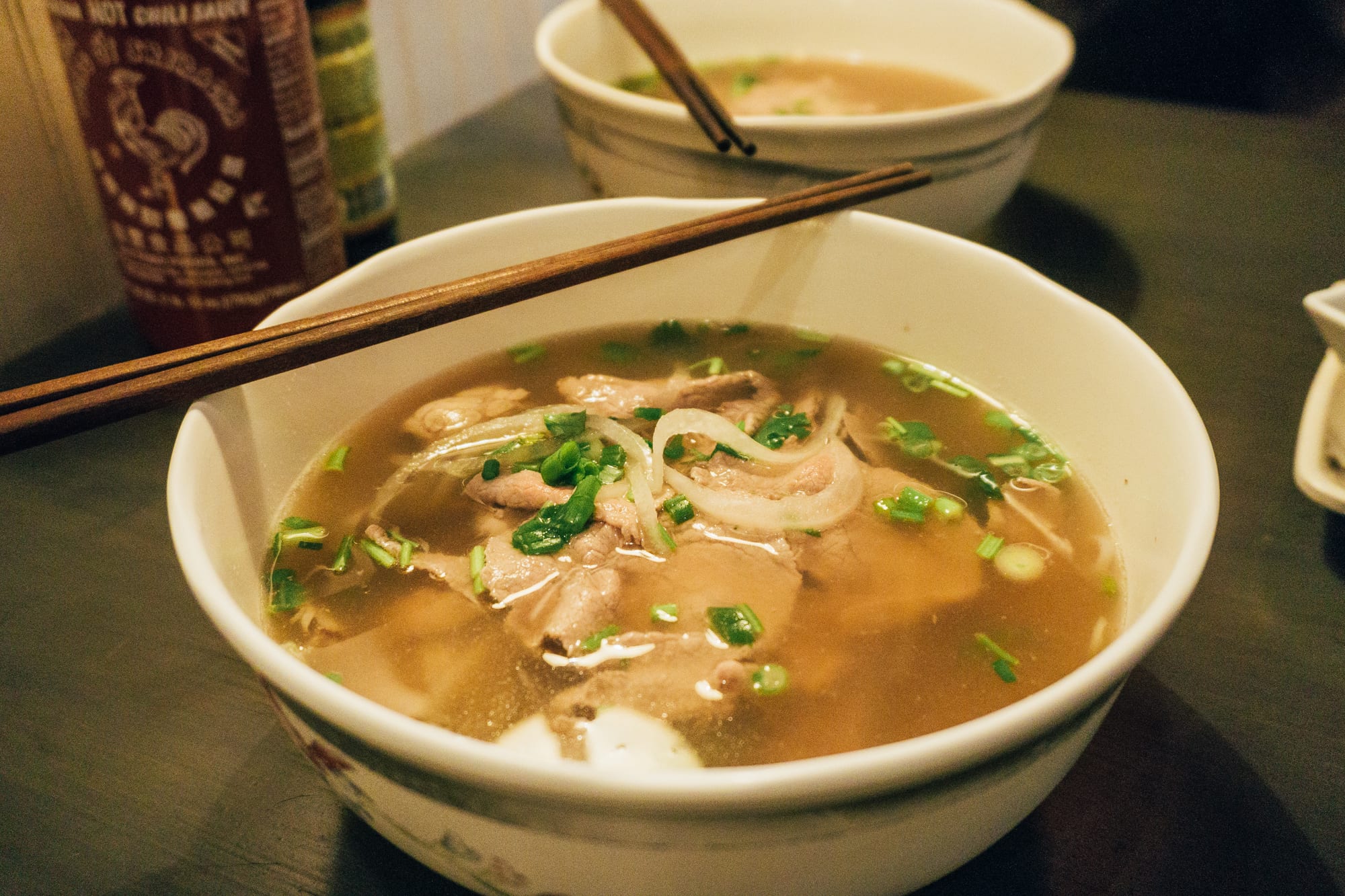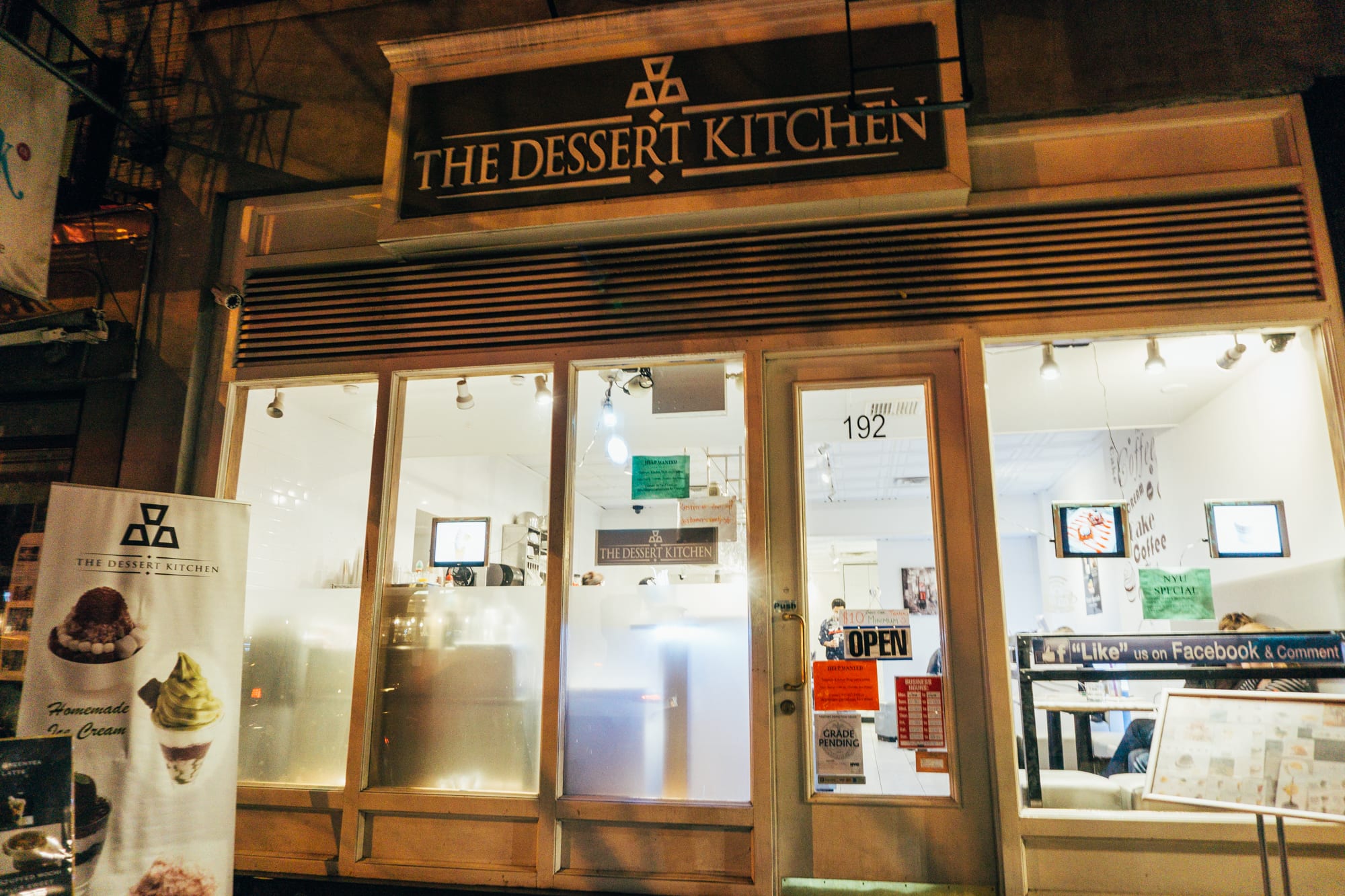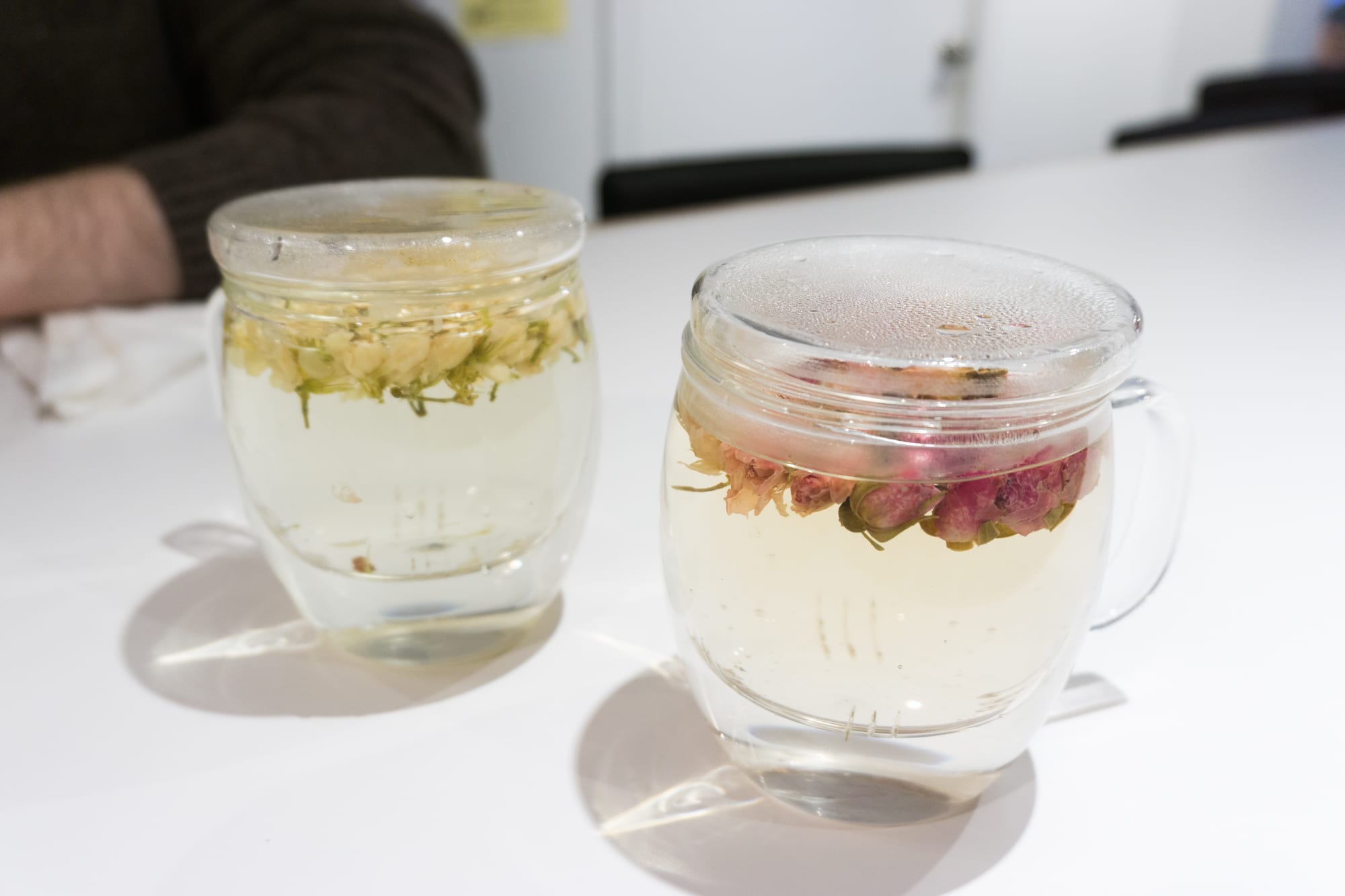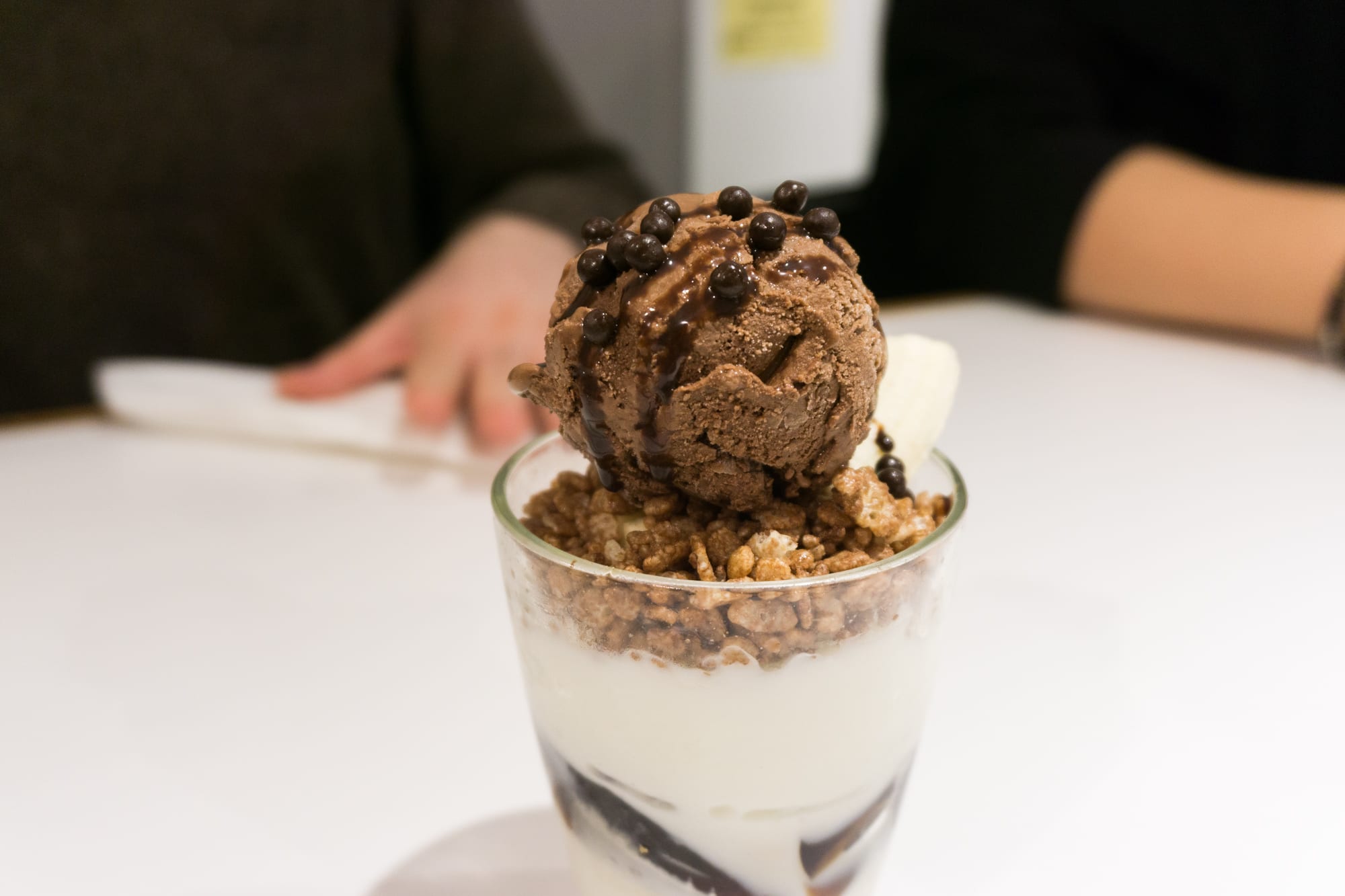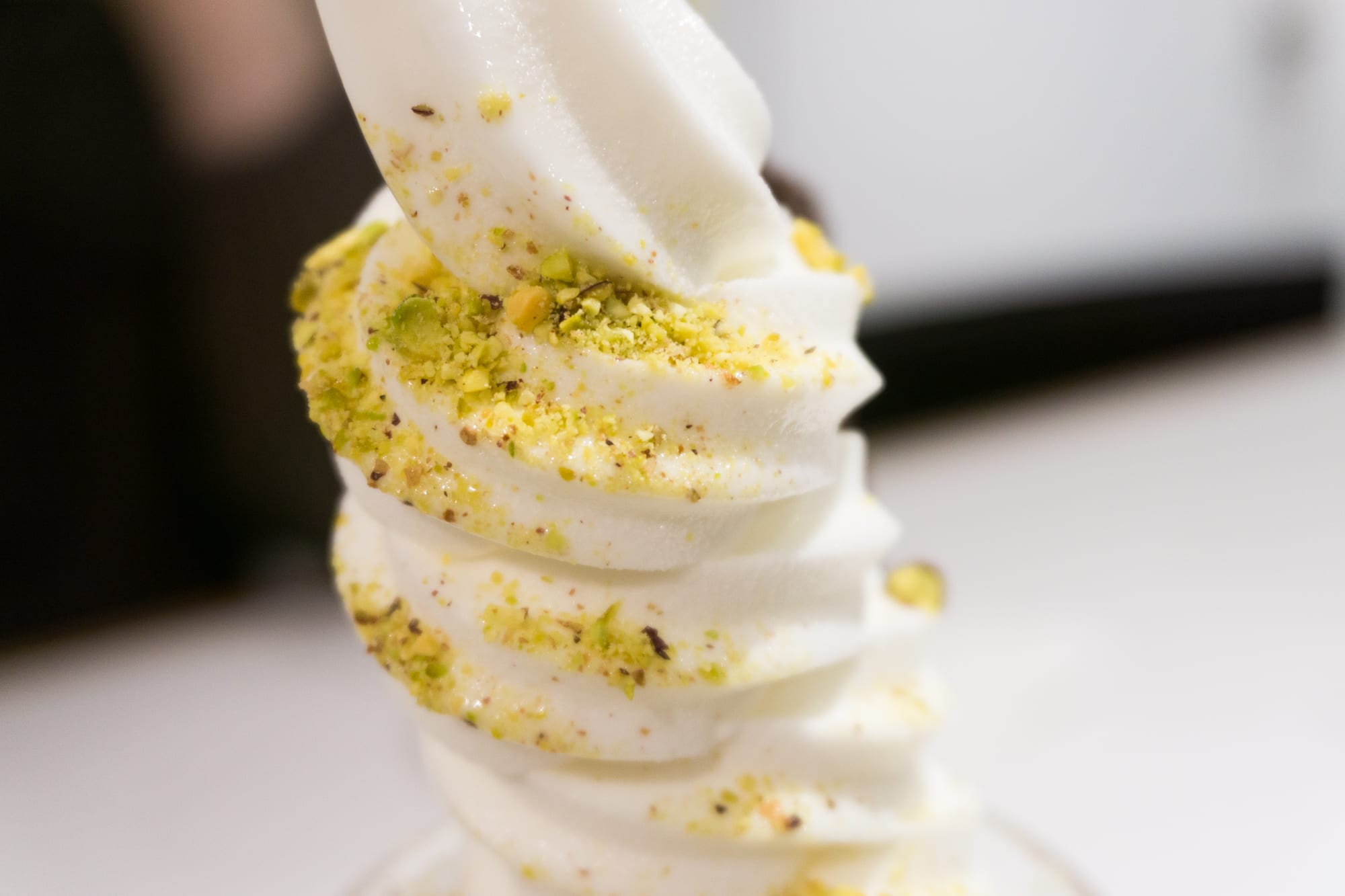 Dinner was pho & summer rolls at Pho Sure, which despite it's pun-y name and cute decor just didn't hit the spot – I'm still a Pho Bang kind of gal (Flushing represent!).
We decided we didn't want to end the day on a whimper so we searched and searched for a dessert spot that was still open at 9:45 and lo and behold we came across The Dessert Kitchen in Greenwich Village, a super cute dessert spot serving an enormous selection of desserts including many that were Asian inspired like Taiwanese shaved ice, a Japanese kanten fruit bowl and Hong Kong sago and sweet soup. There were also sundaes, parfaits, teas, jellies, pudding and waffles. Despite being close to closing time, the staff were really nice and attentive and it was quiet enough for us to chat & chill to music. Actually, at one point we accidentally (quietly) sang along to a song and didn't realize that we could be heard despite sitting towards the back of the shop – our waiter came up to us and just said "so you guys really like that song!" oh my god!!!
Unfortunately, the shop had run out of mango ice cream so I settled with an ENORMOUS Mango Fever parfait and pink rose tea, while Elias had the Cocoa Crisp sundae with a cup of jasmine tea and with that we finished our night with a sweet treat & a warm up of tea to soothe the weary soul.
---