The winter session of NYC's Restaurant Week wrapped up a few weeks ago and I had the chance to grab lunch with Erica at one of her favorite restaurants, Craftbar, a relaxed dining spot owned by celebrity chef Tom Colicchio. Ooh fancy~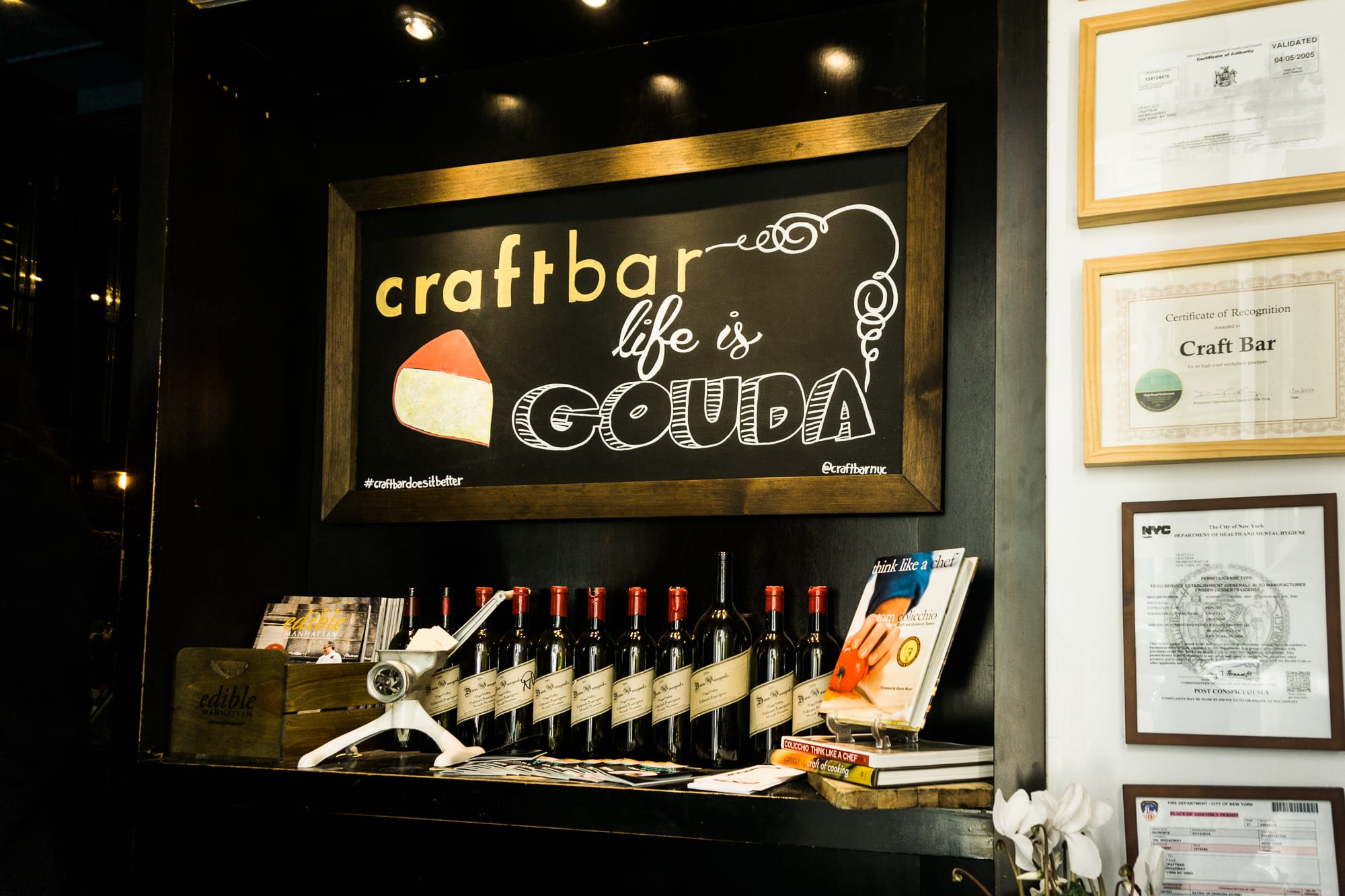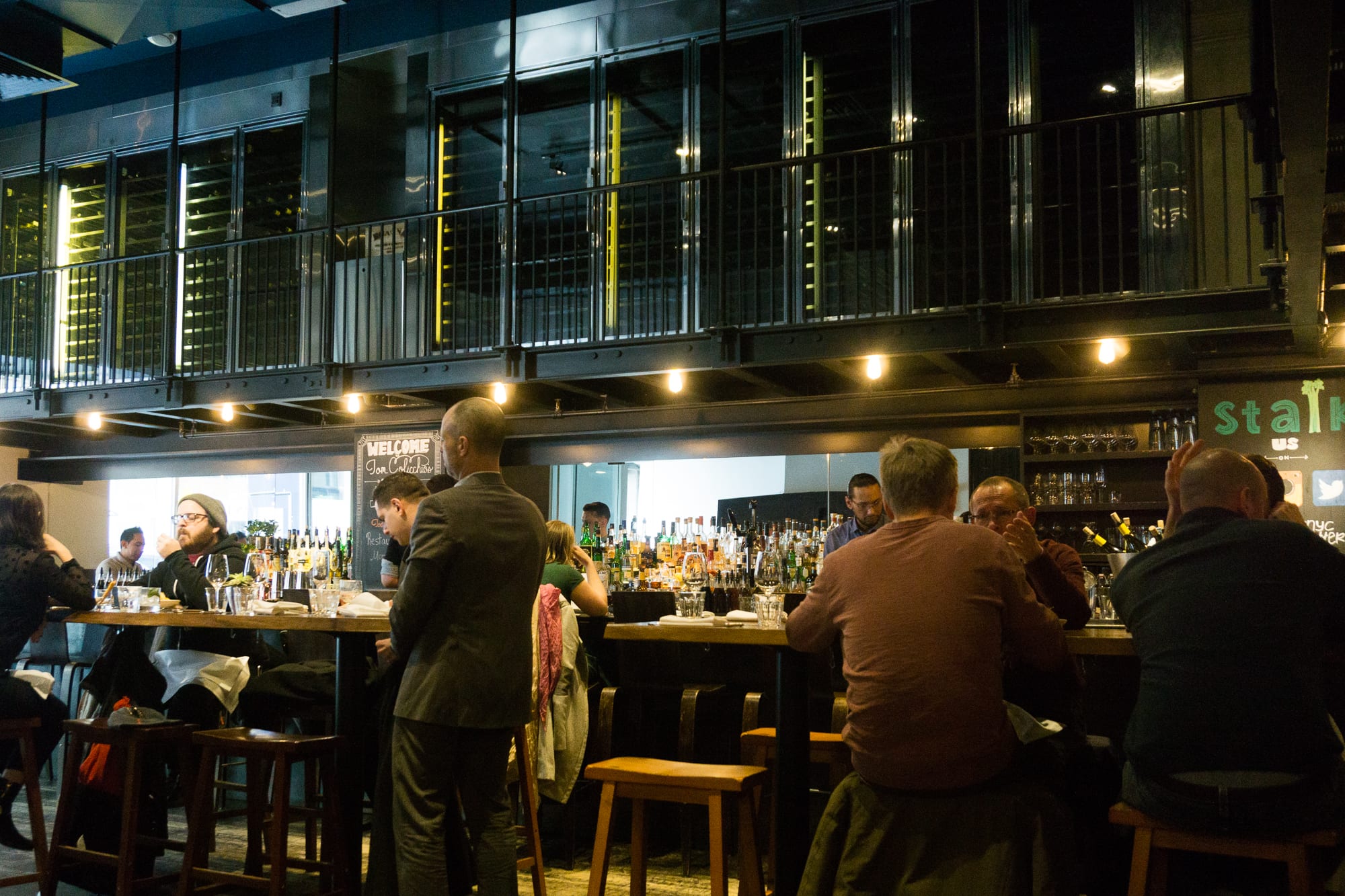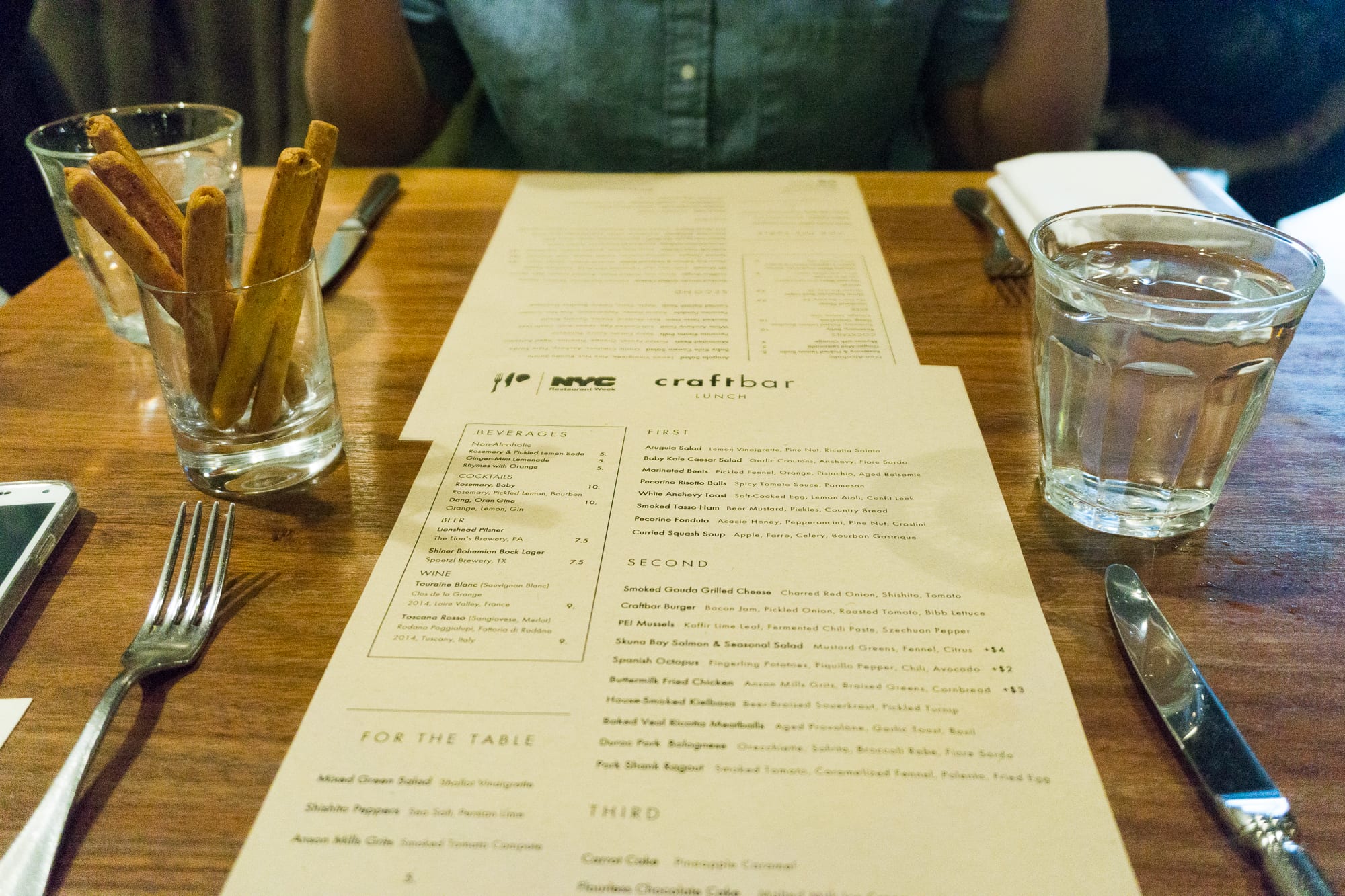 Rosemary & Pickled Lemon Soda and Ginger-Mint Lemonade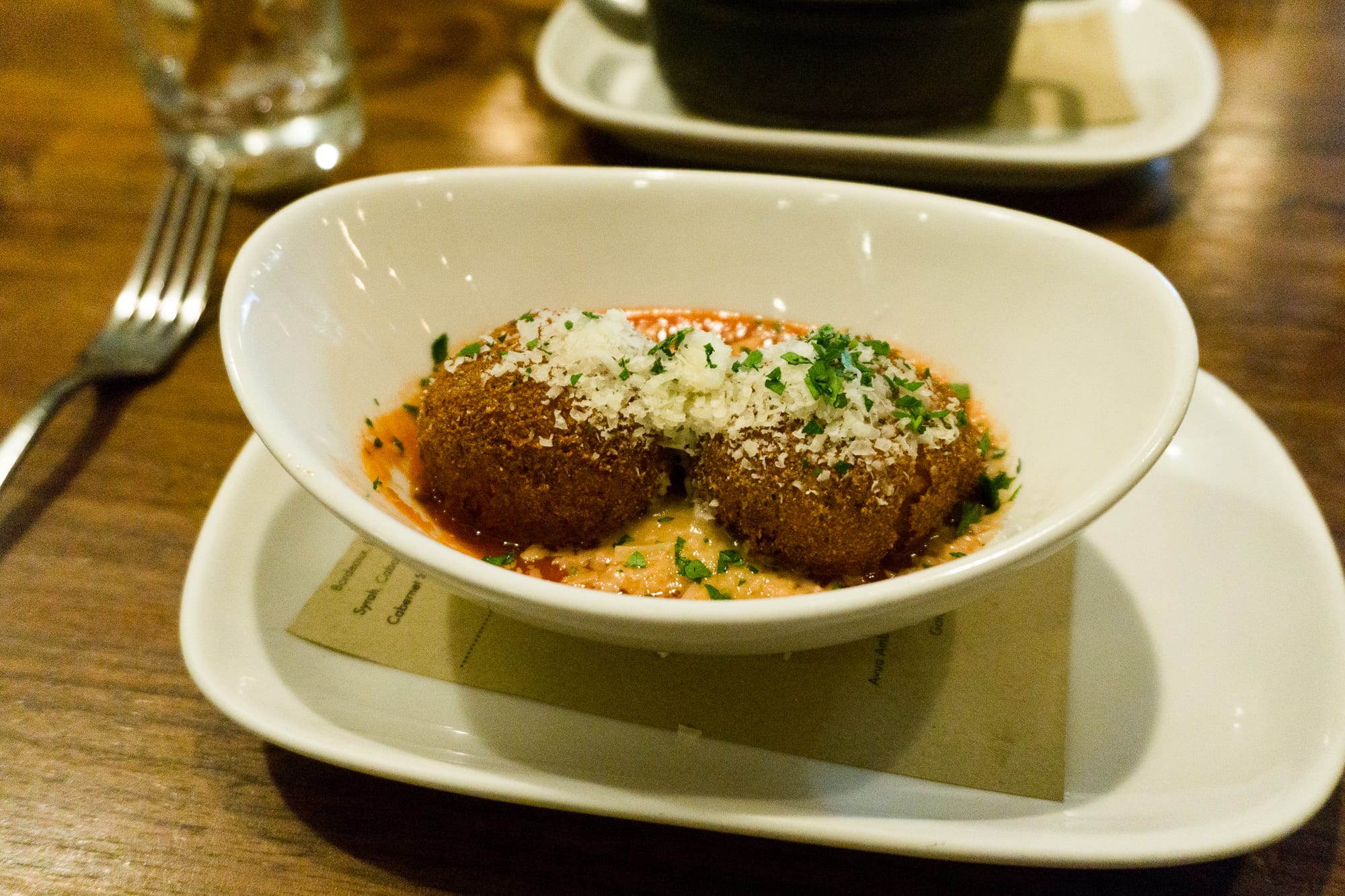 Pecorino Risotto Balls with spicy tomato sauce and parmesan cheese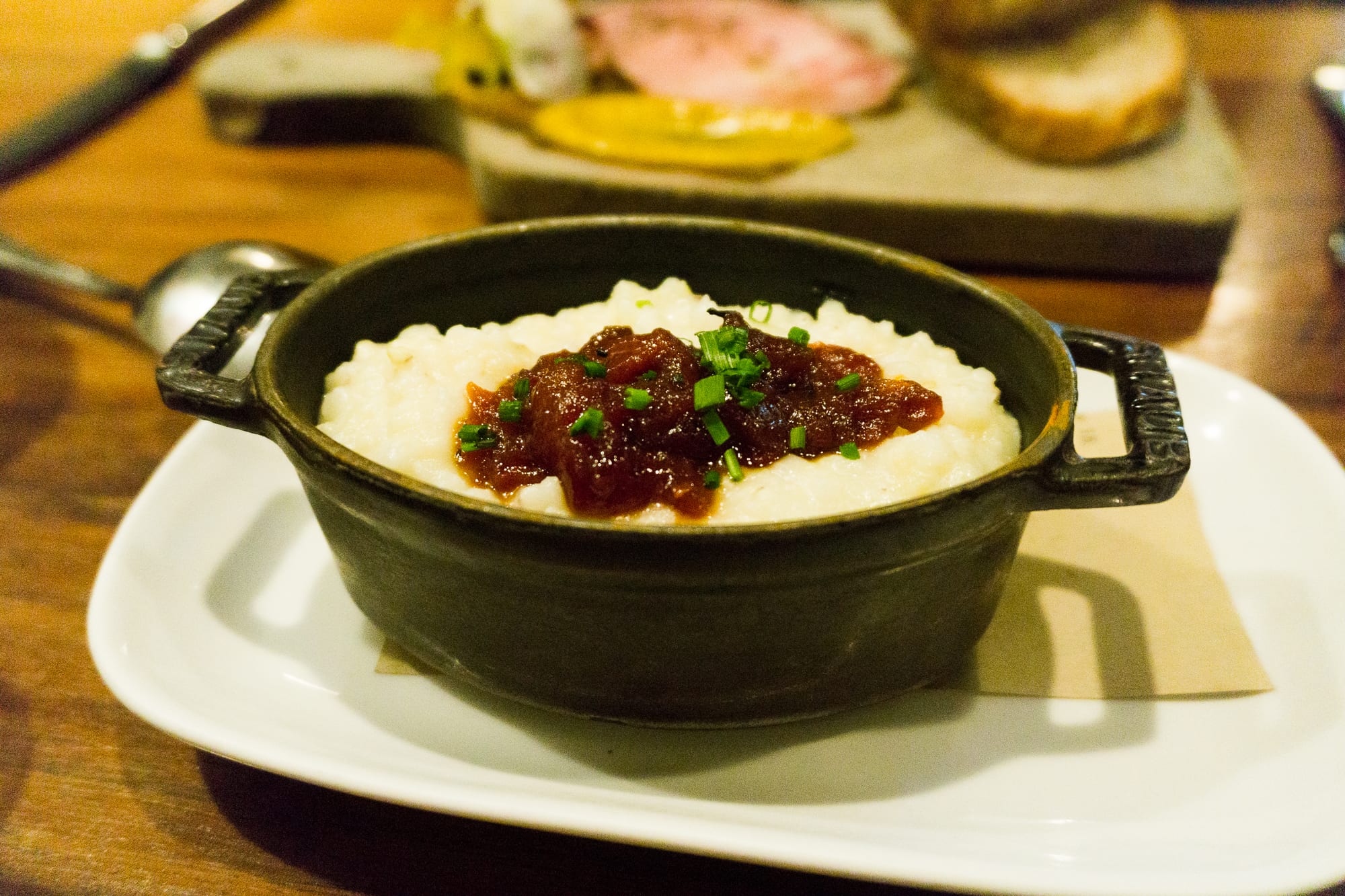 Anson Mills Grits with smoked tomato compote
Smoked Tasso Ham, beer mustard, pickles, and country bread
Spanish Octopus with fingerling potatoes, piquillo pepper, chilli and avocado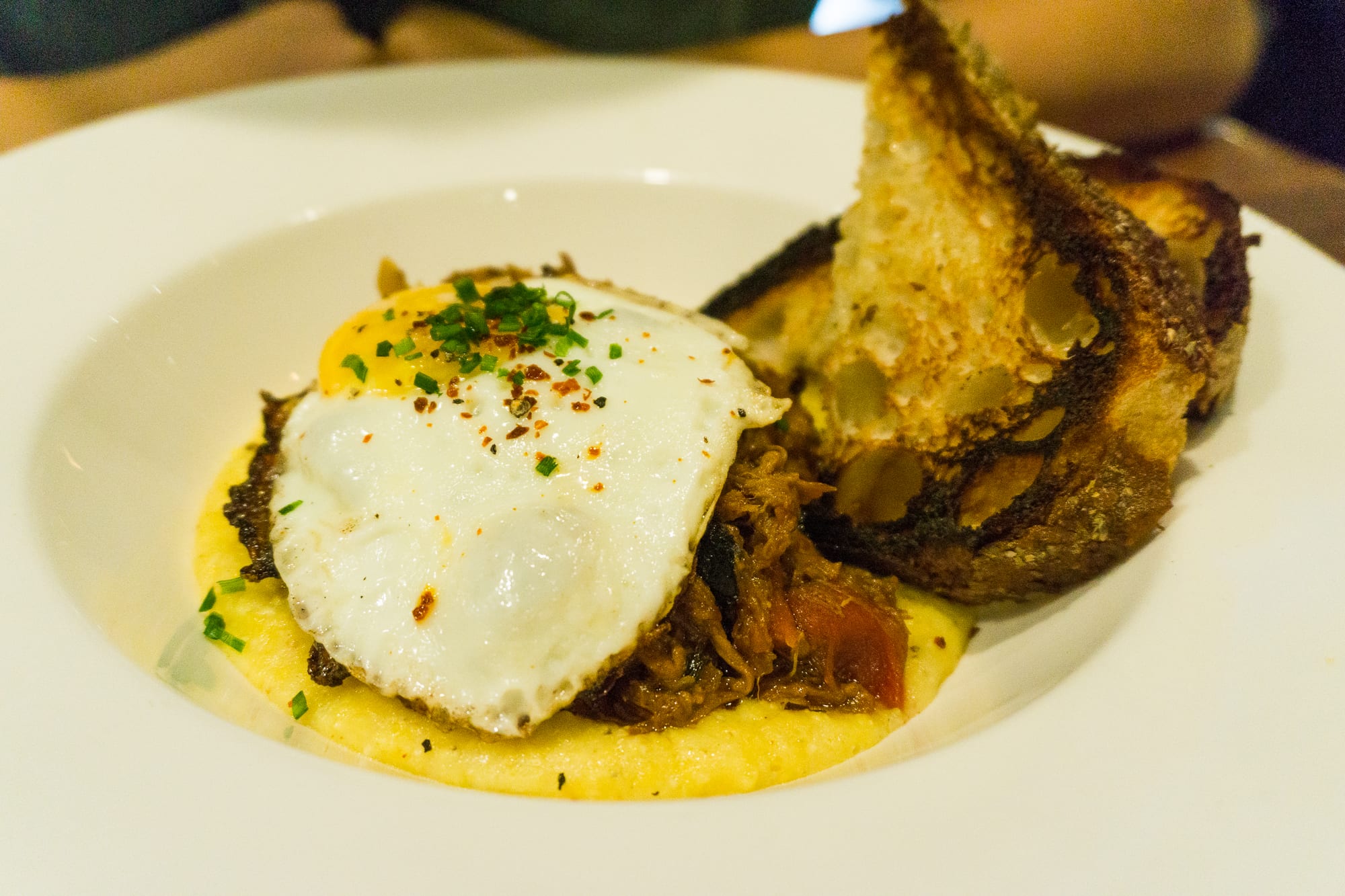 Pork Shank Ragout with smoked tomato, caramelized fennel, polenta, and a fried egg
Carrot Cake with pineapple caramel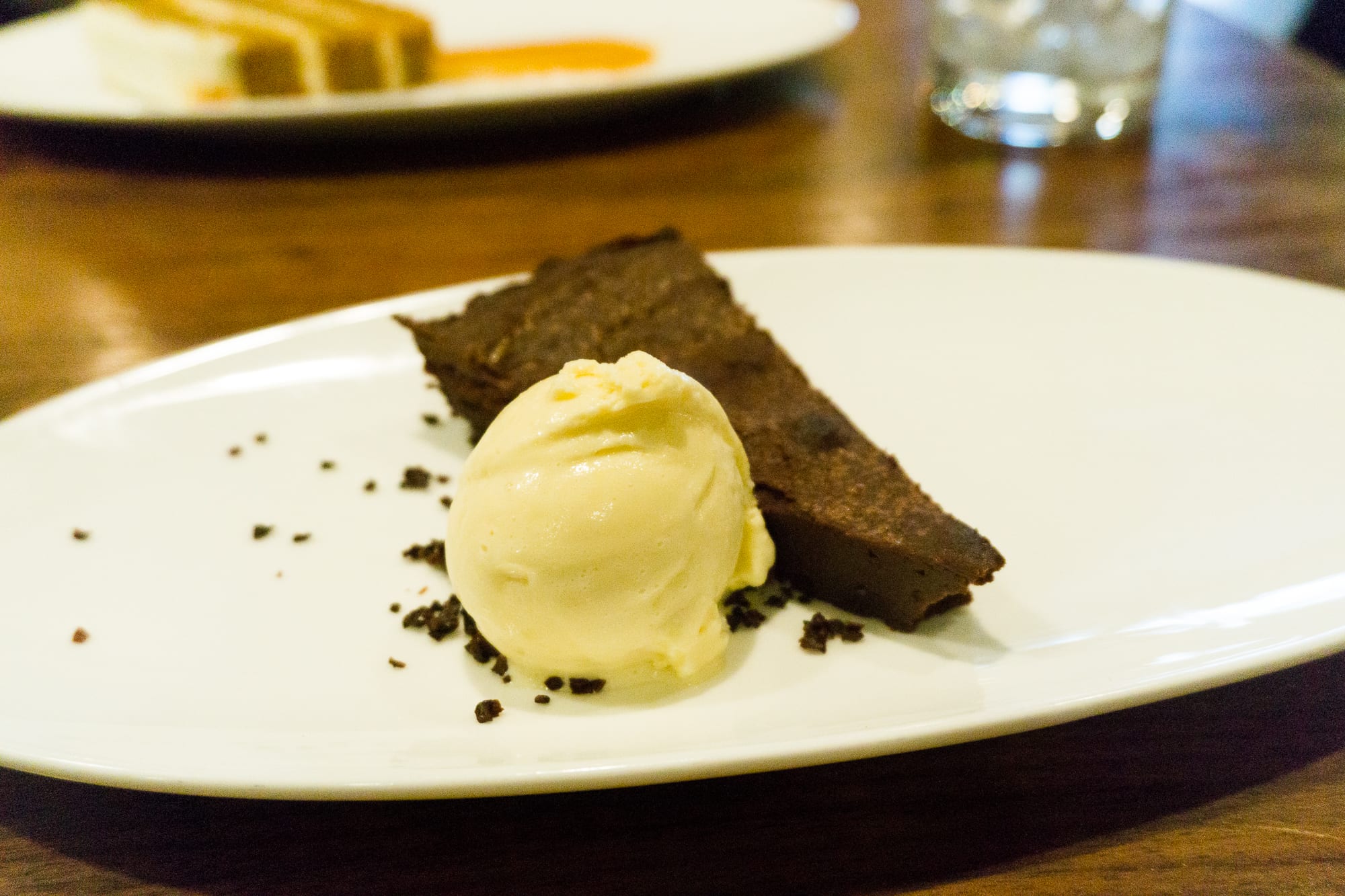 Flourless Chocolate Cake with malted milk ice cream
The food was so good. My selections included the ginger-mint lemonade, the pecorino risotto balls, the Spanish octopus entree, and for dessert, the flourless cake with ice cream. Erica and I also shared a small order of the grits which were heavenly. The risotto balls are one of their best-selling starters and they really were delicious – crispy on the outside with a creamy risotto and cheese filling. I really liked my octopus dish (which was so tender), but have to admit that I was disappointed with the size of the dish. I think I had just about 5 small pieces of octopus, which paled in comparison to Erica's mouthwatering pork dish that had at two huge fistfuls of shredded pork. I was most surprised by the carrot cake, which sounded pretty basic until I tasted how unique the caramel sauce was. My chocolate cake was a little heavy, but the combination of cold ice cream and warm cake was to die for.
So delicious! The food was amazing and the service and vibe of the whole place was super comfortable as well. Tom Colicchio's repertoire of restaurants include some very chic and elegant dining experiences, but Craftbar was so casual and cozy. Taking food photos was totally okay and even encouraged! The staff, as well, were so accommodating especially when we had to move our reservation because someone was late (ahemericaahem). I told Erica afterwards that I'd definitely come back for lunch at regular prices because I had such a great time – restaurant week mission accomplished!
With our stomachs full, we spent the rest of our afternoon in Union Square as we balked at sale prices at Aritzia, laughed at Anthropologie's very unwelcoming wooden door (shout out if you've seen it), and Erica talked me into buying a dress at Zara. And finally, for dinner, we trotted down to St. Mark's for a rice and noodle set at Udon West.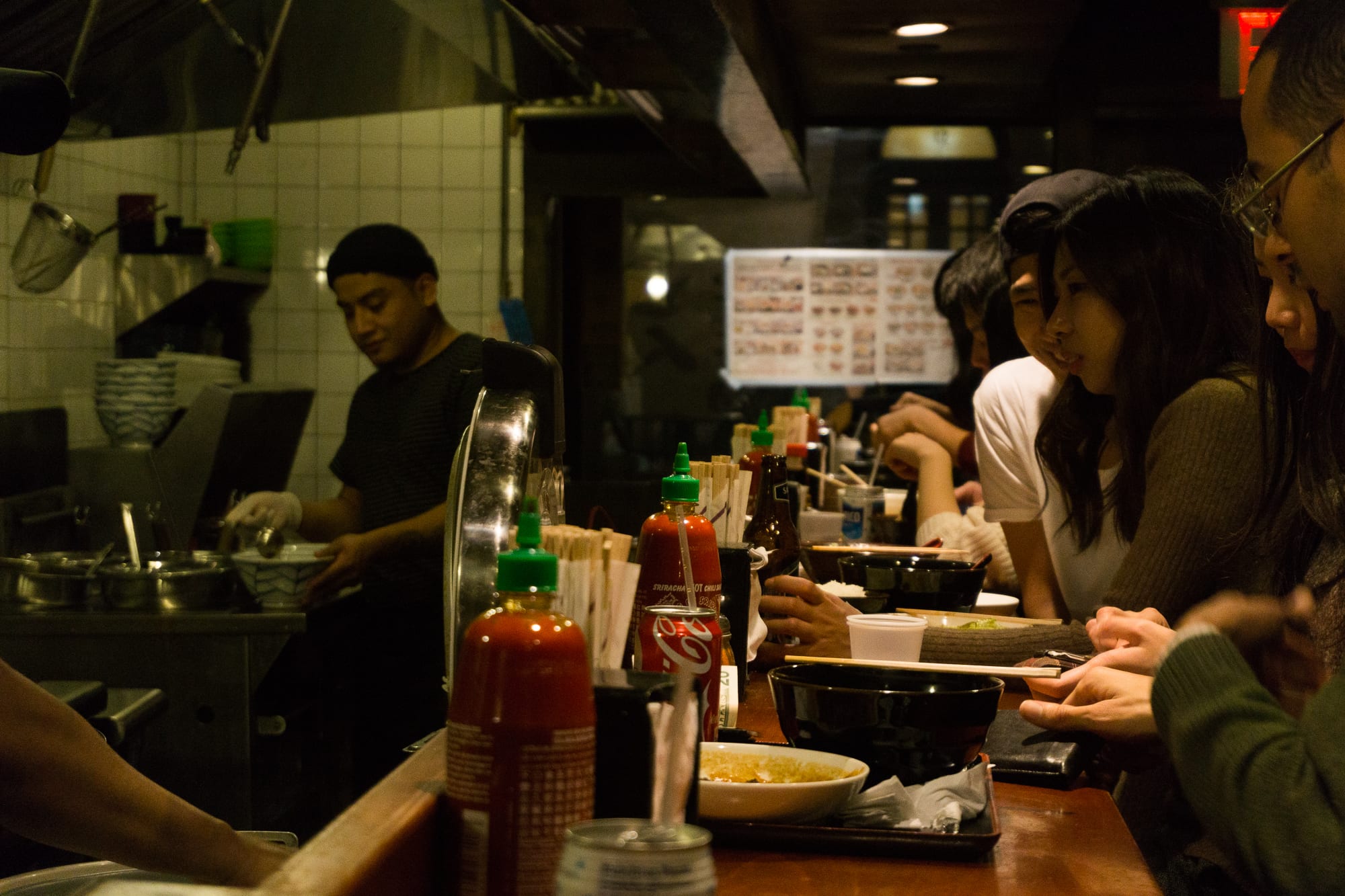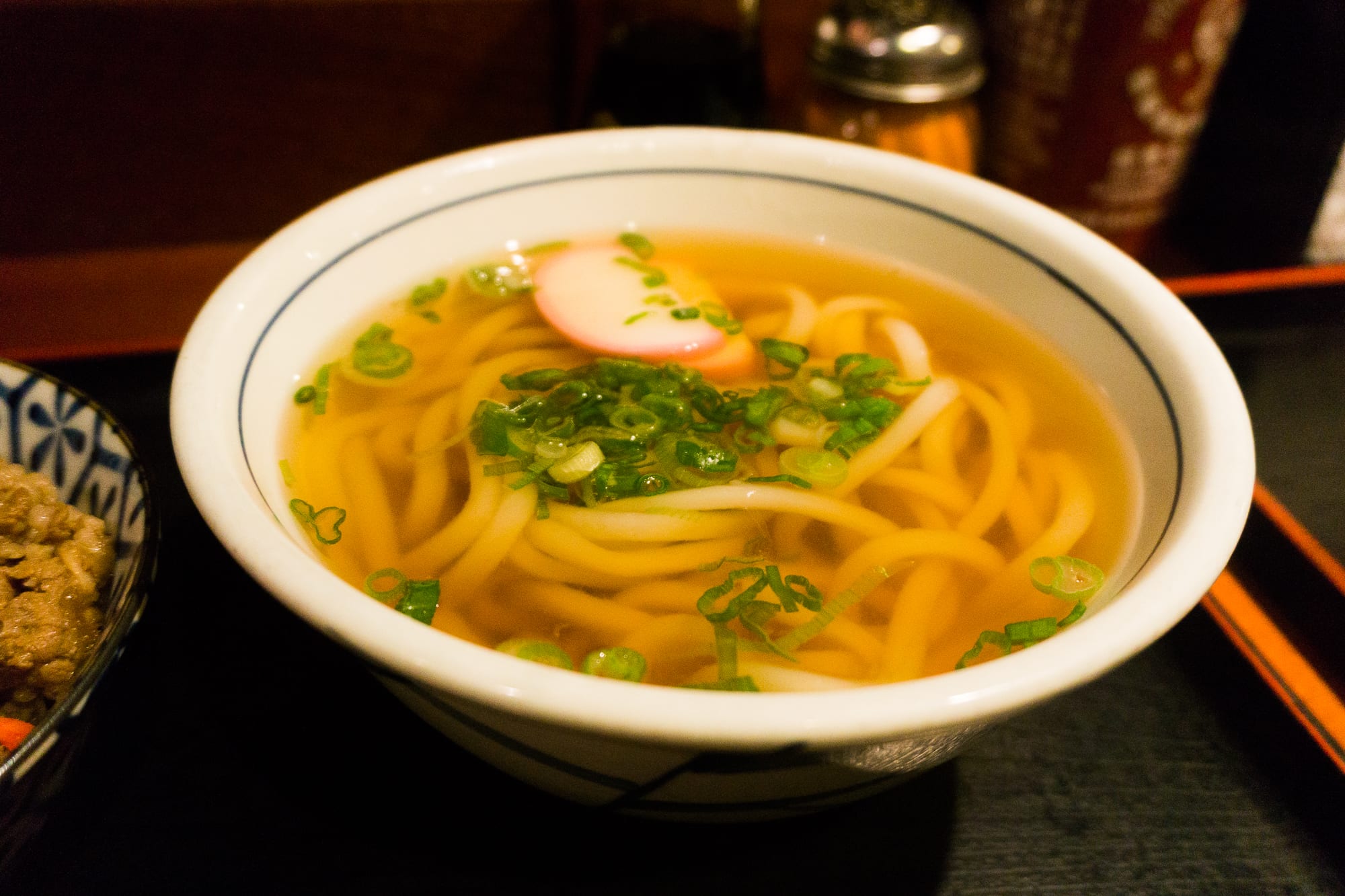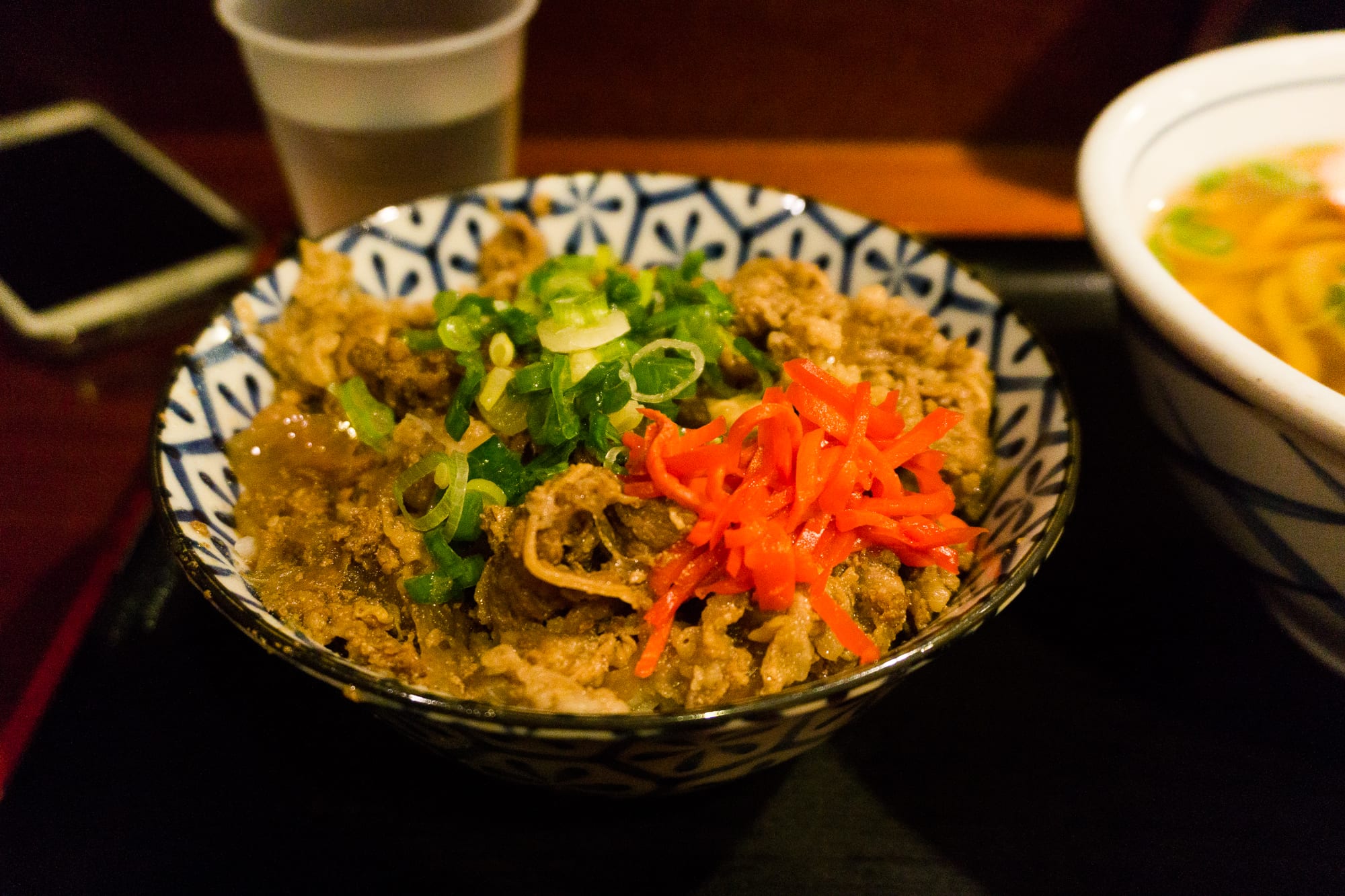 ---