I've been sitting on these photos for well over a year because I've been in a big editing slump, but looking back – they're not so bad! And better late than never right?
· · ·
DAY FOUR
· · ·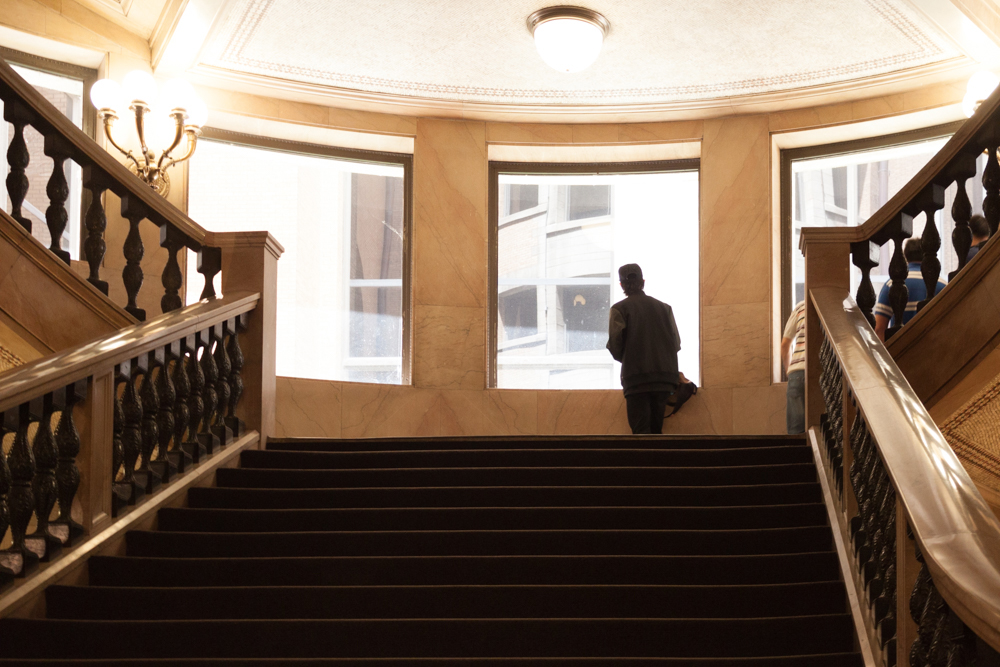 Day 3 was our attempt to go to a bunch of cultural institutions, but as a museum lover, I should have known that was a longshot. In the morning, we stopped by the cultural center, but both the Healy and Millet stained glass dome in the Grand Army of the Republic rotunda AND the Tiffany Dome were closed for either renovation or a private party :( Luckily, there were still some exhibits to check out including CHGO DSGN which featured object and graphic design by some of the city's best designers.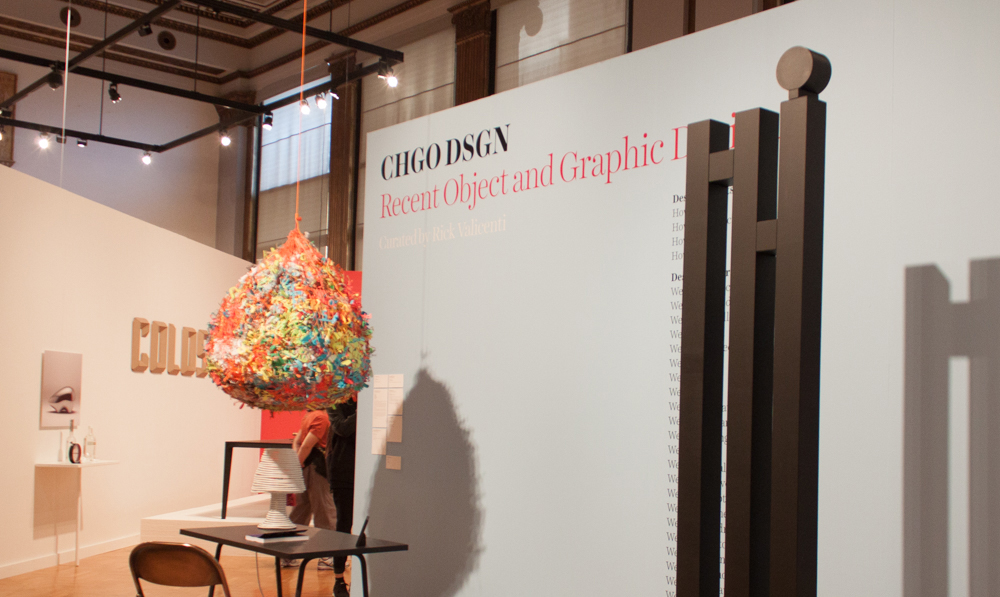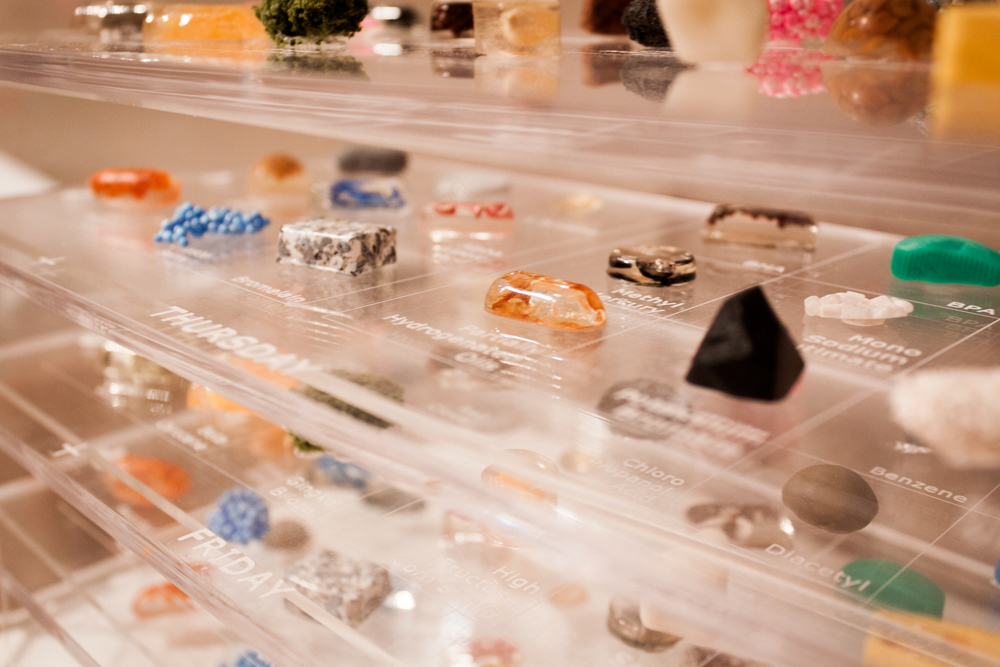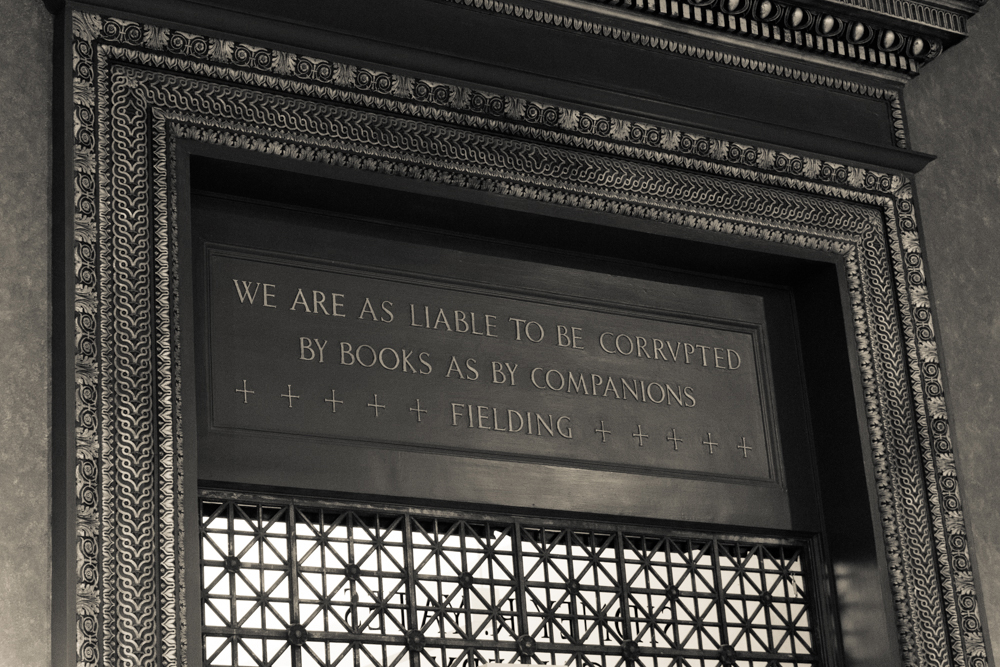 My brother picked the museum of the trip which was the Art Institute of Chicago. We tried to see as much as we could without taking up too much of the day, but it was UNSUCCESSFUL. Beautiful beautiful work though.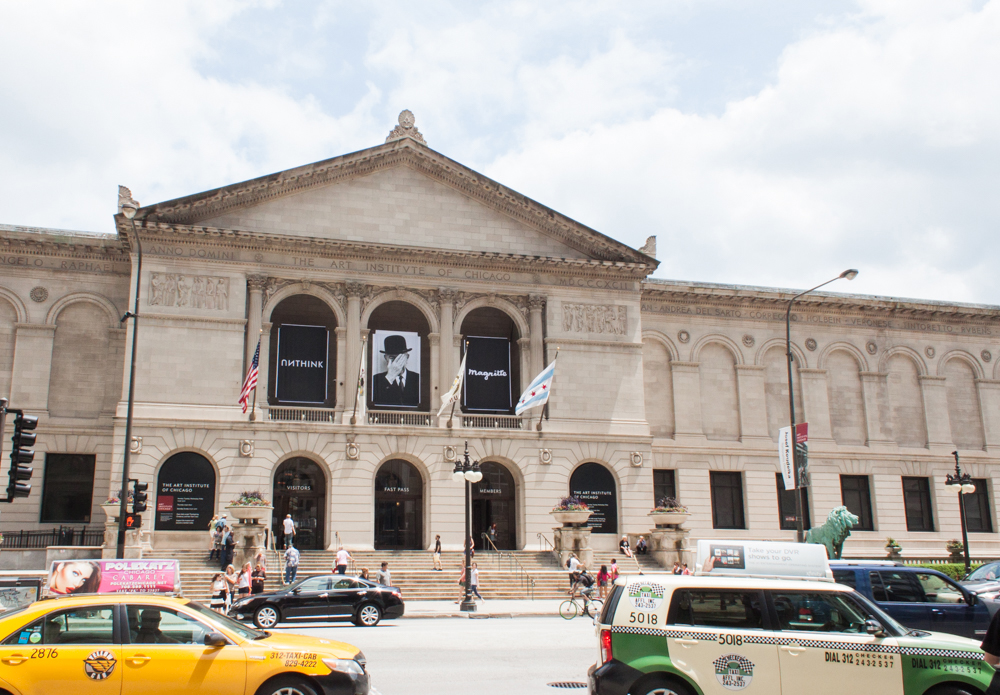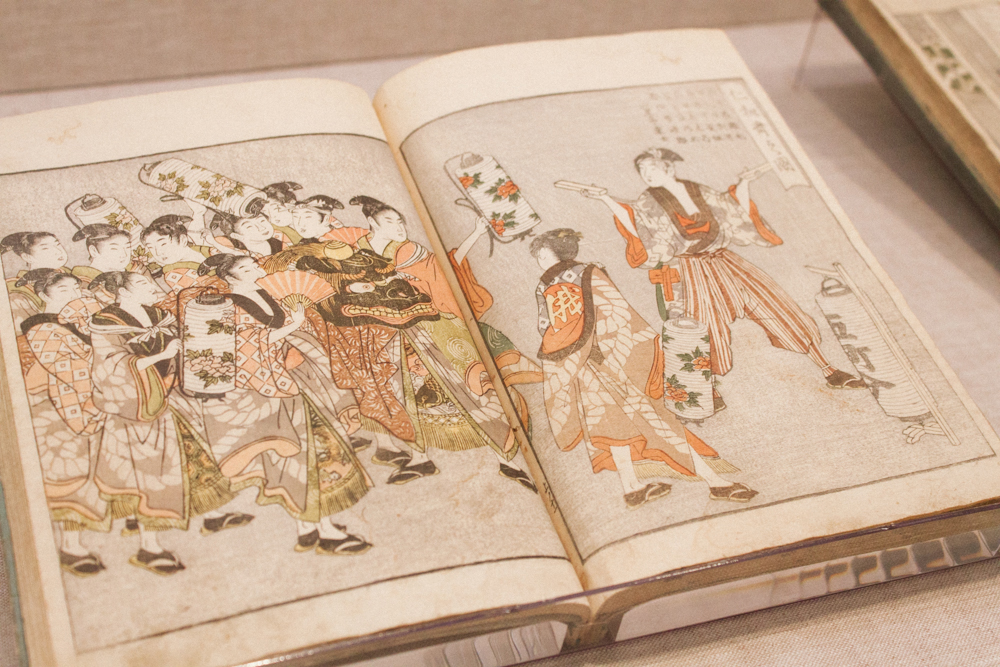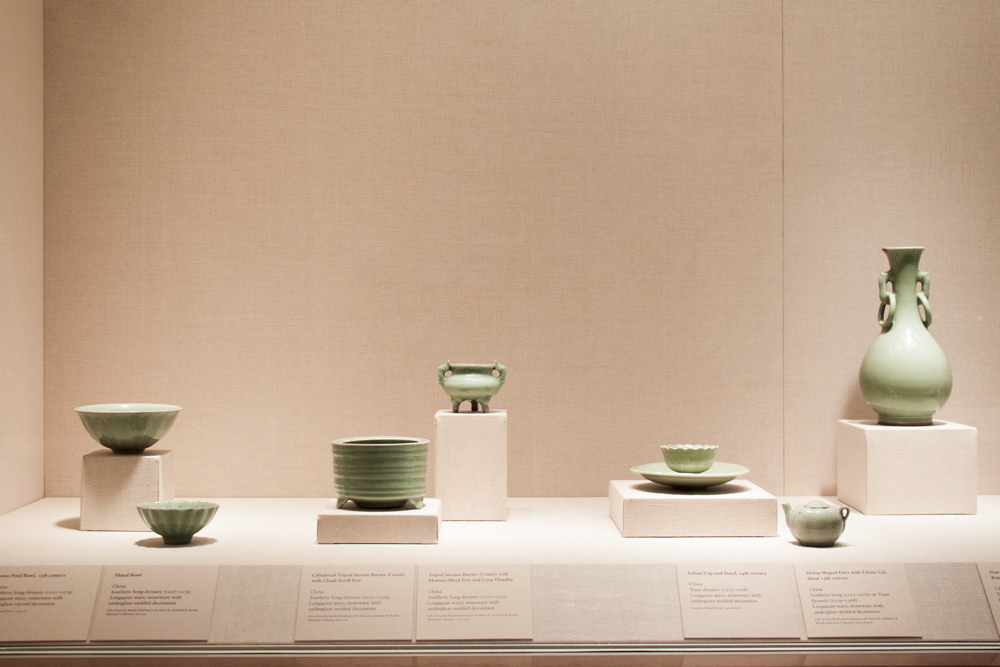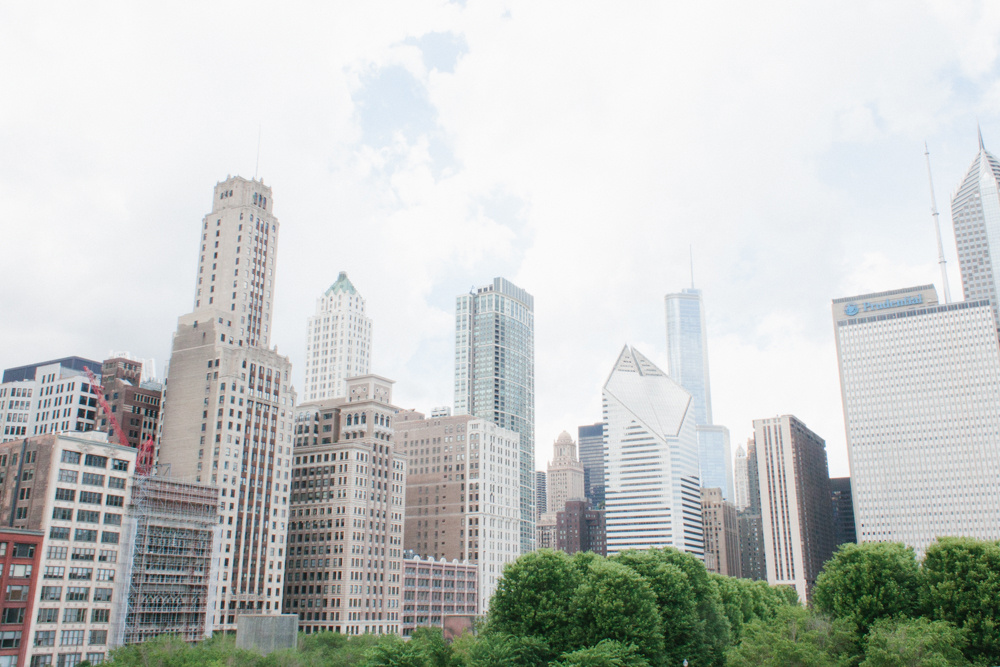 We also unsuccessfully traveled down to Museum Campus to find that the Field Museum, Planetarium and Aquarium were already closed for the day. I regret not going to check out one of these since science museums are my favorite :( We ended up taking a walk along the lake and grabbed dinner at Joe's Seafood, Prime Steak and Stone Crab.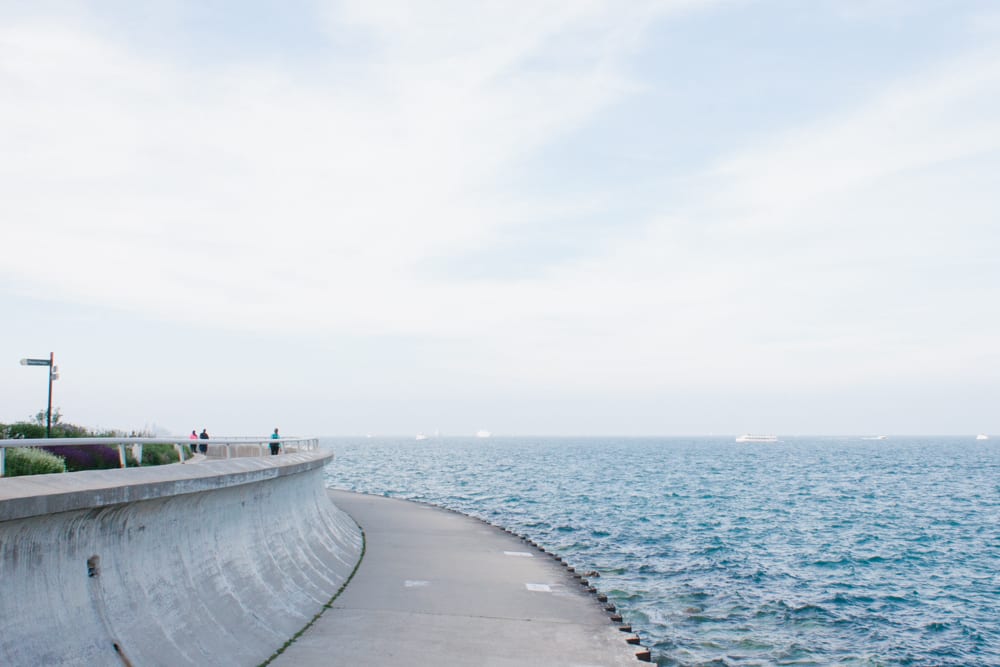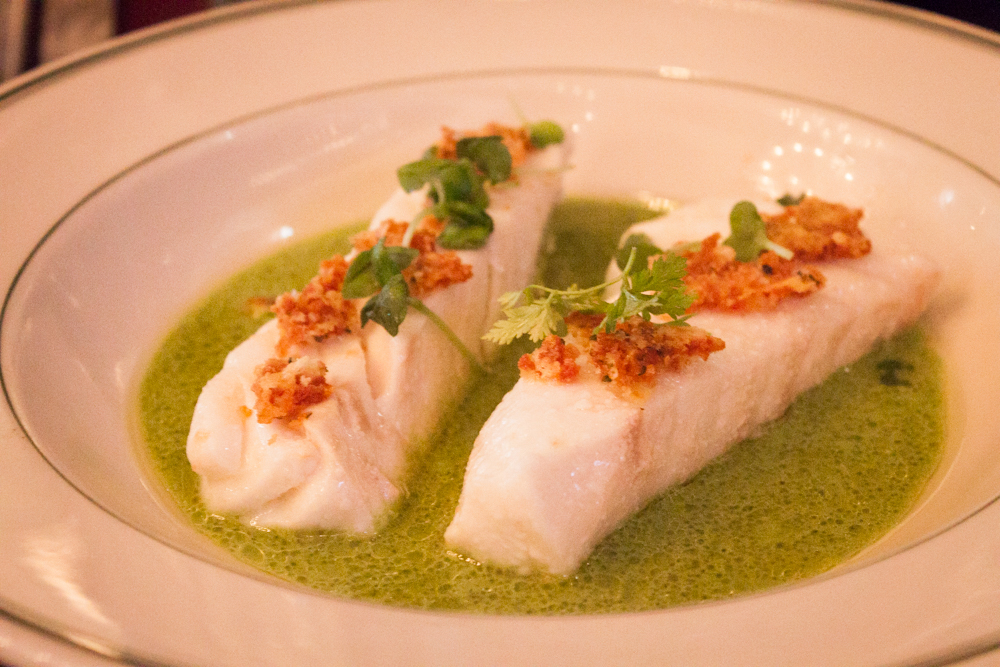 · · ·
DAY FOUR
· · ·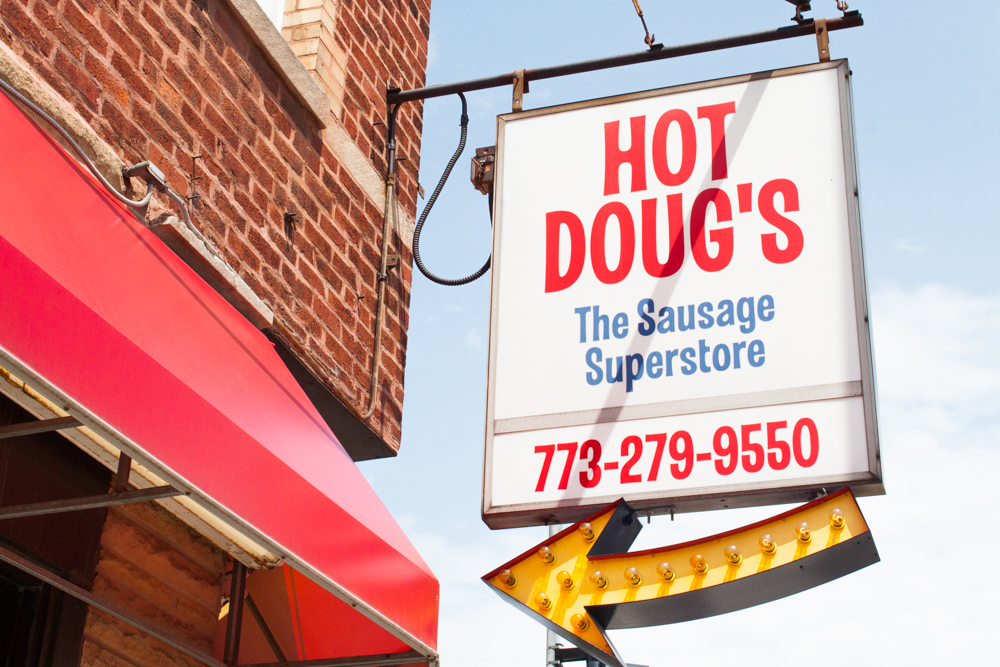 For our last day in Chicago, we rented a car and drove around the city a bit, which gave me the liberty to get on line at 9am for Hot Doug's. I saw a feature about their hot dogs on the Food Network and it was my #1 mission to get a Foie Gras hot dog before Hot Doug's closed for good in October :[ Despite the searing sun and the occasional rain, after 2 hours, I finally made it inside the shop and yassssssssssssssss looooooooooooook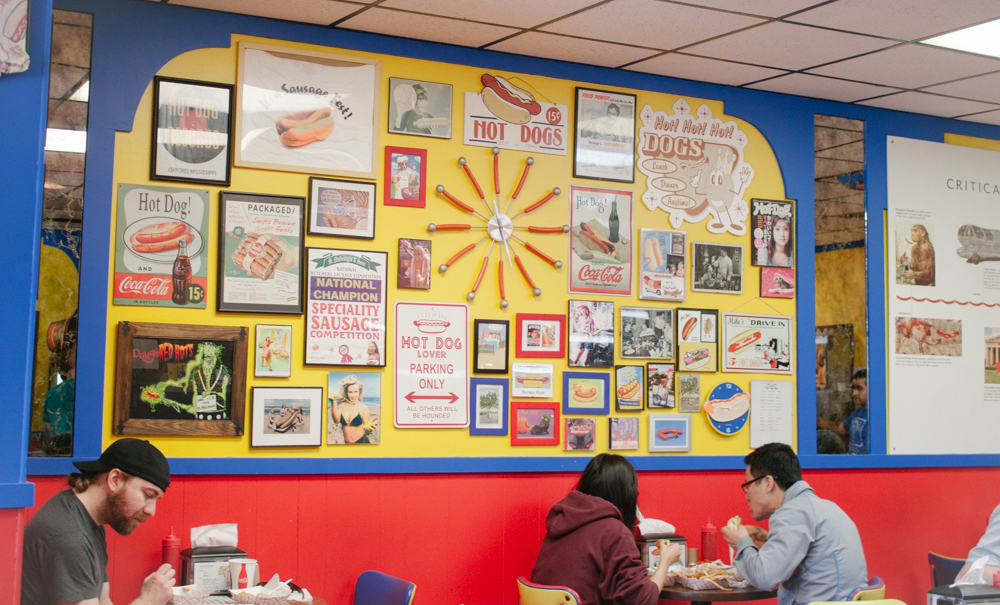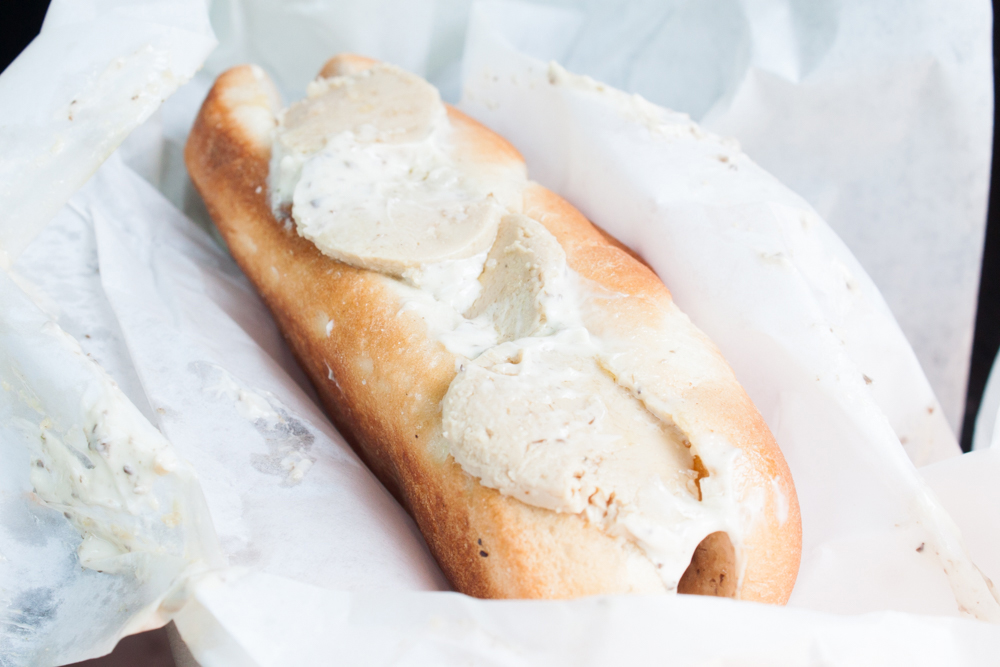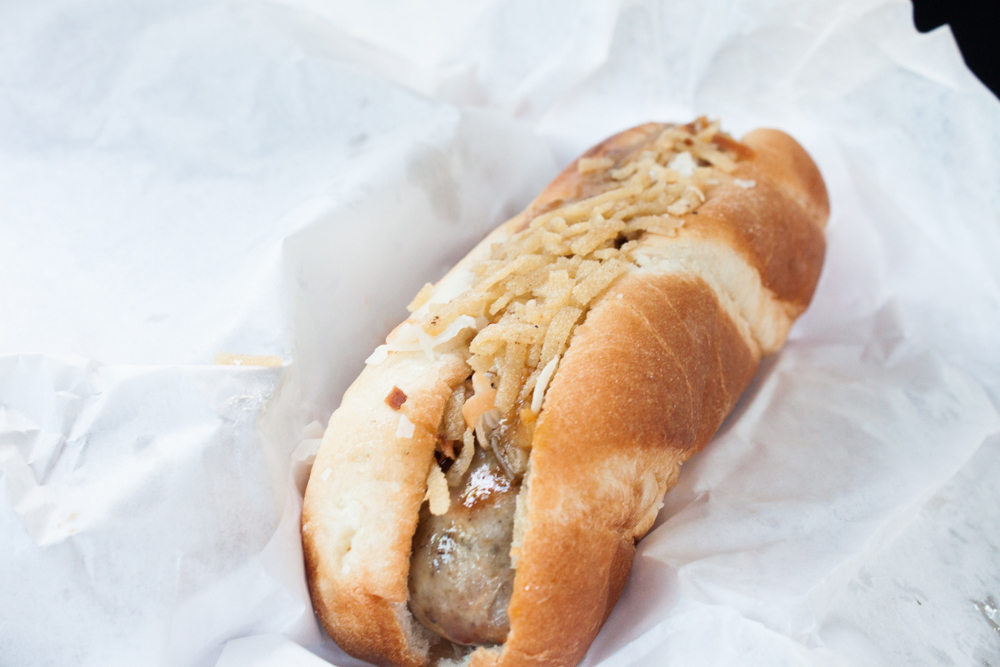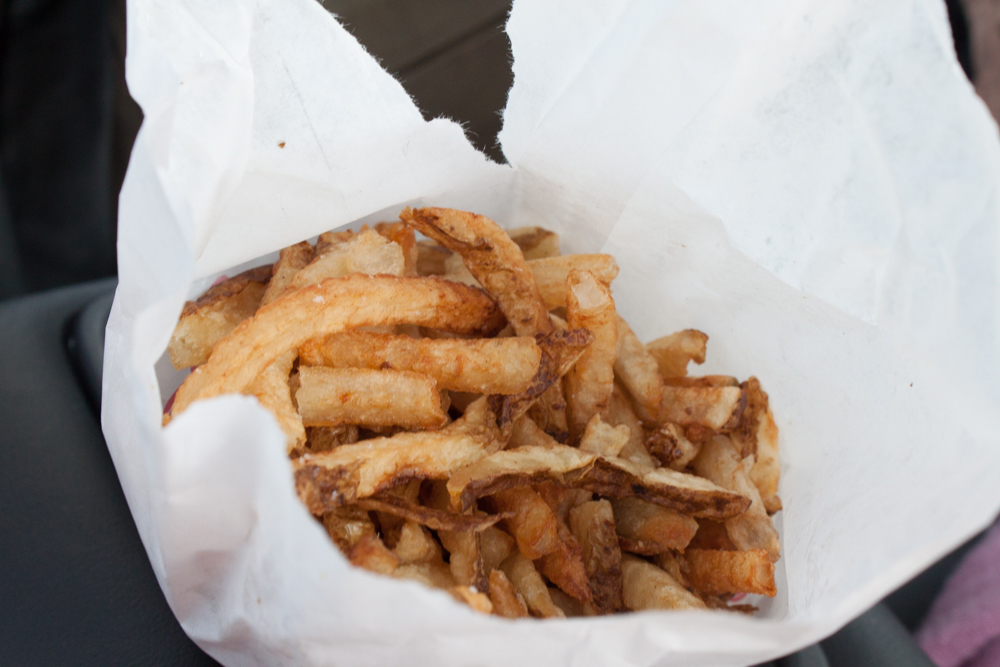 I ordered two Foie Gras hot dogs, The Henny Youngman, hot sauce chicken sausage, green curry pork sausage, (++MORE) and Duck Fat Fries.
We spent almost $50 on hot dogs lmao. I chomped away in the car as my dad drove us around the city. I popped into the Field Museum while it was open this time – tickets were $40 and I didn't have the time to spend in the museum, but I spotted Sue (largest most complete T-Rex fossil ever found!) from across the lobby!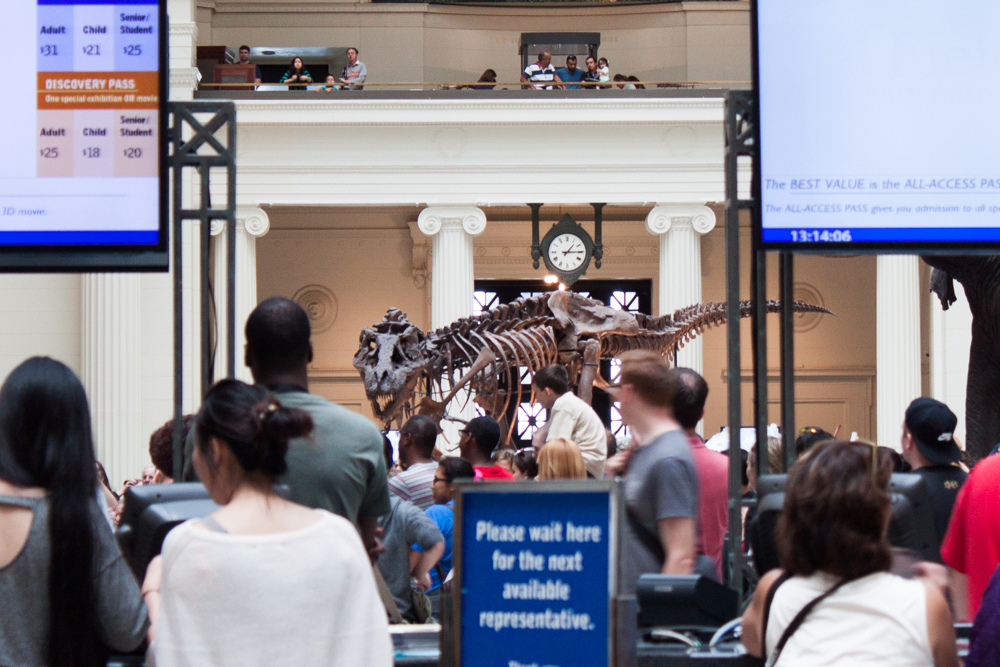 We finished up the last day doing some drive-by sightseeing and spent the last few hours by Buckingham fountain. Unfortunately, it started raining pretty badly and in the fear that out flight would be cancelled, we headed to the airport early. Luckily we only faced a minor delay and soon enough we were on a plane back to good old NYC.