I was in the market for a new lipbalm and I came across all of Margot Elena's products and couldn't stop crying about how pretty and lovely all her packaging was – ESPECIALLY the TokyoMilk line ♥ㅁ♥ I wanted to try one of the Lip Elixir's from the Femme Fatale collection, but I was wary about how heavily scented it would be and so, if you recall from my post with Jane, I was on search for TokyoMilk products in the city so I could smell-em-all. The search was moot, but I got it in my head that I MUST HAVE THIS and so I went ahead and fulfilled my shopping urges. I'll admit it was 90% for the packaging ;x
TokyoMilk Dark Lip Elixir No.42 La Vie en Rose: rosewater, sweet orange, peach, Tahitian vanilla
The scents that get an overwhelming amount of love are Salted Caramel and Smoked Salt, but both were sold out when I placed an order, so I went with No. 42 La Vie en Rose because I'm a huuuuge fan of rose scented things. In person, it smells almost exactly like the notes that are listed, but the scent of rosewater is muted by some of the other fragrances. To be honest, it's a just a bit too sweet scented for my liking; I'm not a huge fan of bubblegum or sugar smelling products and it does slightly lean into that olfactory territory. It's inviting and fresh when you first get a whiff of it, but I'm really glad that it fades because it's the type of scent I would maybe/possibly get weary of. So be warned – the products Femme Fatale line are just as heavily scented as they say they are!
The consistency of the balm is really nice. It's a soft waxy texture that's in between the Burt's Bees (that I hated) and the Blistex Lip Medex (that I love). Unlike either one, there is no cooling effect as there are no mentholated ingredients listed. Because it's on the thick side, I like to slather it on before I go to bed. It's not a miracle worker so don't expect a surge of moisture, but it helps immensely with my cracked lips.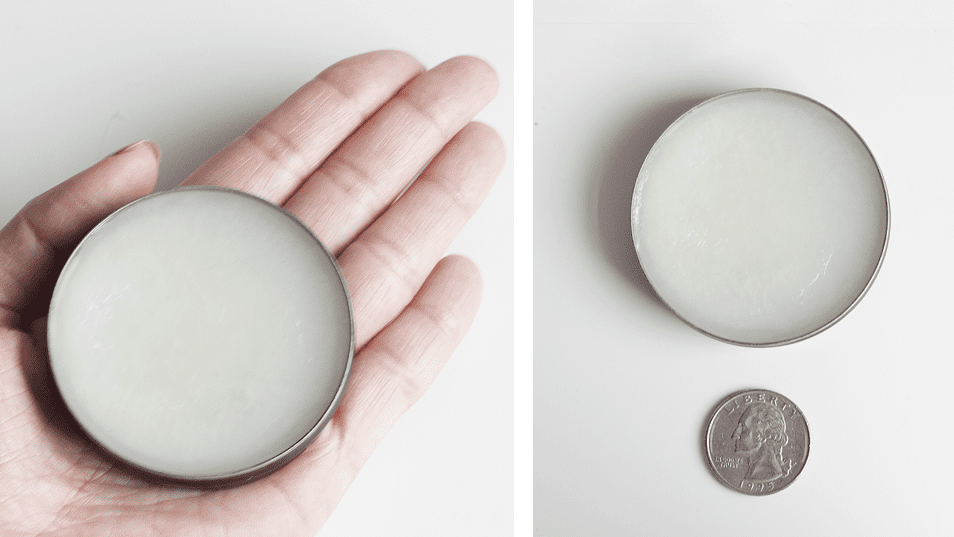 I purchased my tin for $8 before the lip elixirs launched at Sephora for $7 LMAO. You have to pay $5 shipping at Sephora though SO REALLY I won. Well, maybe I lost because I paid $8 for lip balm, but on the plus side, the balm is HUGE. It sits comfortably in the palm of my hand and it will probably take me over a year to finish it. I'm planning to save the tin and to melt other balms into it HAHA.
♡ You can buy TokyoMilk products from their website, online only at Sephora (Dark collection only), this Amazon seller or from various sellers on eBay.