I had an eggs benedict craving that could not be sated (!) so I took an opportune catching-up date with Eilene and Jimmy as a chance to drag them to brunch at the Cornerstone Café. Reviews online said it had a good offer of eggs benny for a decent price, so I had it down on my to-eat list for the next a meetup came around. Despite getting there pretty early, it was just as crowded as all brunch places are, but the wait wasn't anything terrible – just be prepared for it!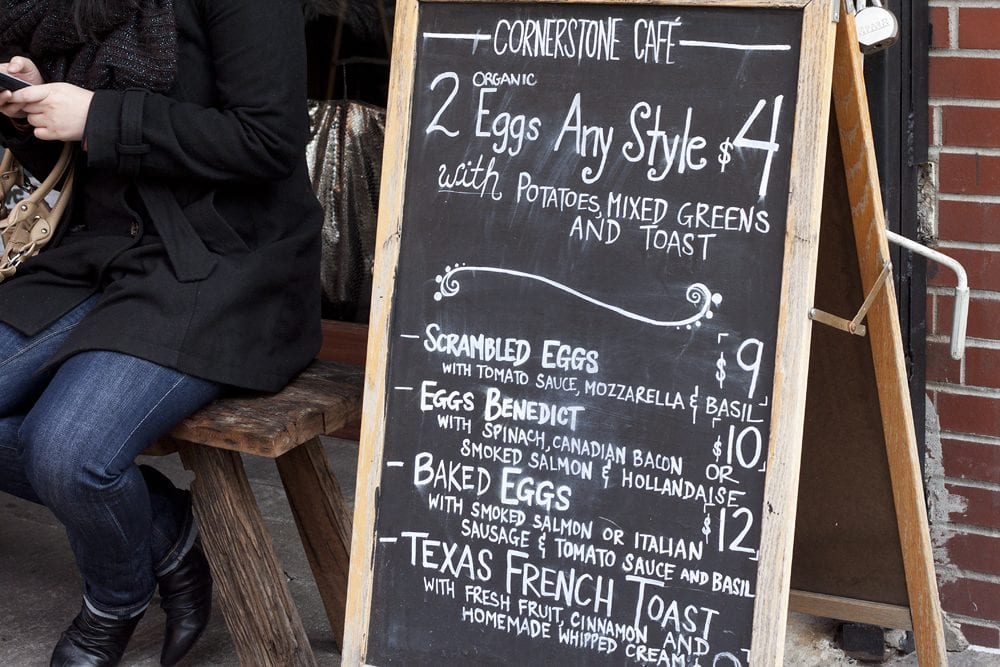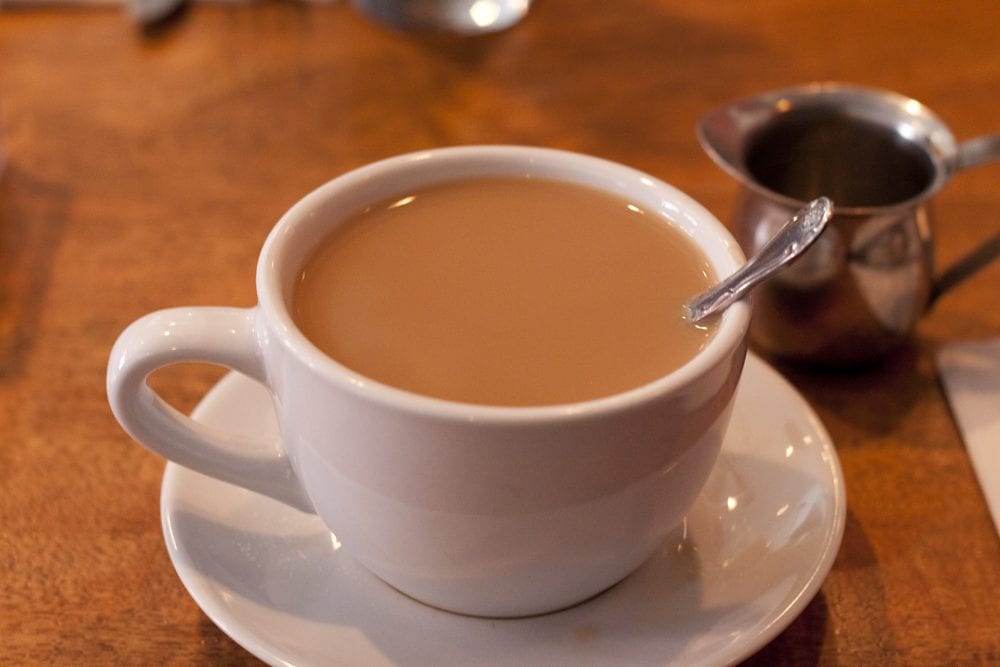 A free cup of coffee courtesy of a Foursquare special! Not going to lie, it was kind of embarrassing asking to redeem the offer because the waitress blanked for a second, but she very cheerfully gifted me with a cup of warm coffee a few minutes later and that made it allll better.

EGGS BENEDICT. MY BELOVED. WE ARE REUNITED AGAIN. I HAVE MISSED YOU. It was good!!! I wouldn't say it was a spectacular plate, but it was acceptable for the price. One of the eggs had unfortunately burst before it got to our table so my potatoes were a little soggy on the bottom, but it was forgiveable. I could have also used more hollandaise sauce and the mixed greens were just alright. I think my excitement for eggs benedict overpowered my complaints though heh. Regrettably out of focus photo though because our table was against the wall and I couldn't back up any more to get the focus proper. gah.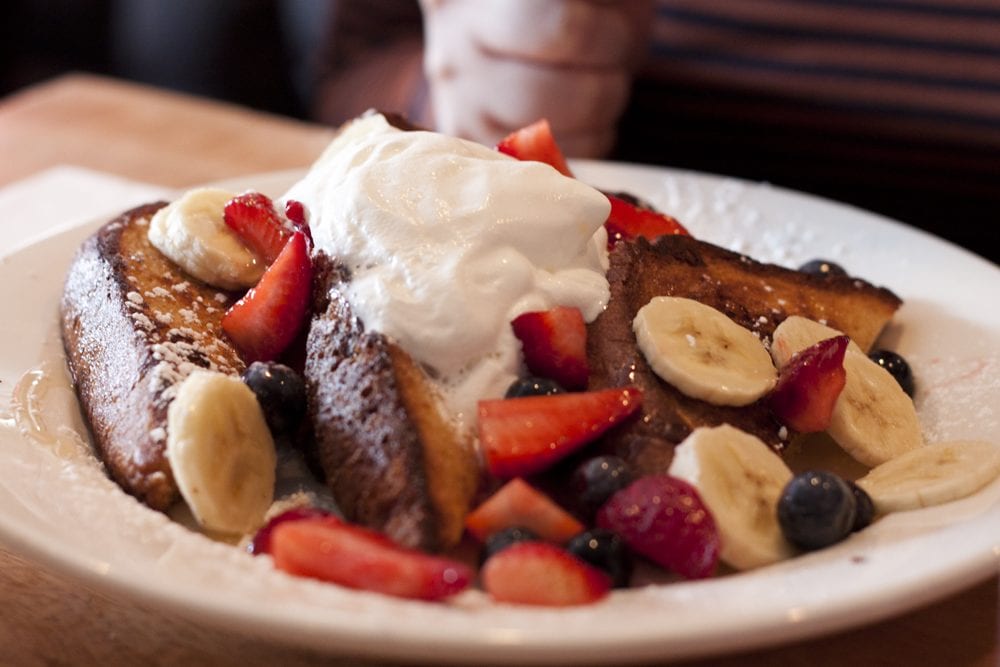 Eilene had a huge plate of Texas French Toast with fresh fruit and orange blossom honey.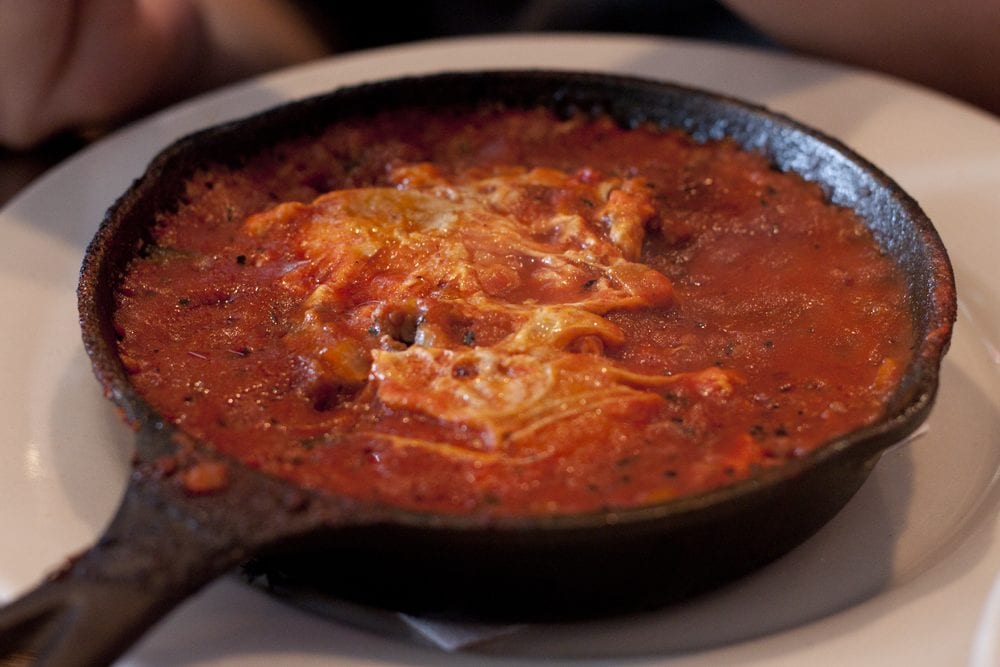 Jimmy went for a skillet of their Baked Eggs.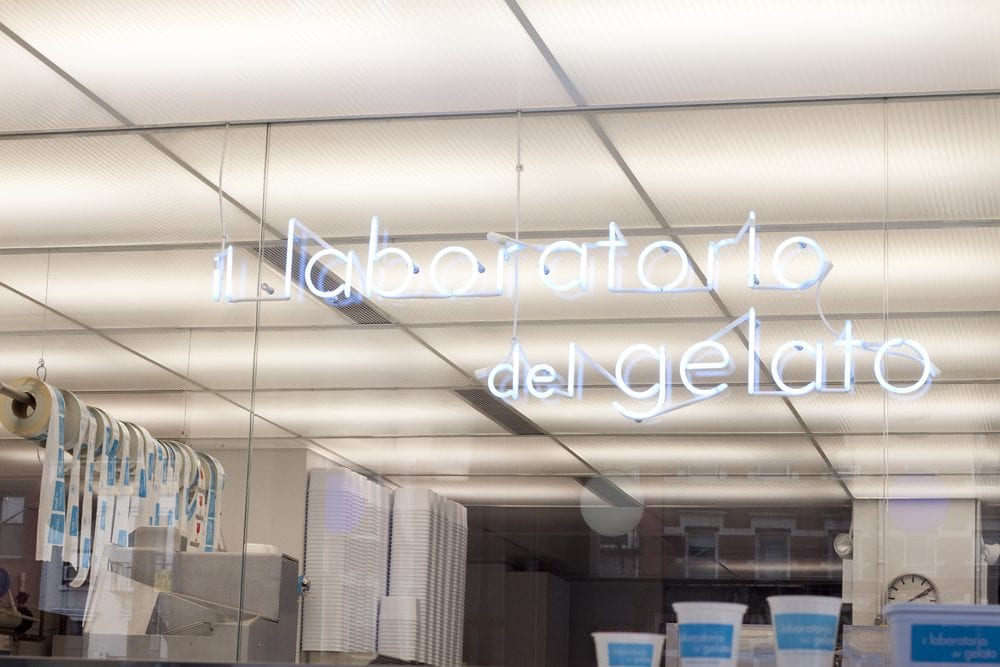 We had passed by Il Laboratorio del Gelato and someone mentioned that it was fantastic, so it was reason enough to go check it out the neat flavors. We all passed on getting any because it was just too cold out BUT TBH the counter was just SO HIGH I felt silly trying or order anything or even to ask for a sample because I couldn't see over it HA. NEXT. TIME.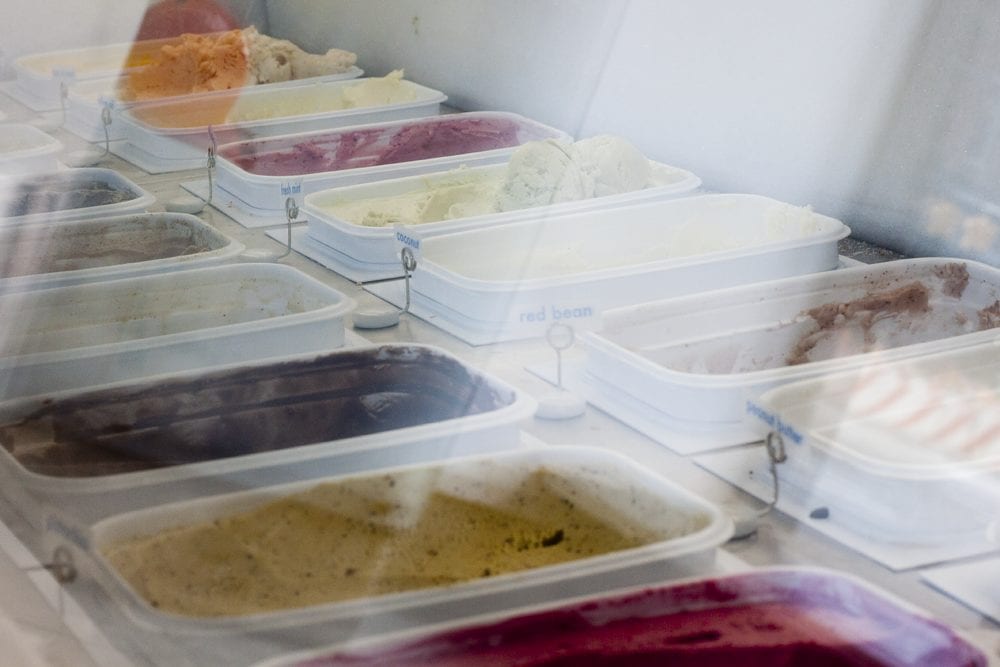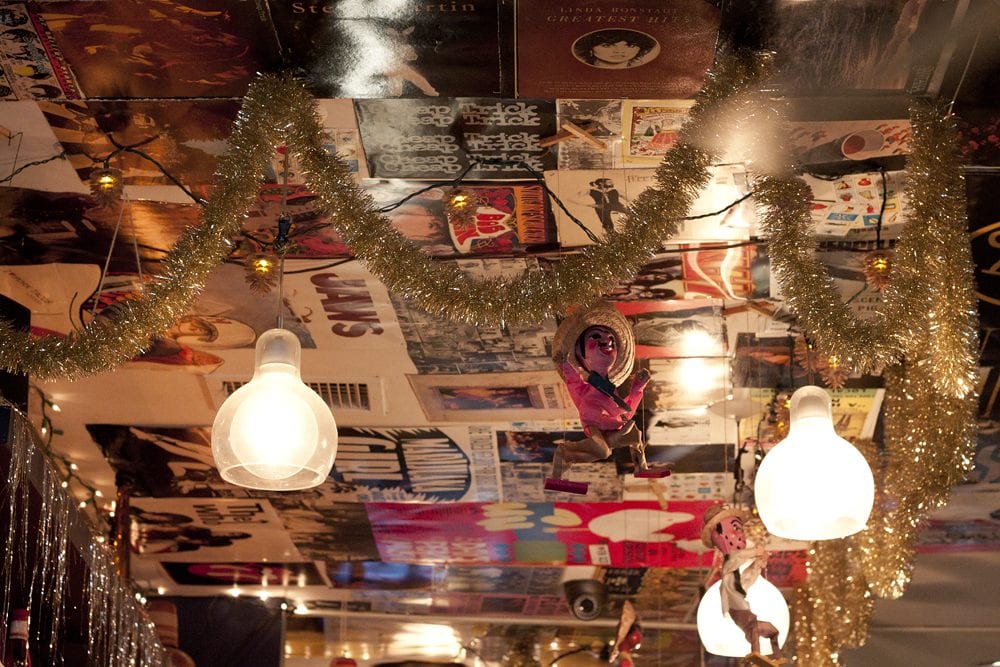 Jimmy was still hungry so we walked a few blocks to Taqueria for fish tacos.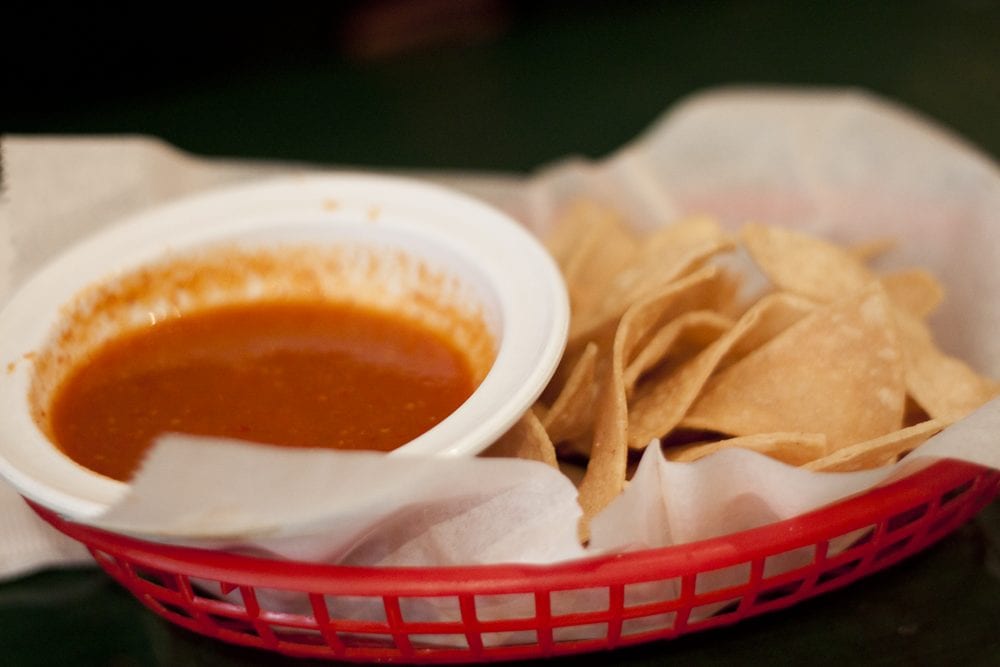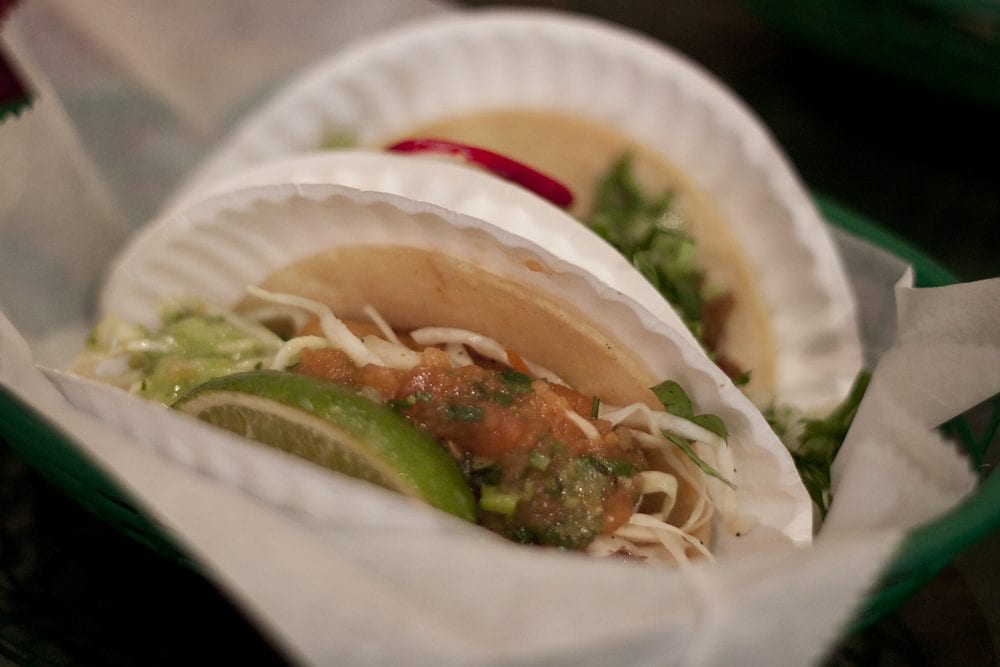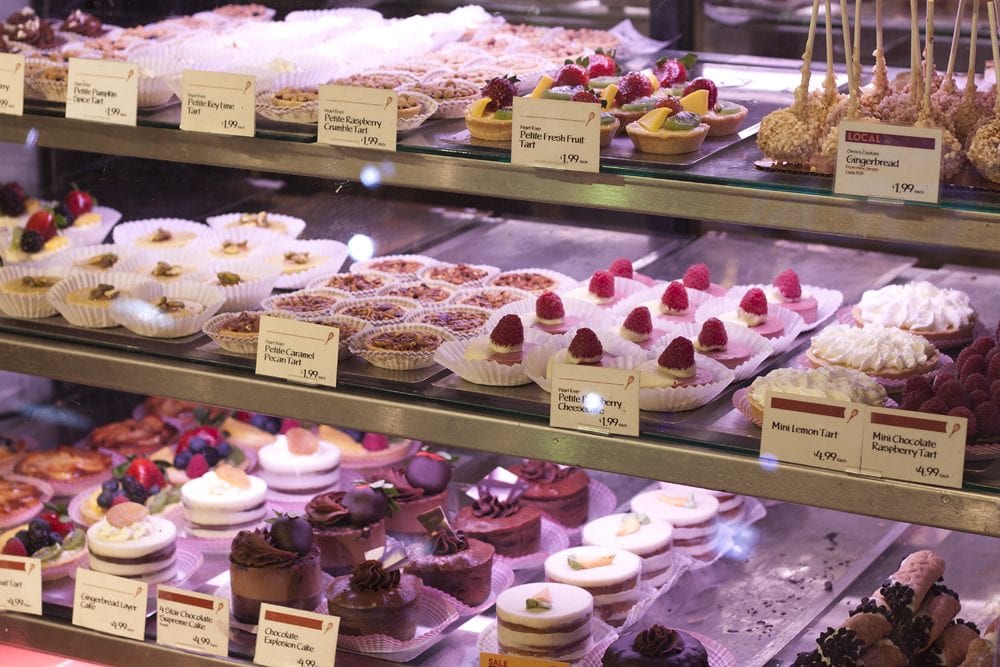 We came across a Whole Foods so we stopped inside because I've never been (shhh) and I think I almost fell over from how big this place was. I went upstairs to see the skincare selection and Eilene & Jimmy had to come find me – "SEE! I told you she'd be here." OOPS LMAO. We tried to sample some expensive chocolate, but were unsuccessful because they ran out. BUMMER.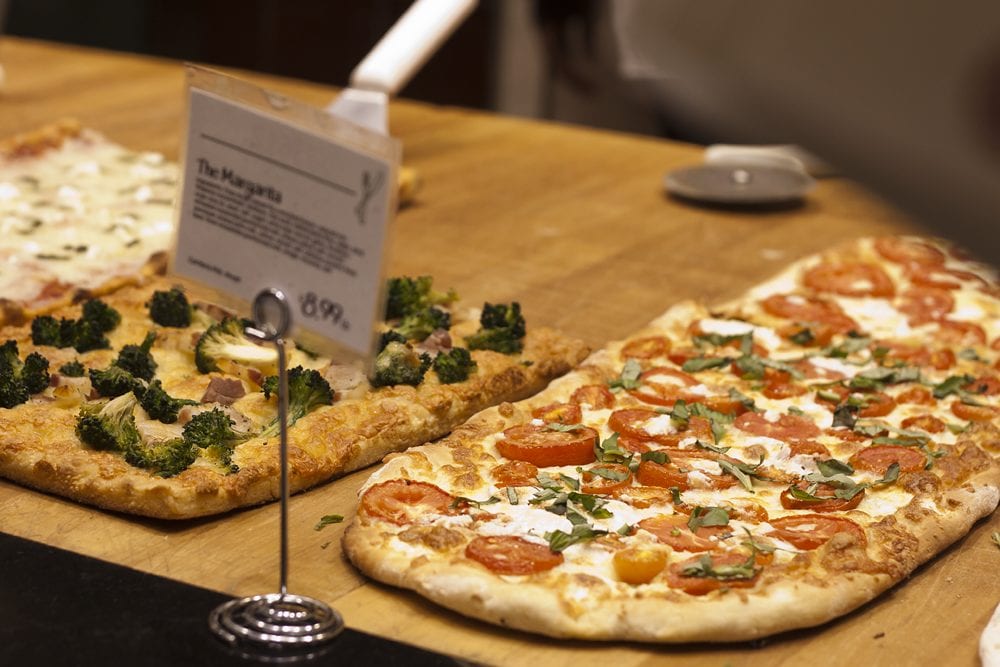 Man, if I could have a collection of Mast Brothers chocolates to just look at, I'd be happy forever. Anyway, the only thing that you can get out of this post is that I love eggs benedict more than I am proud of – THE END
---
[toggle title="Location Location Location!"]
[/toggle]