Still on the grind with Lightroom… I'm slowly but surely going through those archives, but until we get to current day posts, here's a mid-week food post for yall~
· · ·
SATURDAY, JULY 19 2014
· · ·
A friend decided to host a hotpot in lieu of our annual BBQ and I met up with EL before to eat a ton of patbingsoo?? I don't know. I made a mistake.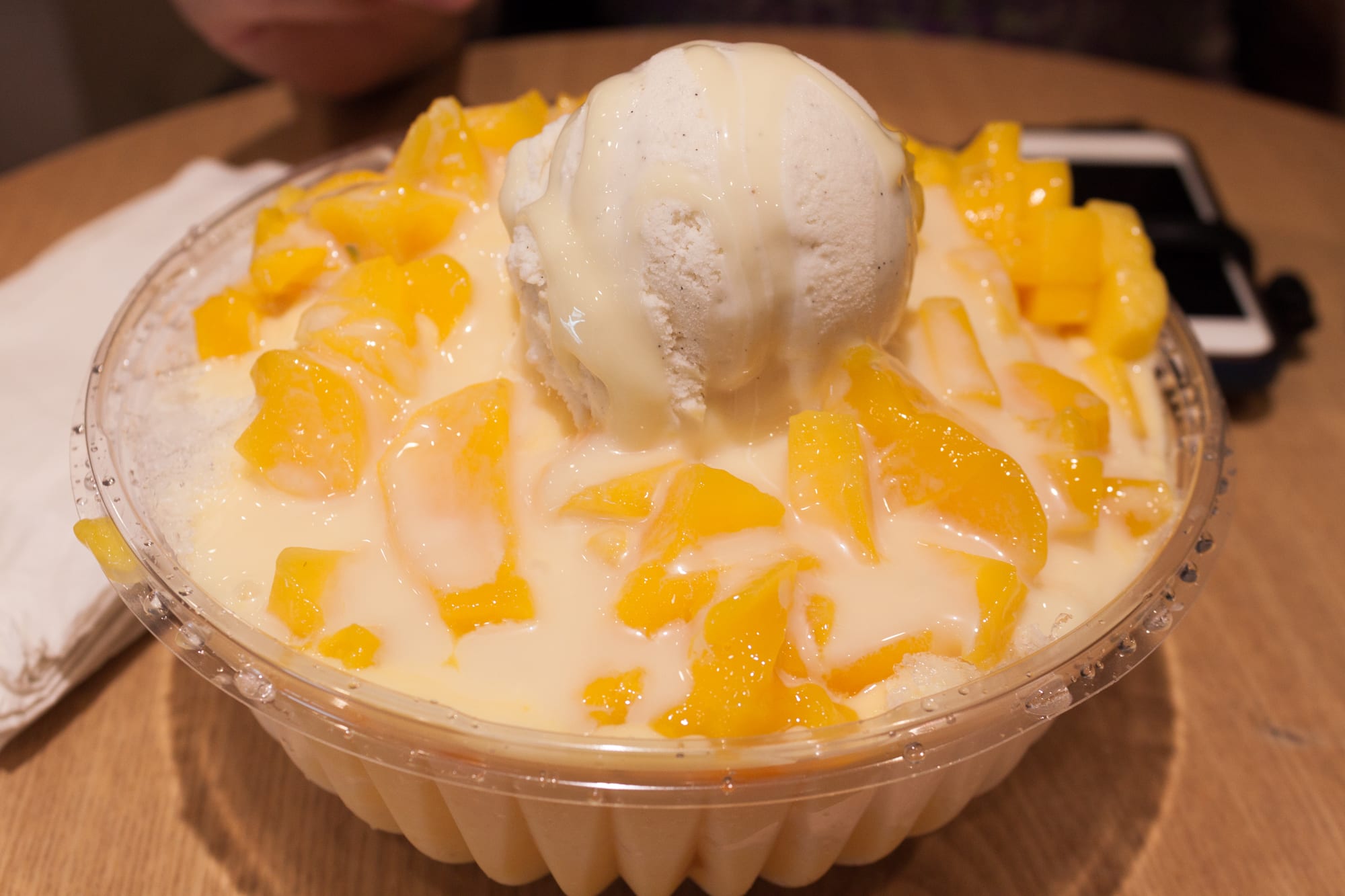 Maybe I thought hotpot was going to be 热气 so I wanted to pre-cool?? I love patbingsoo and mango and this was pretty delicious.
And then with a stomach full of ice & sugar, we headed over to Mapo Szechuan.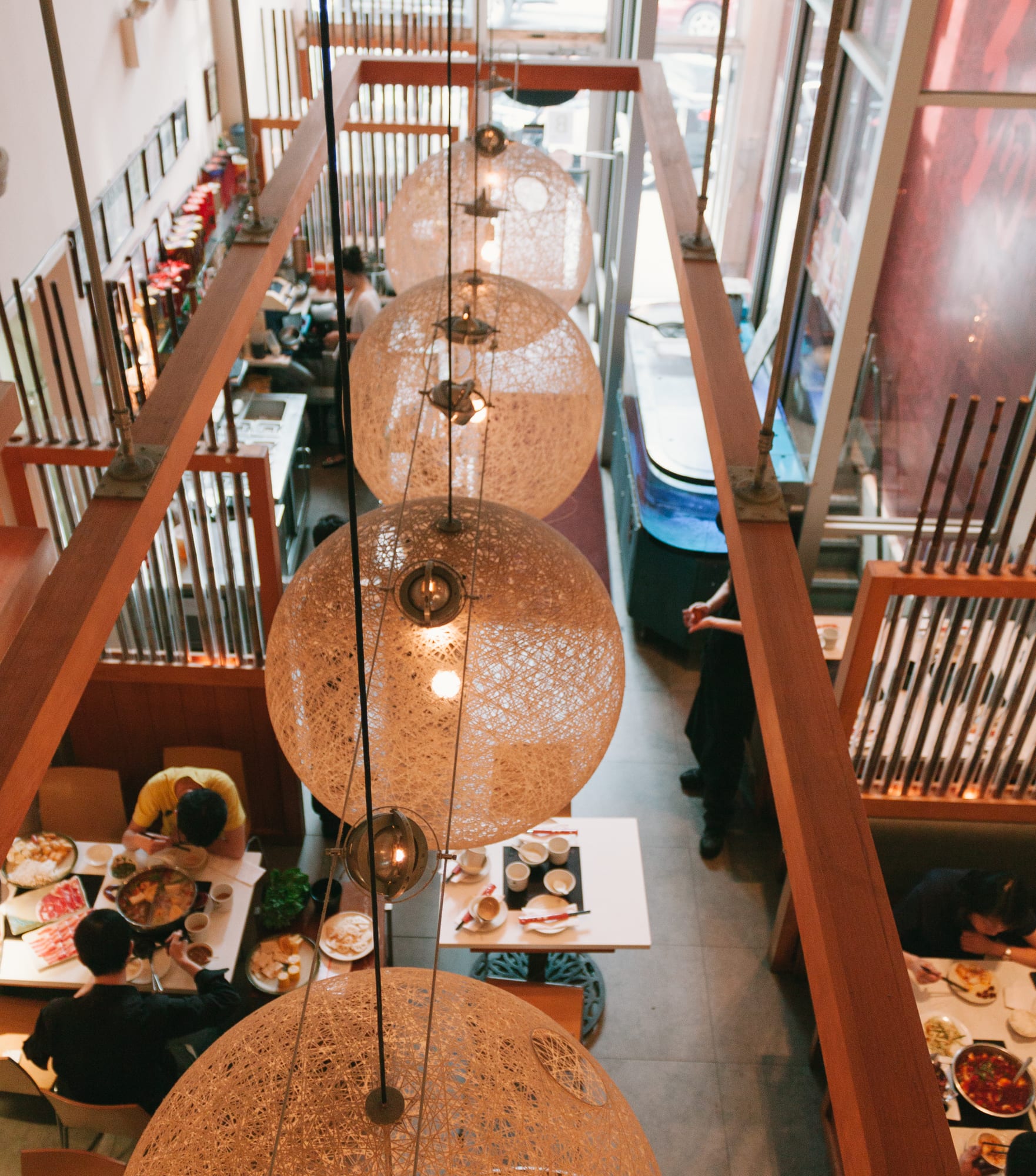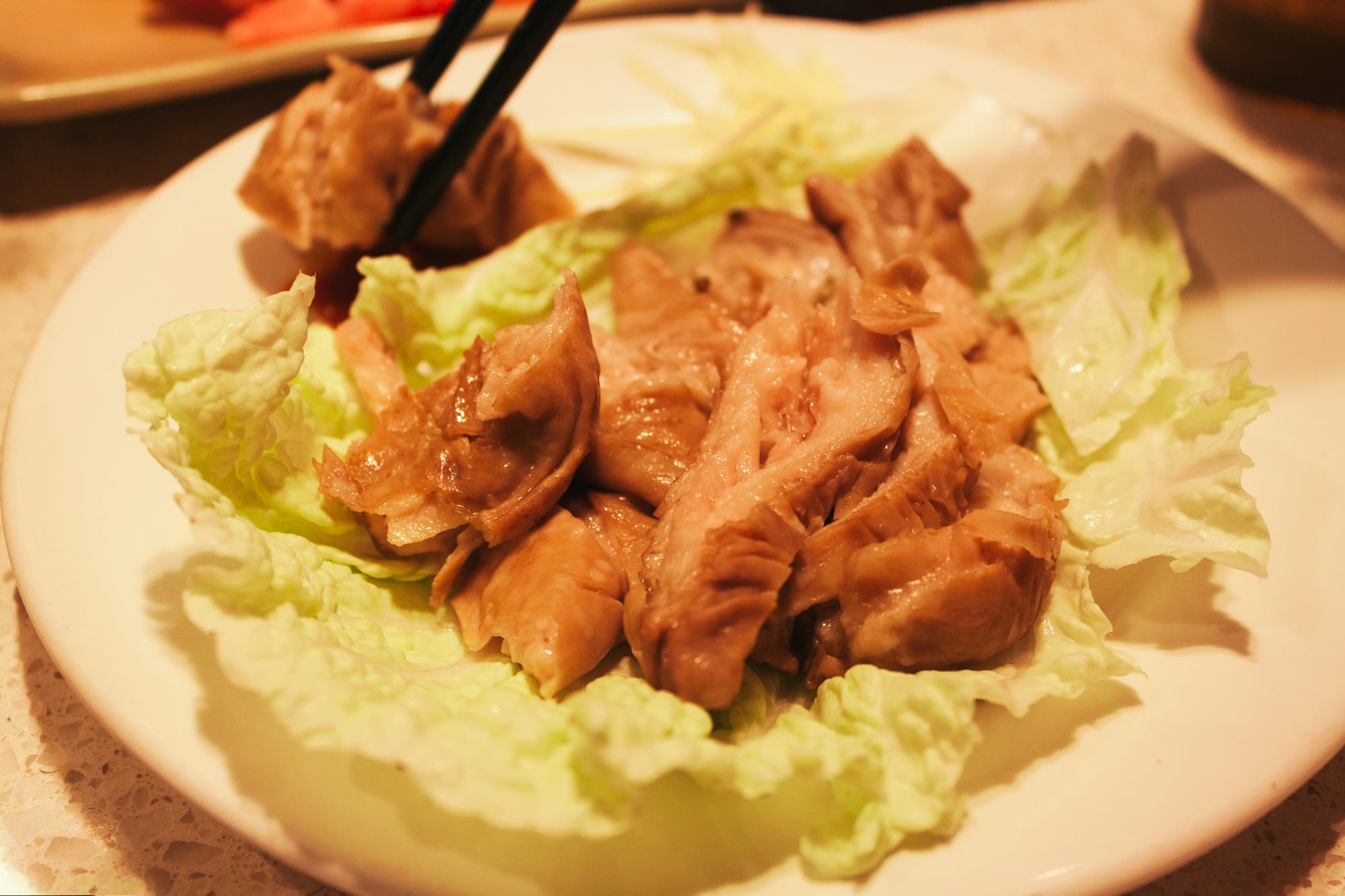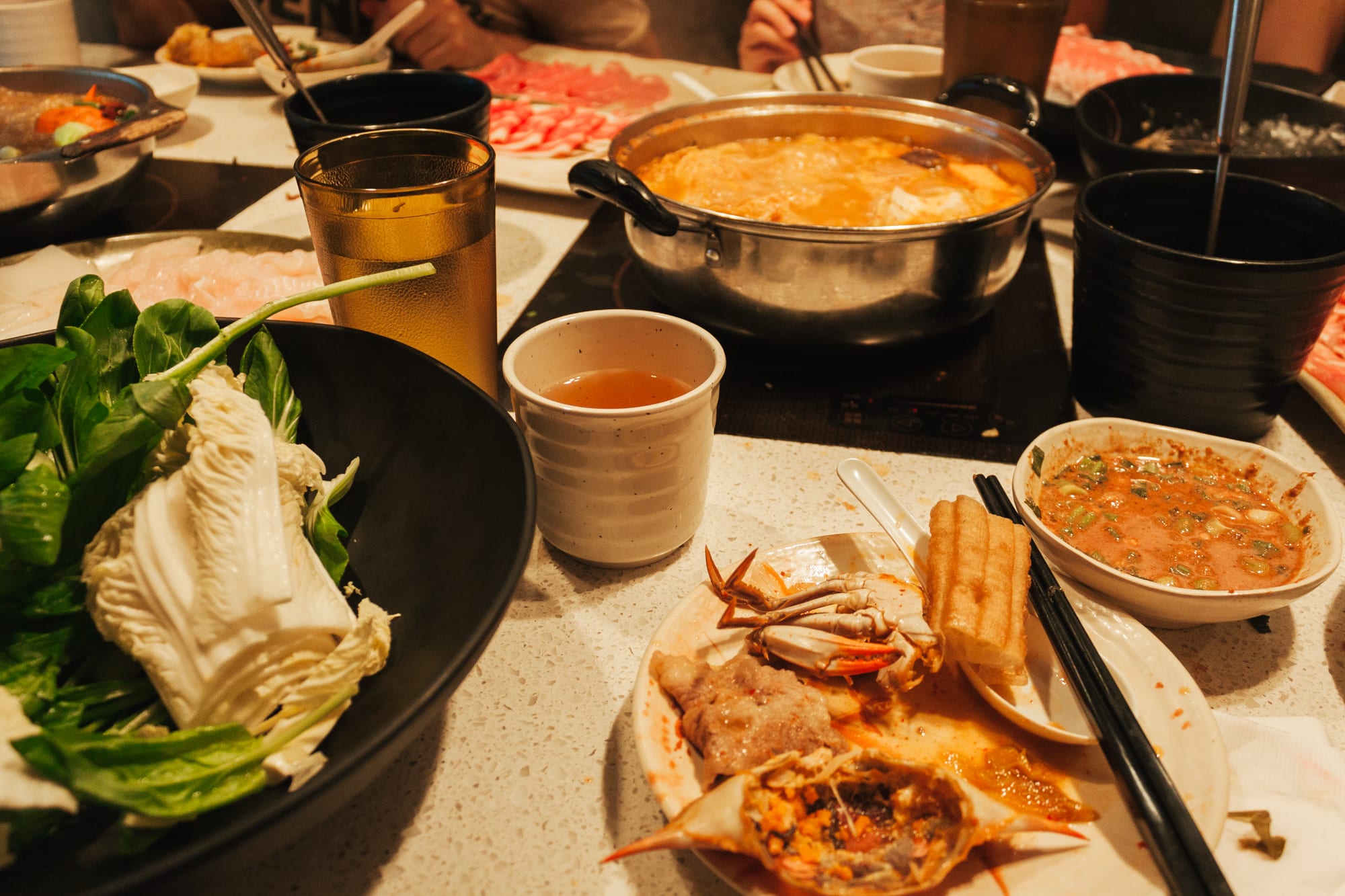 Nothing like hotpot on a hot summer day. Our party was so big we had to be split up into two tables! All of us opted for the All-You-Can-Eat option which was pretty delicious, but $$$$$$. We made the mistake of ordering too much instead of focusing on MEAT. Spent the rest of the evening playing card games & sipping bubble tea.
· · ·
FRIDAY, SEPTEMBER 12 2014
· · ·
Hoddeok (호떡)
I met up with Eilene, Kenny & Jimmy for k-food at BCD Tofu House & desserts at Grace Street. BCD makes the best soondubu around and I've been there more times than I can count, but the night's star was Grace Street's hoddeuk – a warm "donut" stuffed with melted brown sugar, cinnamon, and walnuts served with vanilla ice cream. MUST TRY. Some more pictures below!
· · ·
TUESDAY, DECEMBER 23 2014
· · ·
Caught up with my college friends again at Cho Dang Gol for a late night K-food fix. It was my first time here and I wish I got some more photos! It was pretty packed and we were starving so everyone just lunged for the food as soon as it arrived.
Bulgogi Dolsot Bibimbap (불고기 돌솥밥)
Gingseng Chicken Soup (삼계탕 Samgaetang)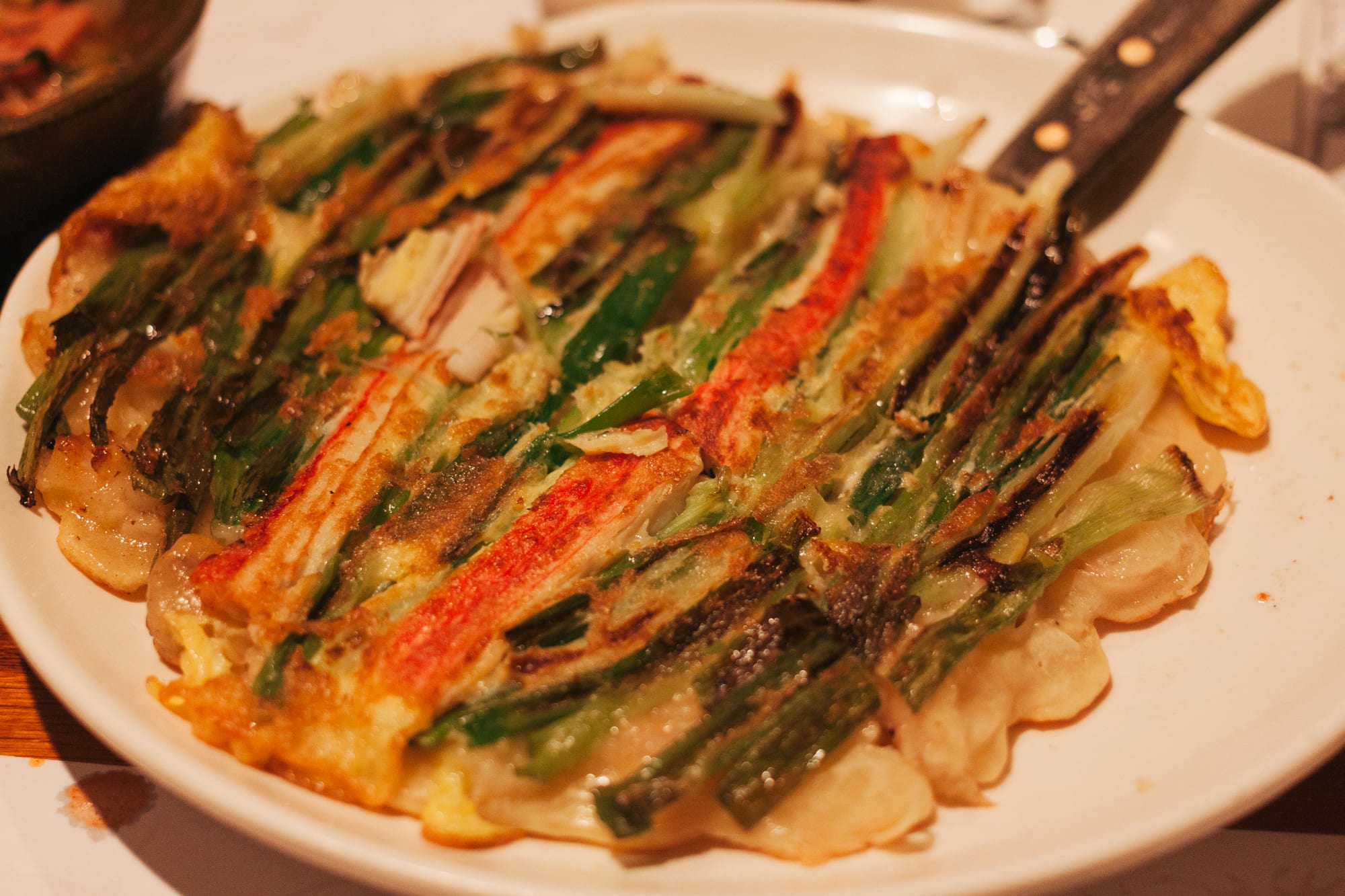 Seafood Jeon (해물파전 Haemul Pajeon)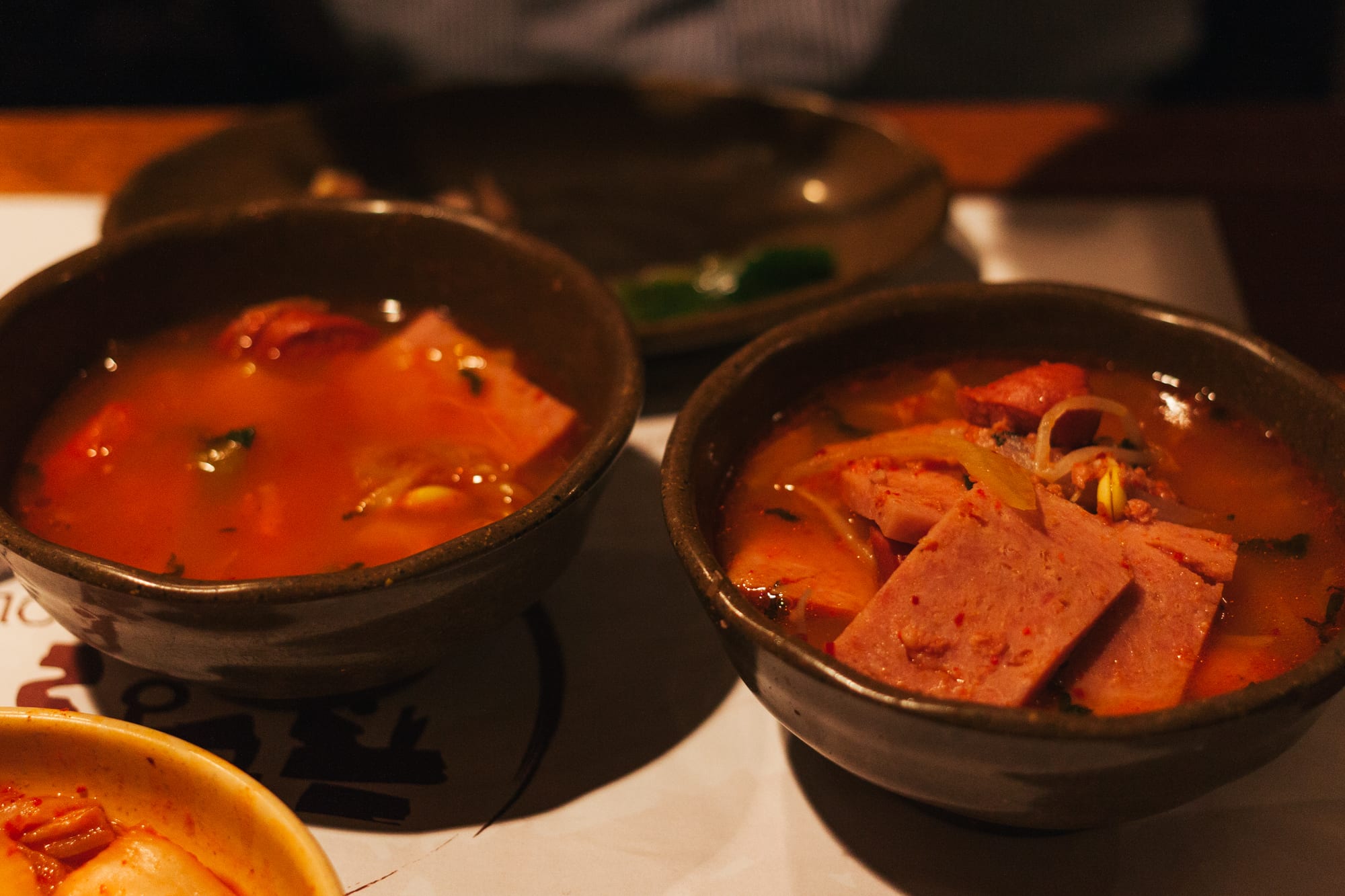 Army Casserole (부대전골 Budae Jungol)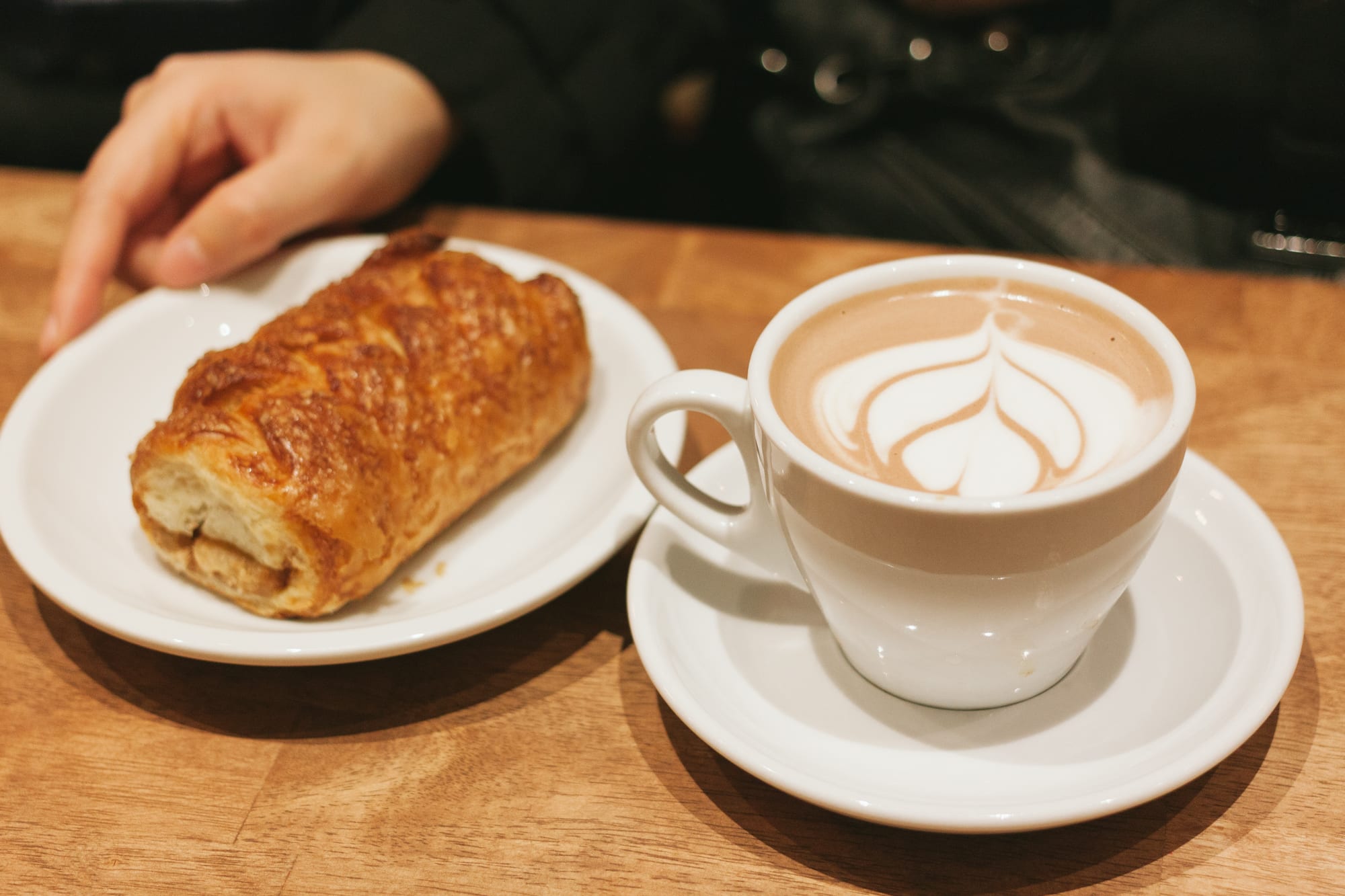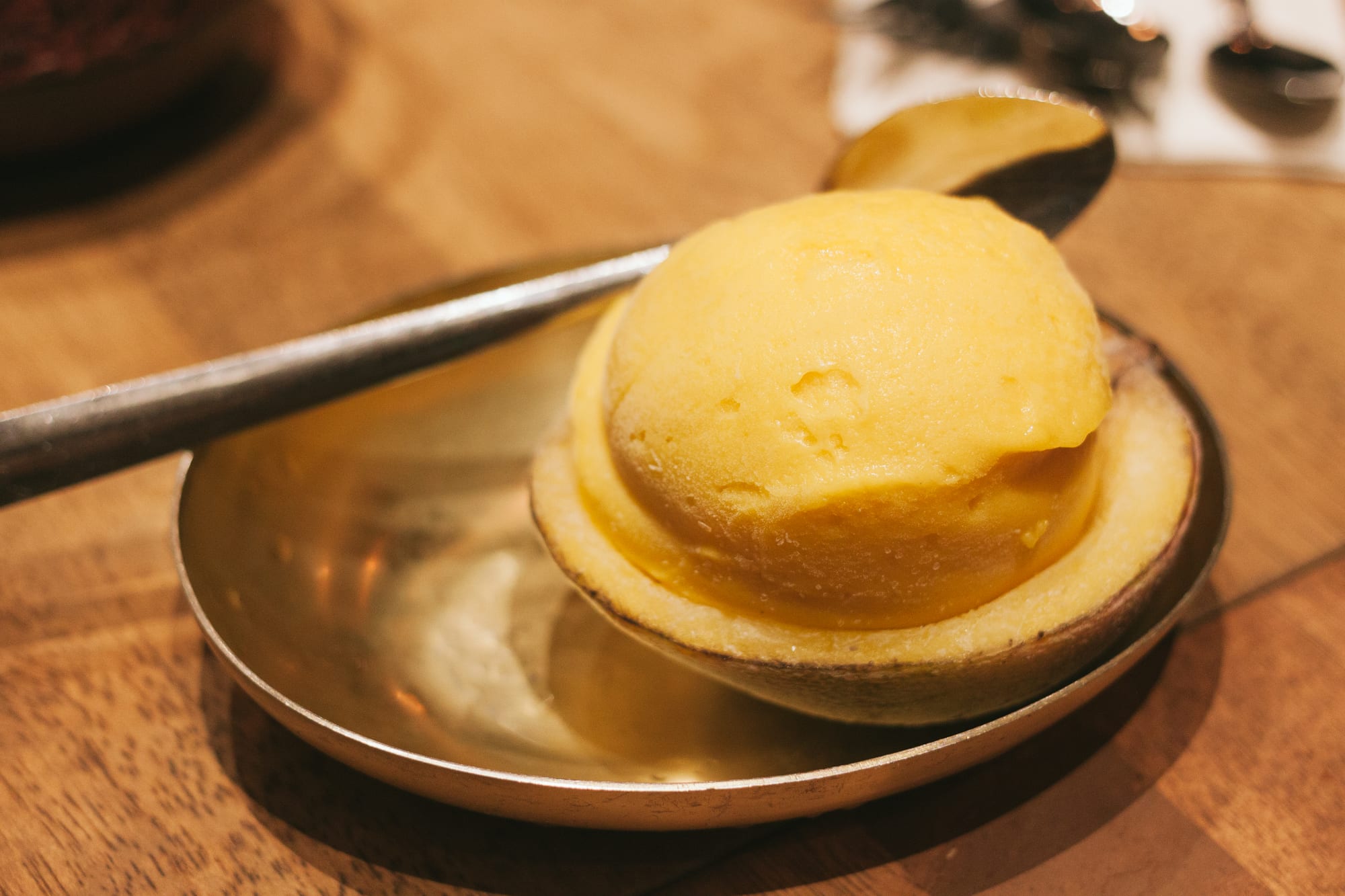 Mango Sorbet
Beignets w/ Green Tea Ice Cream
A second stop at Grace Street! It's always quite busy despite Grace Street's no wifi policy. The atmosphere is so nice that people like hanging out with some drinks & sweets. This time we opted for some teas and pastries. I ordered a mango sorbet – it's so good! Not artificial tasting at all and they serve it inside a frozen fruit. The beignets were also so delicious & worth a try.
· · ·
SUNDAY, FEBRUARY 15 2015
· · ·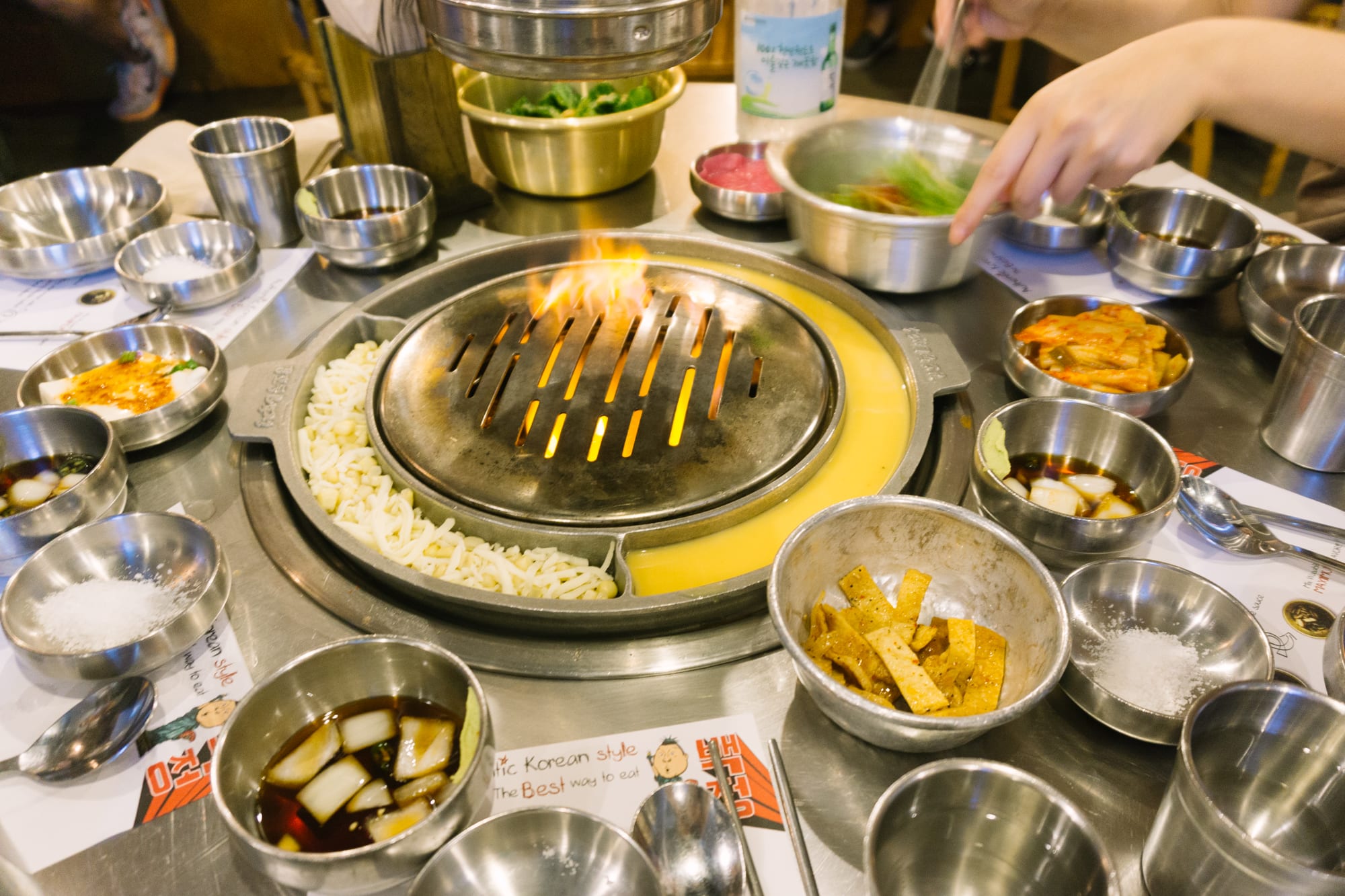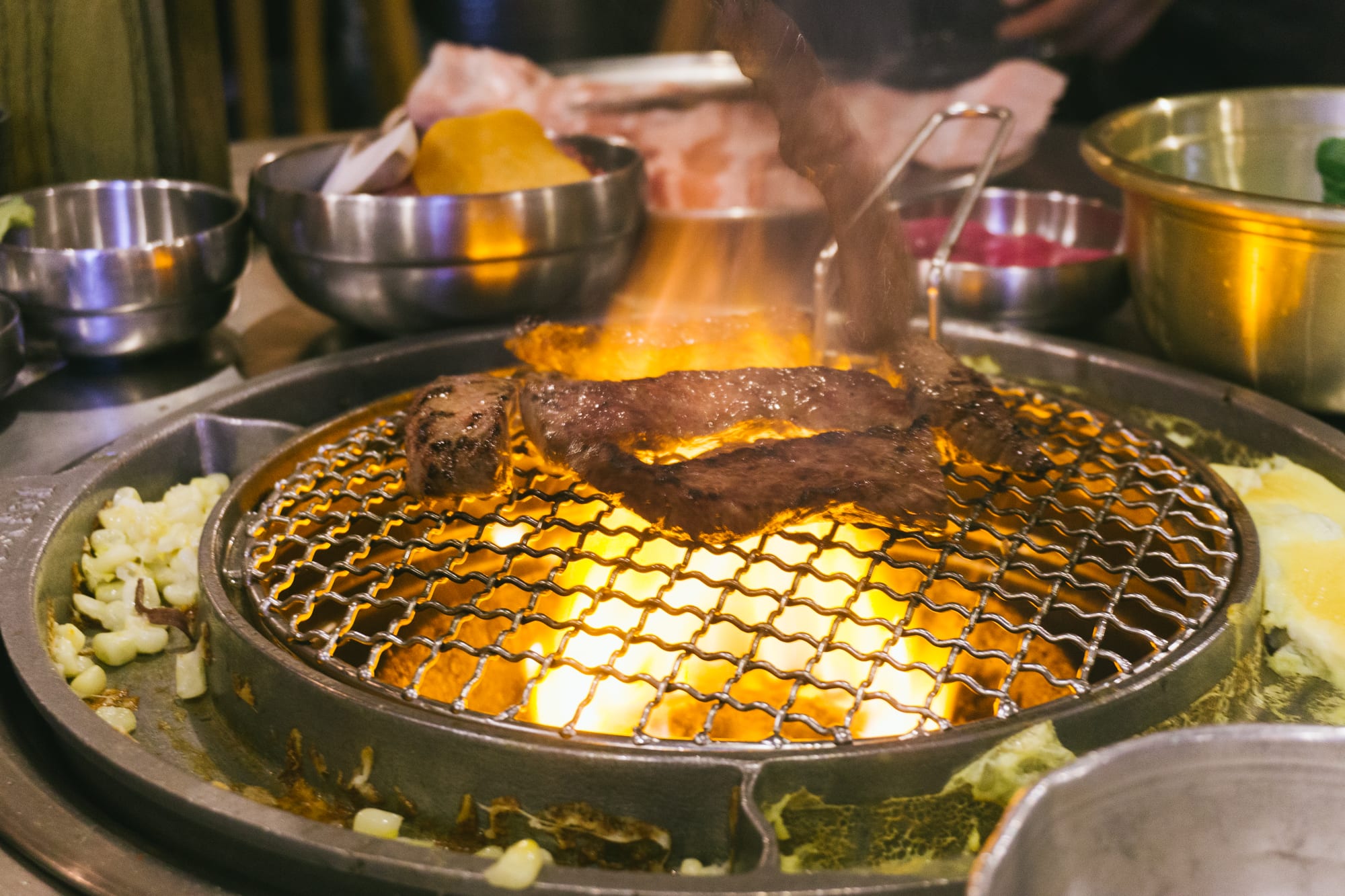 Finishing up with KBBQ at my favorite place, Kang Ho Dong Baekjeong. It's so expensive, but it's seriously so delicious. Our party of 5 ordered two combos & 2 lunchboxes and it was incredible. Save up your money and GO.
And that's a wrap! I'm aware that ending here makes me look like I have no friends LMAO but I did see them a few more times, but it really is difficult to plan events and dinners. Life moves on so quickly, but it truly is worth the effort to keep in touch. I'm not so great at being social (very prone hermit-ing) so I have to keep this in mind for 2016.
PS: I seem to only visit restaurants with yellow lighting – what's up with this coloring!
---