Some photos from dinner with Mon and Acire a while back. I remember that I was having a pretty rough time at work and they were kind enough to wait up for me so we could stuff our faces silly. Let's eat!
One of my favorite places to grab a snack in Flushing is at T-Swirl Crepe on Union. Sandwiched between a Teaus (now closed apparently :C) and Gongcha, it's a great option for when you're juuuust not quite hungry for dinner, but could use more than say a bubble tea. I'm not a huge fan of matcha, but the Matcha Azuki Bean crepe & the Thai Chicken Crepe (seasonal) are 👌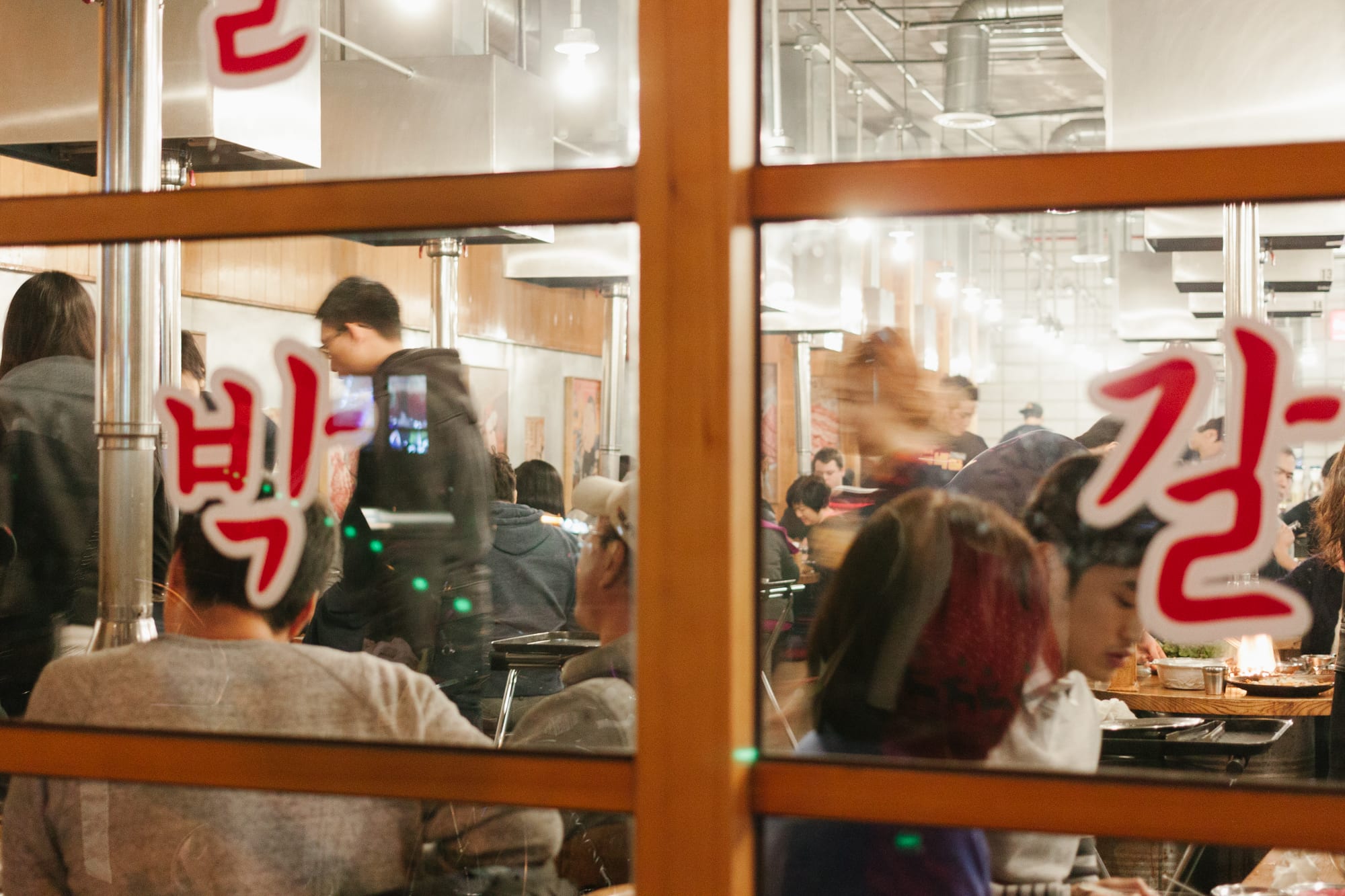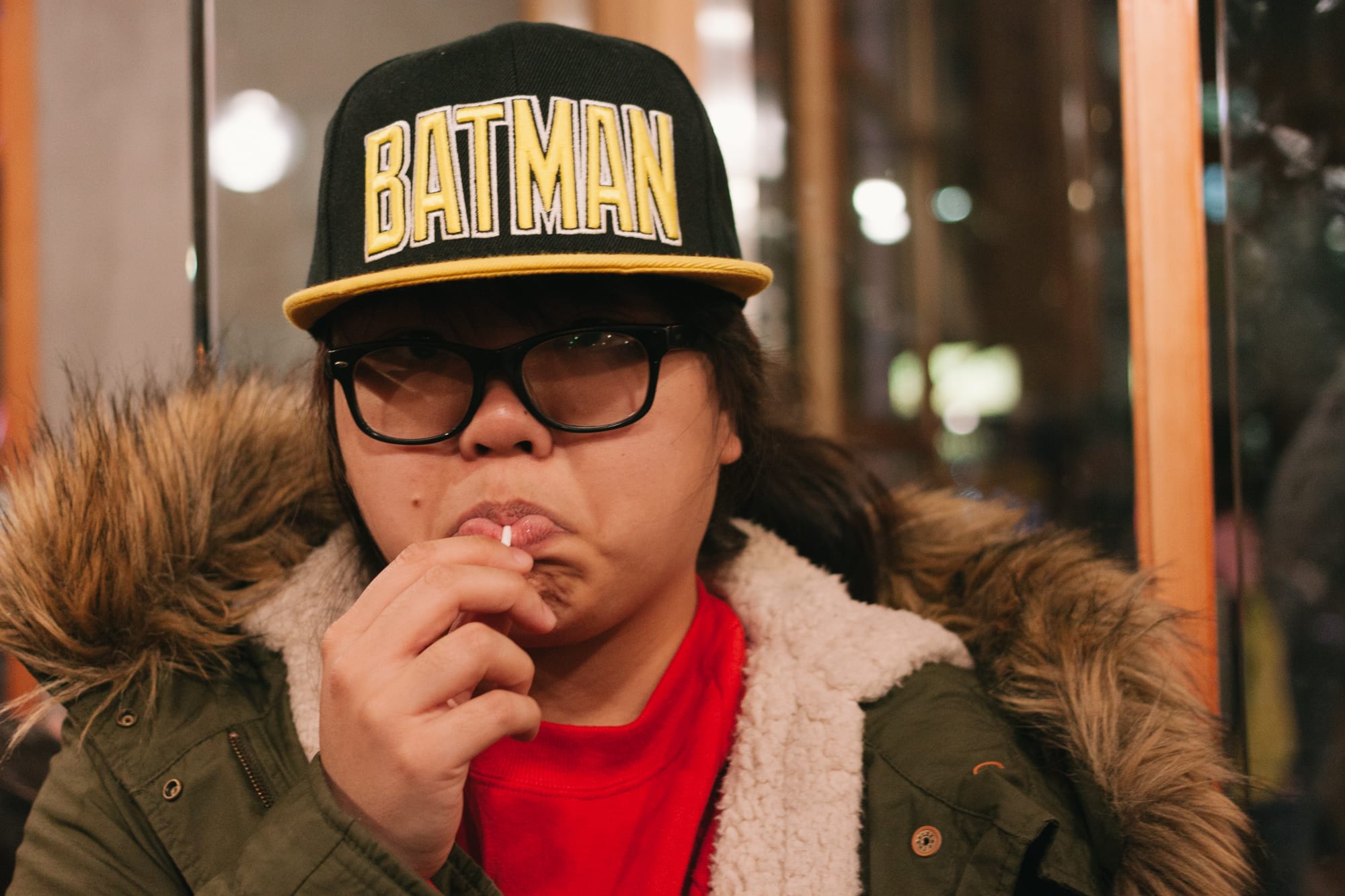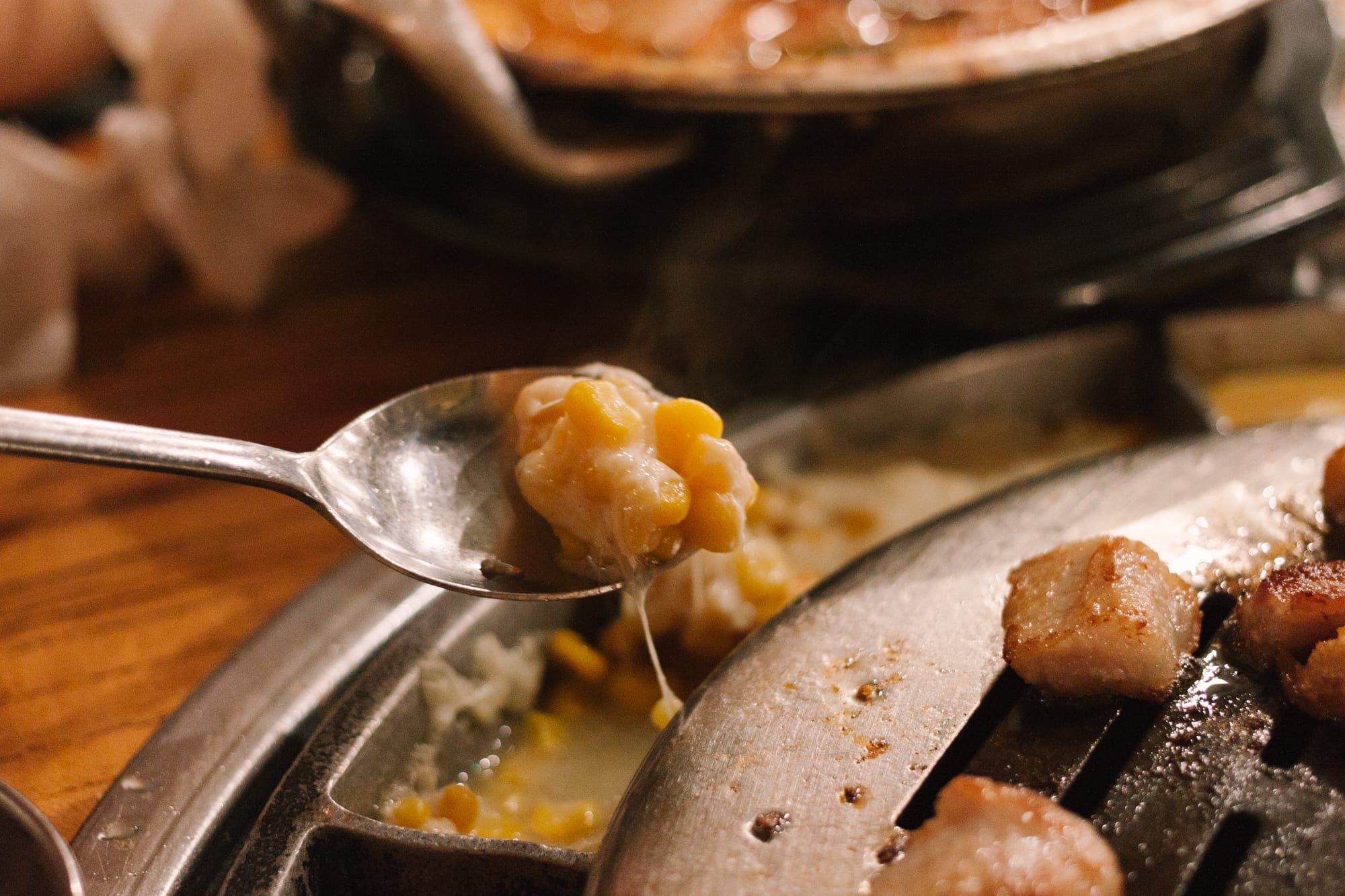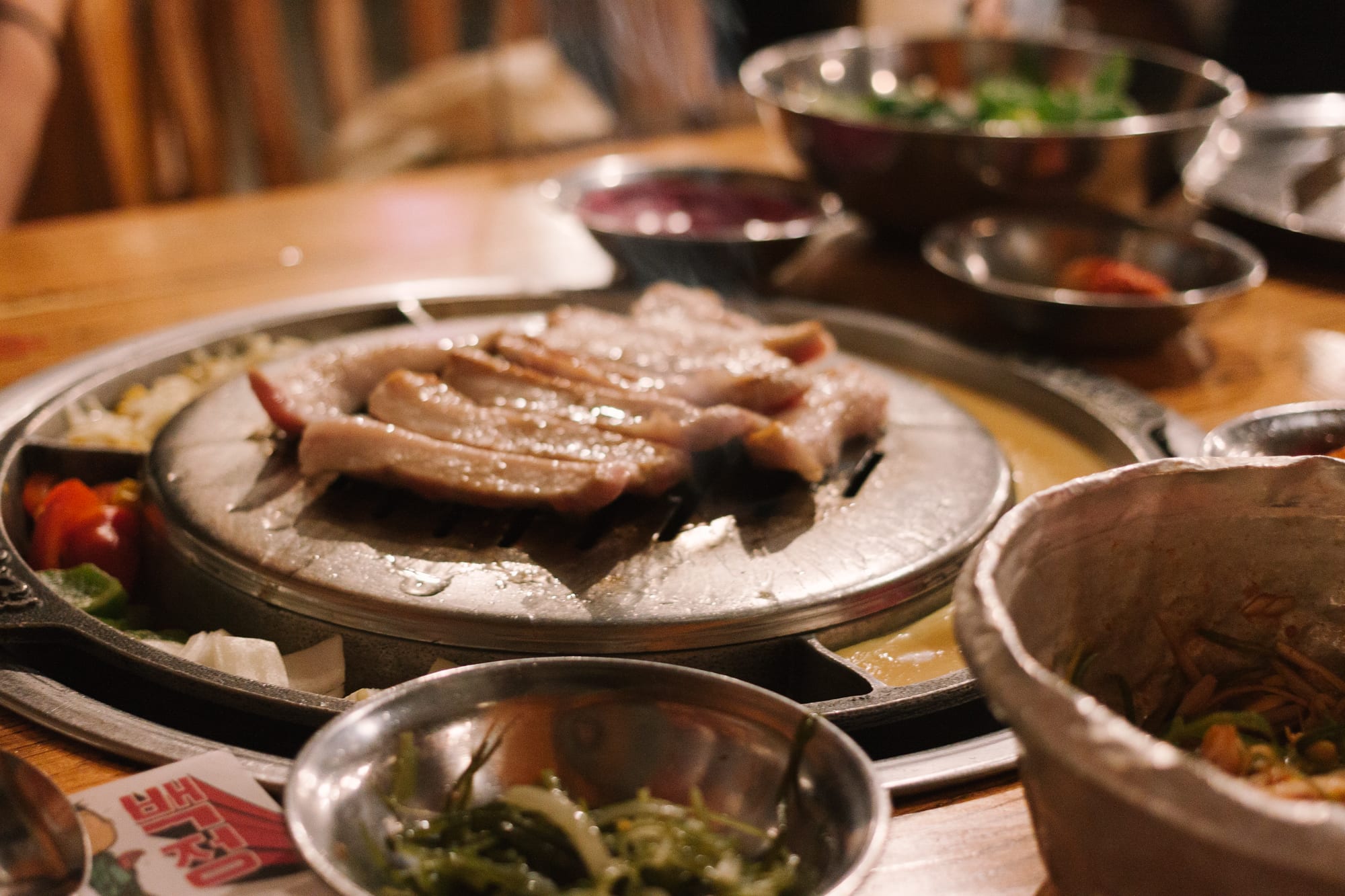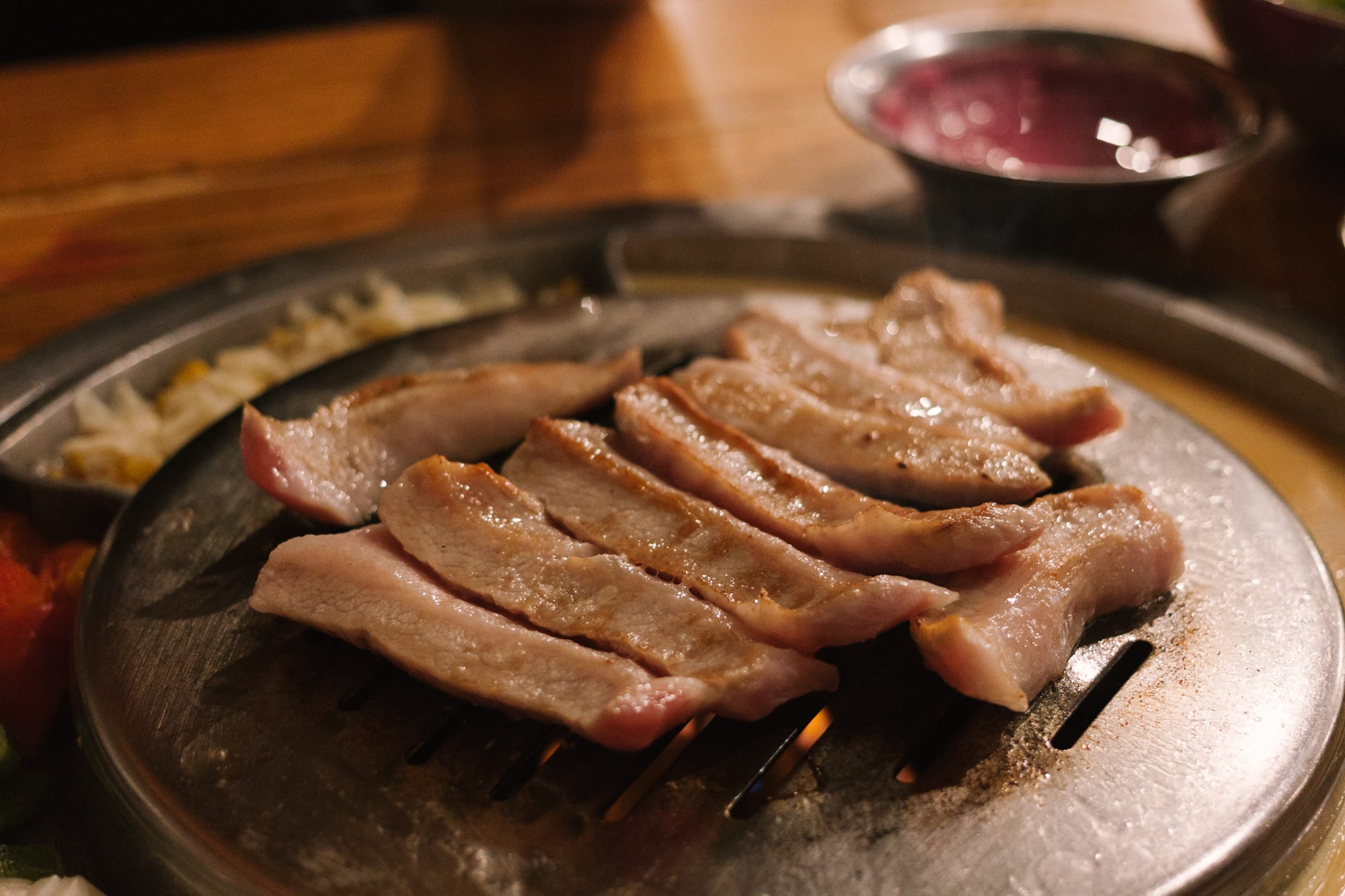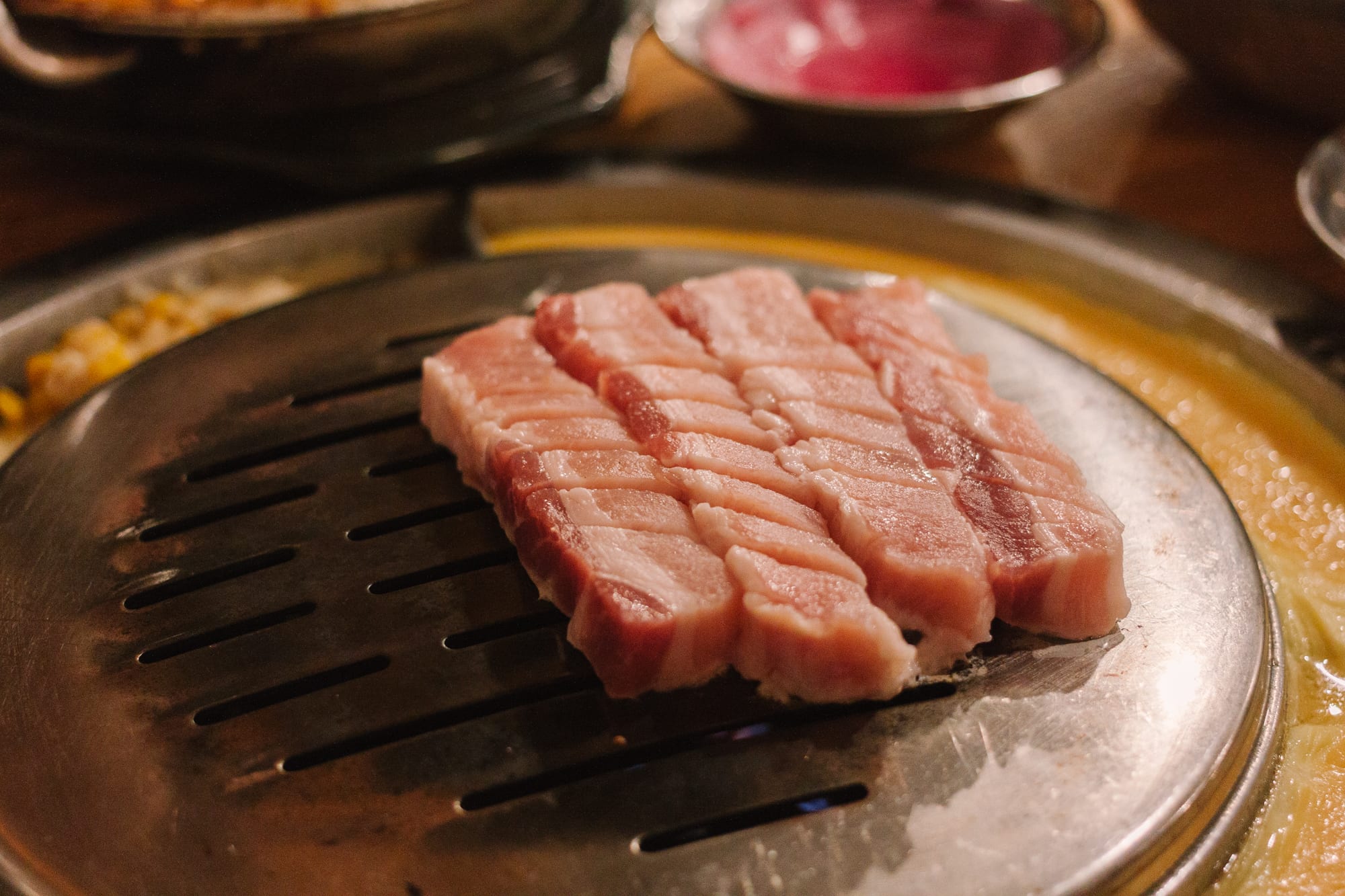 Best. BBQ. Ever. Also the most expensive BBQ ever, but it was such a treat. If the same sounds familiar, it's because it actually is owned by Kang Ho Dong, host of X-Man, Star King & 1N2D! I love the decor and feel of the place – love the concrete floors and the exposed air vents. It's such a casual fun place to go with friends. You're going to leave smelling like meat and that's okay! (The stools you sit on actually open up so you can tuck your bag and coat inside so at least part of you doesn't smell like dinner all night – altho why not!!)
Mon, Acire and I split a Pork Combo which included premium pork belly, pork jowl, and our choice of marinated pork color or spicy pork belly. I can't recall which of the final two we picked, but we were pretty happy with all three options. We also got our choice of soup & we opted for a kimchi stew which was delicious, but also HOT – if you're up for beef, def go for the beef brisket soup. Mon and I also shared a refreshing bottle of bokbunja-ju (복분자주), a fruit wine made from Korean black raspberries 🍇
A+++++ Gotta save my money up for it again!
---