EXCUSES EXCUSES. MEMEBOX #4 arrived on my doorstep back in February, but it sold out so quickly that I didn't know if it was good practice to share/talk about something that you guys couldn't get your hands on anymore :T However! I got an email the other day about restocked boxes so there must be hope! I already had the photos written so I figured WHAT THE HECK. Maybe the mini reviews on the products themselves will be helpful to someone out there. ~Let's take a look at what was inside~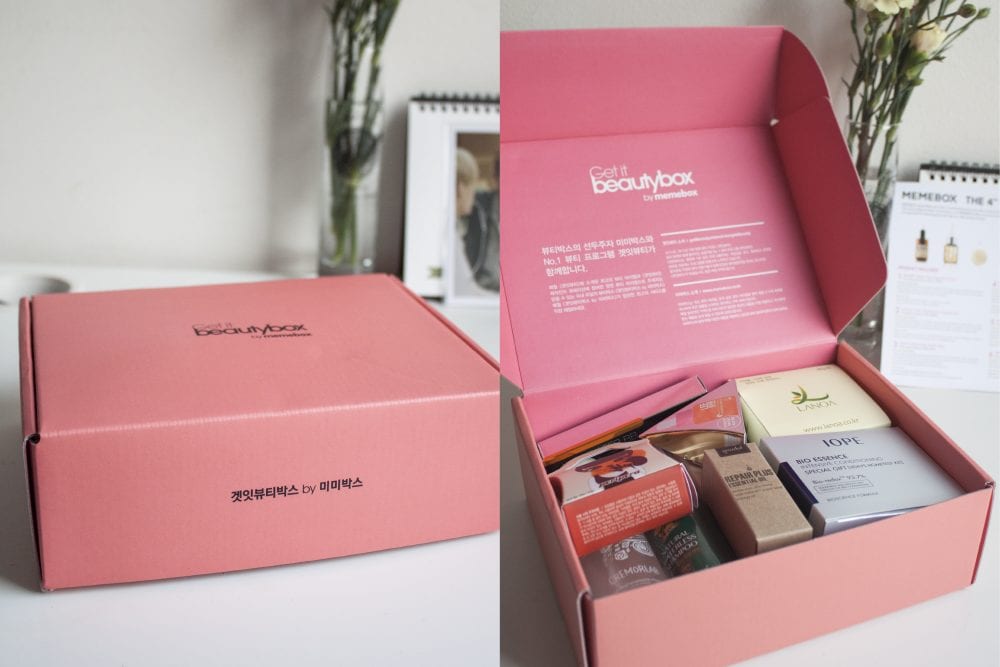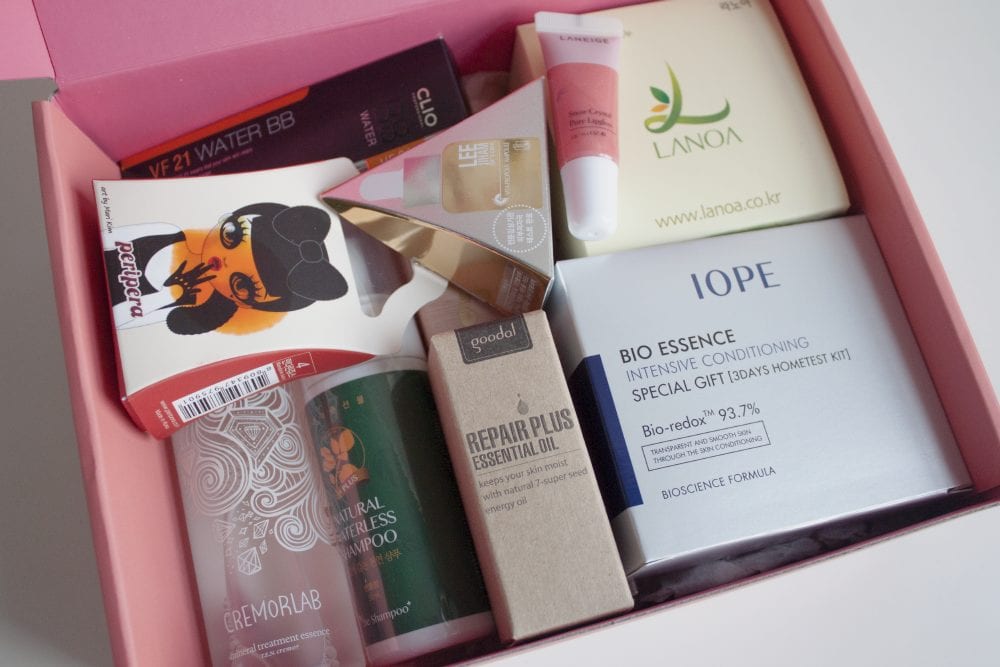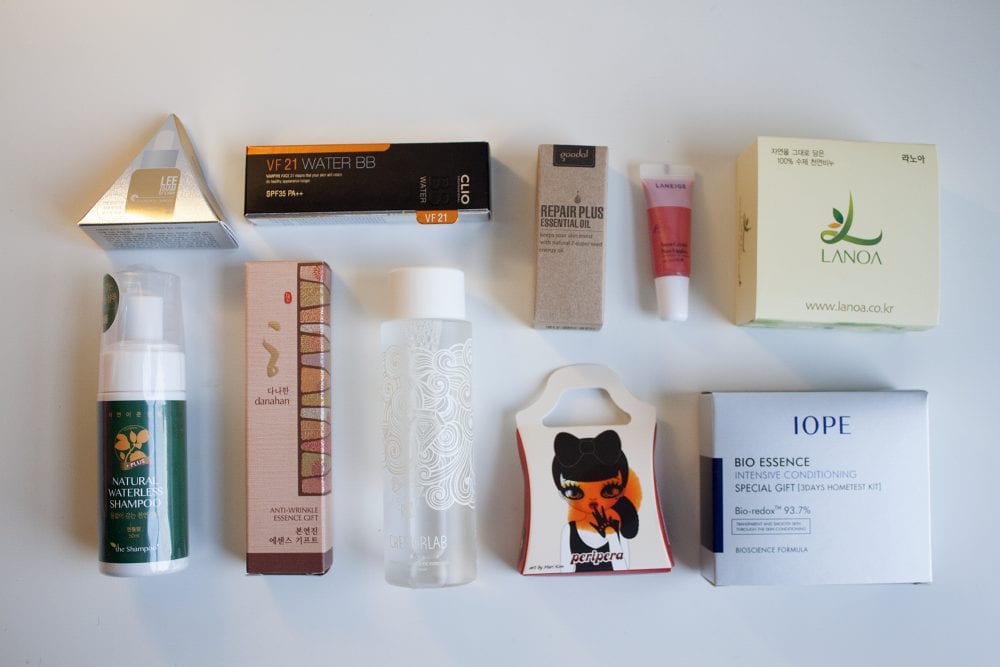 OOOOOOOOOH AHHHH ooOOoOOh.
MEMEBOX #4 had 10 products, the "largest number of products in any MEMEBOX edition thus far." Of the 10 products, two were full sized and the rest were deluxe samples.
· · ·

Goodal Repair Plus Essential Oil (15ml)
Full Size: 100ml for $48 – Sample value: $7.20
I recently got swept up into the ~facial oil~ trend in the skincare and so I was pretty excited to see an oil selection in the lineup for this box. I picked up the Kiehl's Midnight Recovery Concentrate just a few weeks before and I've been on the fence about it ever since, so this was a good chance to try another kind of facial oil to see if my feelings extended to all facial oils as a whole.
The Goodal Essential Oil is a blend of several oils (argan, olive, macadamia, jojoba & camellia) and anti-oxidant ingredients (sunflower seeds & green tea) which you can use on your face, hands and hair. It has a surprisingly thin consistency for a facial oil so it sank into my skin quickly leaving it soft and smooth. My biggest qualm about the Kiehl's Concentrate was that it took longer than I expected to be absorbed into my skin; this one worked pretty well! Don't know if I'll commit to another oil just yet, but I like it!
· · ·

Cremorlab T.E.N. Mineral Treatment Essence (100ml)
Full Size: 270ml for $36 – Sample value: $13.33
Look how cute this bottle is!!!!! I love the pattern and that font (ღ˘⌣˘ღ) But you can't fool me with cute packaging (yesyoucan). It took a bit of internet-ing to figure out that T.E.N stands for "'Thermal water Therapy,' 'Eco Energy,' and 'Natural Nourishment,'" which sounds a lot like "science does the skin thing". The company website even claims that T.E.N has positive effects on everything from psoriasis to diabetes. Let's be real – it's just thermal water! It's scent-free, clear, non-sticky and dries quickly – it's water!!! It's a fuss-free "essence," which I would have liked a lot more if it didn't make all these outlandish promises. IT'S SO CUTE YES AND I LIKE IT YES but it's definitely a bit of an oversell.
· · ·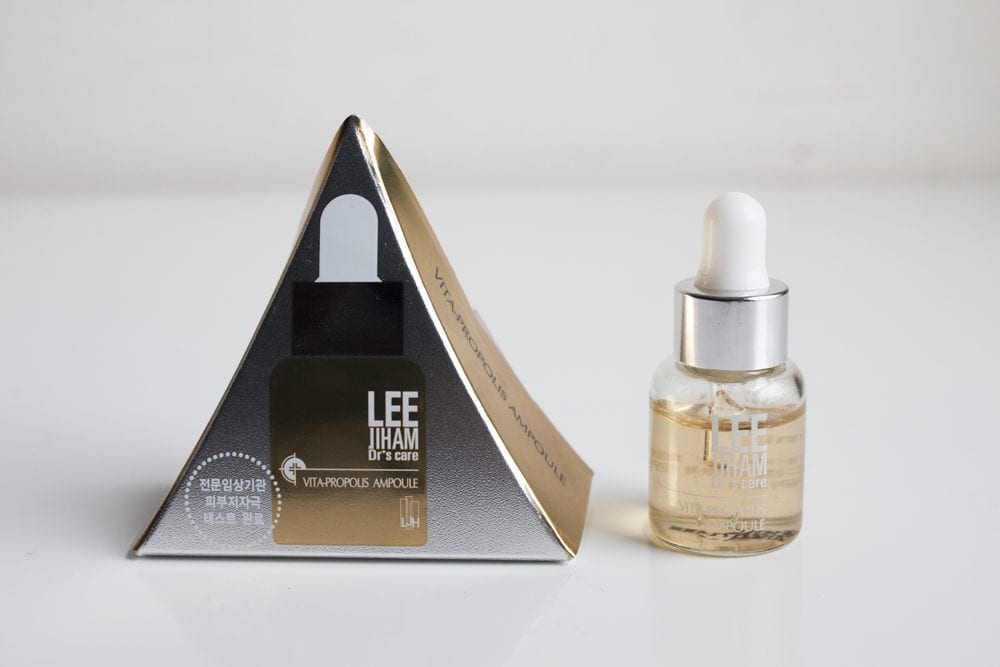 LJH (Lee Jiham) Dr's Care Vita Propolis Ampoule (5ml)
Full Size: 15ml for $26 – Sample value: $8.67
The LJH Dr.'s Care Vita Propolis Ampoule is probably my favorite product in MEMEBOX #4. I thought this was another facial oil and was ready to put it aside but woahhhhh yessss thing happen. I first heard about using propolis as an acne treatment through hoversjelly's (formerly roseddalki, but never really got the chance to look into what it was and what it was used for. Propolis is actually a byproduct created by honey bees; it's a mixture of beeswax and tree resin that is collected by bees to be used … as a hive-sealant. Supposedly, it's been used by people for centuries to heal all kinds of aches and pains, but is only starting to be appreciated now for it's properties. Most notably, propolis contains anti-viral and anti-inflammatory properties which explains why some people like to use it as an acne treatment. Propolis is not the same as bee venom, which has also become a popular cult product in skincare these days.
GROSS PHOTO GROSS SKIN :( I'm sad that this ampoule was not one of the full-sized or even deluxe sized products in the box. I'M SO SAD because something about it works and I wish I had more of it. Over the last month, I've been getting pimples that are red, inflamed and never seem to go away. I try to be good about my skin, but I have a very bad habit of picking at it when I'm bored. After I went at a pimple that wasn't ready to pop, I ended up giving myself a hyper pigmented scar in the center of my forehead – BRILLIANT. Two new ones also spray up as punishment, so I decided to try the propolis ampoule to see if it would do anything. A week later, the monster pimples were gone and had barely left any pigmentation behind. I NEED IT.
· · ·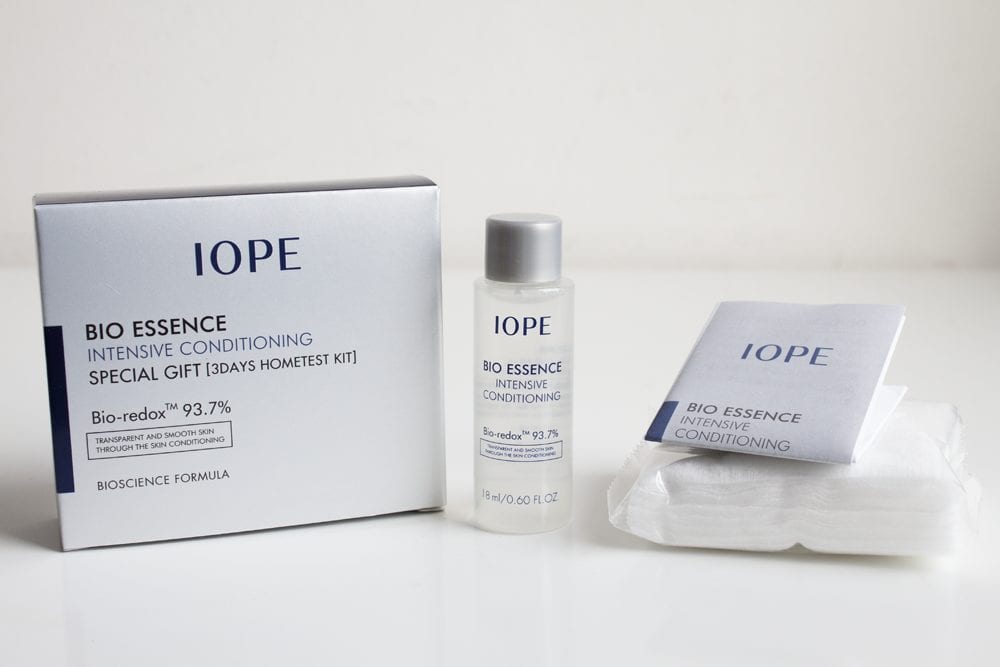 Iope Bio Essence Intensive Conditioning (18ml)
Full Size: 168ml for $60 – Sample value: $6.43
If you were sitting next to me when I opened this box, you would have heard me whisper "EYEOHHHPAYYY" out loud and then proceed to cry just a little bit. I've heard a lot about the magic of the IOPE Bio Essence (again through Hoversjelly's channel!) so I definitely had a moment when I saw this sample kit in the box. I love that it comes with cotton pads! It's precious.
The Iope Bio Essence gets compared often to the very popular & very expensive SK-II Facial Treatment Essence all the time, but alas I don't have the SK-II FTE to test it. Instead, what I did have were two popular dupes of the SK-II LTE, the Missha Time Revolution Essence and Nature Republic's First Essence. What all of these products have in common, is that all of them contain some sort of fermented compound that has anti-oxidant and healing properties. All of them have the same clear, water-like consistency. Both the Iope and Missha are unscented, the Nature Republic slightly floral and the SK-II infamously smelling like urine. HAHAHAHAH.
For the first two weeks, I applied the Iope Bio-Essence to my skin via a patting motion with my hands. Technically you're supposed to use a cotton pad and maybe soak one and leave it on your skin, but I'm not about to waste it that way yet. The Iope Bio Essence, however, must be made of magic because it leaves my skin feeling velvet smooth and almost instantly brighter overnight. DEVIL MAGIC. What is it in? Is it the tears of babychildren??? If I had to compare it to the Missha or Nature Republic – the Missha one – almost as good, but not equivalent. It's got juuuust a slightly less smooth feel, but it definitely lacks the brightening effect. The Nature Republic, on the other hand, is junk. Since both are around the same price point ($50 for 150ml of Missha / $60 for 168ml of Iope), I would go with the Iope if I can find it. There's the catch, really! Missha can be purchased online through the webstore, but with the Iope essence, you've got to look around more. If you've got an Amore Pacific in your neighborhood, however, then you're in luck!
· · ·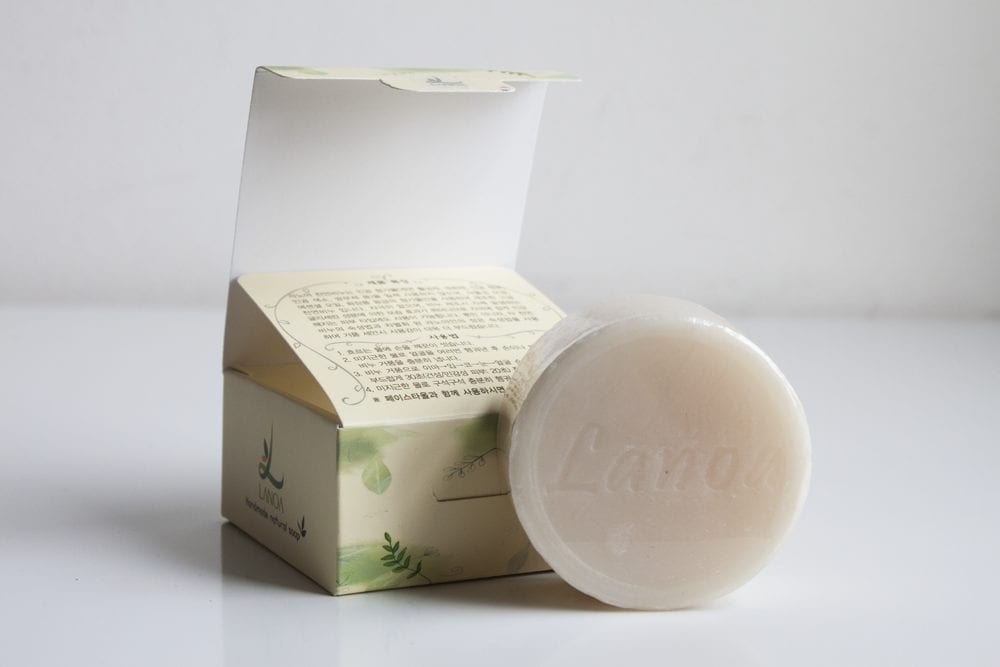 Lanoa Natural Soap Sulfur (100g)
Full Size: 100g for $12
The first of the two full-sized products in MEMEBOX #4 was a handmade soap by Lanoa, which contains sulfur, shea butter, chamomile and lavender. The info card says that the soap is surfactant-free (foaming agent), free of artificial fragrances and preservative-free, which might check off a lot of boxes for people who are interested in natural products. I wasn't familiar with sulfur soap before trying this out, but it seems that sulfur can be used as a topical anti-acne treatment because it dries out the skin and causes it to peel, which it sounds scary, but it supposedly helps removes excess oil from the skin and speeds up the exfoliation process which also contributes to unclogging pores. Despite having sulfur in the name, this soap smells nothing like the rotten eggs you would expect. Instead, it smells just like the Goodal oil – herbs and plants.
When I first started testing this soap out, I was using it on my face because the info blurb said that it's meant for people with sensitive and dry skin because of the addition of shea butter. The info card, oddly enough, doesn't say that sulfur is beneficial for acne-prone skin. Of course, I hated it for my face! It gave me the squeaky clean feeling, but it left my skin feeling tight and uncomfortable afterwards. Eventually, I looked into the usage of sulfur and began using the soap to fight my war on bacne HAHA. There, it's a lot more comfortable, but I can't say that it's made much of a difference yet. As one of the featured full-sized items, I wish I just got a bit more out of it especially since I think I'm going to need a lot more than just sulfur soap to change what's going on back there, but hey if anyone found the soap too drying to use on their face, try it for your body.
· · ·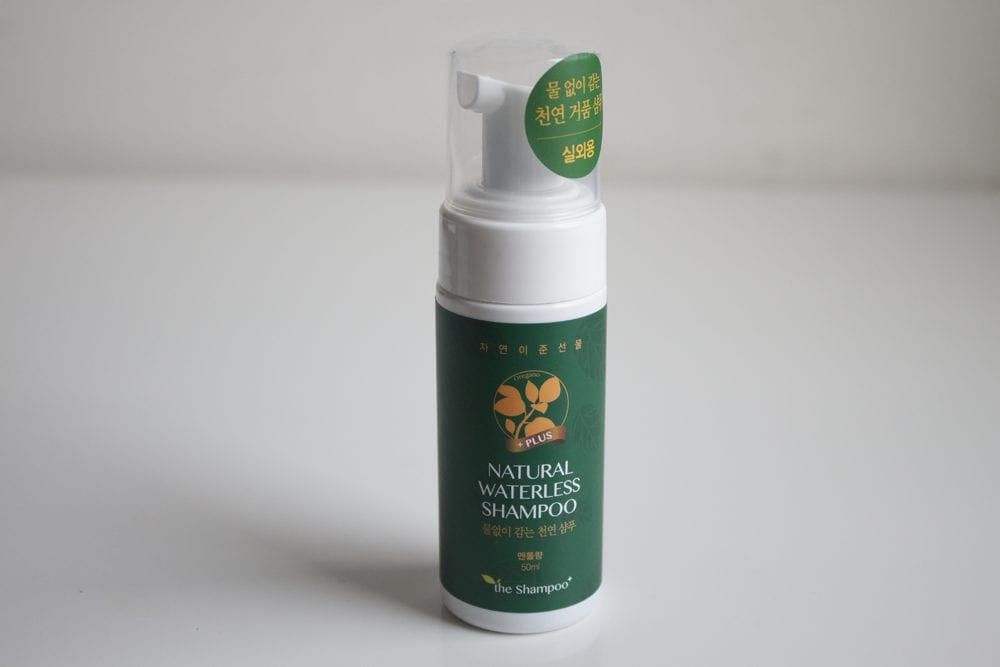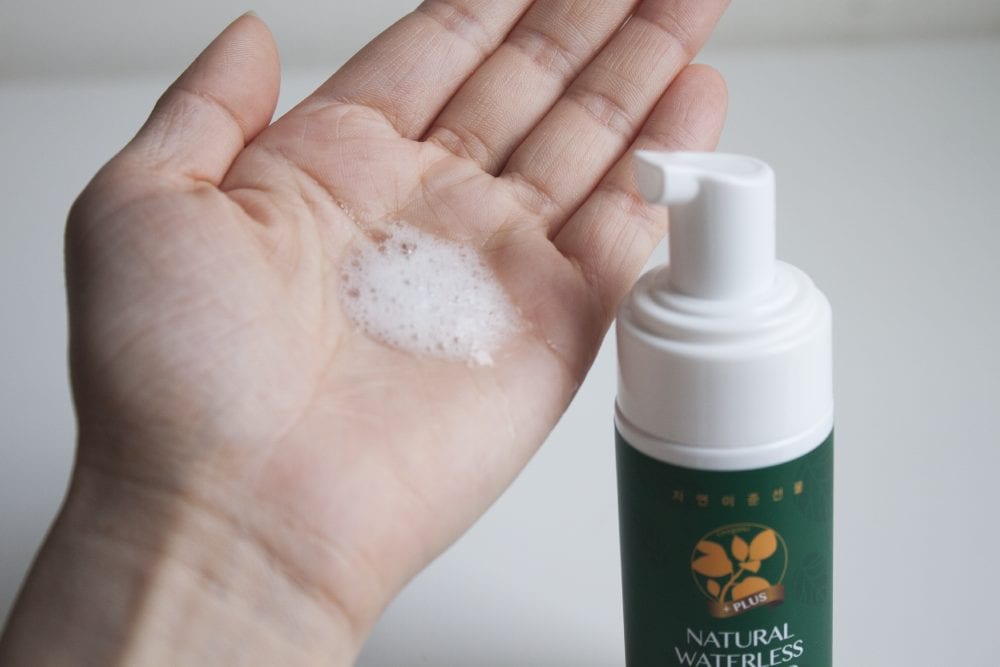 The Shampoo Plus Natural Waterless Shampoo (50ml)
Full Size: 50ml for $5
The second of the two full-sized products in MEMEBOX #4~ I had plans to pick up a bottle of dry shampoo when this MEMEBOX arrived so I decided to put shopping plans on hold and try this one out. Regret. This has the strangest consistency for a dry shampoo. The info blurb says that it's a "foam-based dry shampoo," but it neither foams enough AND it's not very dry. The reason behind that is probably because it's another natural product that is "ethanol free, petroleum free, silicon free, free of artificial pigments" and most importantly "surfactant free," meaning without a foaming agent. Because it doesn't have all that bad stuff in it, I guess I'm more willing to give it a free pass for being weird, but it doesn't take away from me wanting it to work better. It does remove greasiness and covers up any funky hair smells, but it's so liquidy at times that it's hard to use. One of it's main ingredients is …. oregano so it's got it's own funky smell. It fades quickly, but that was a surprise.
· · ·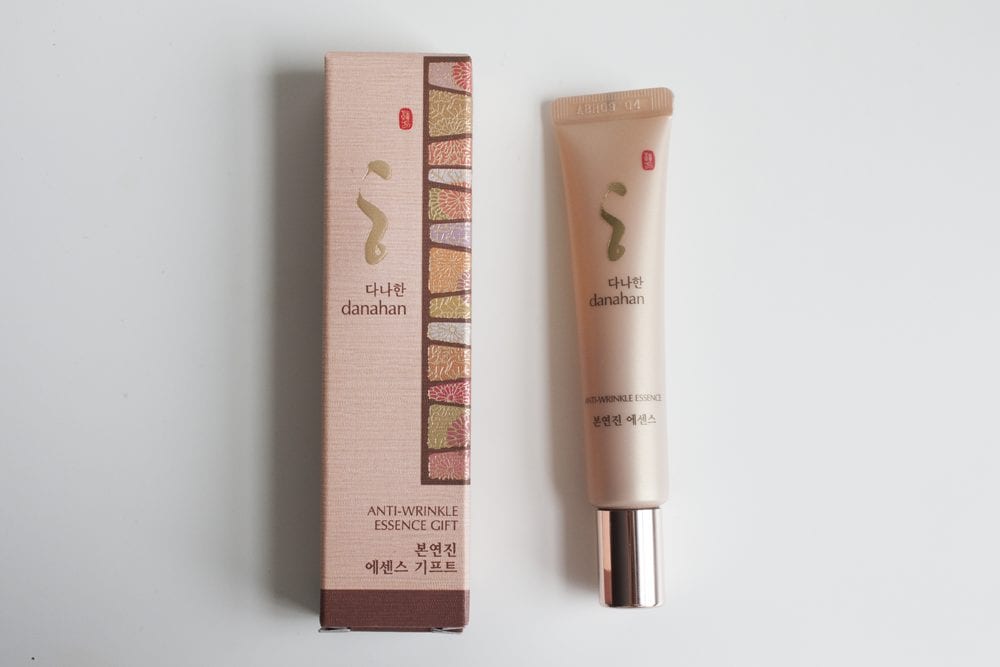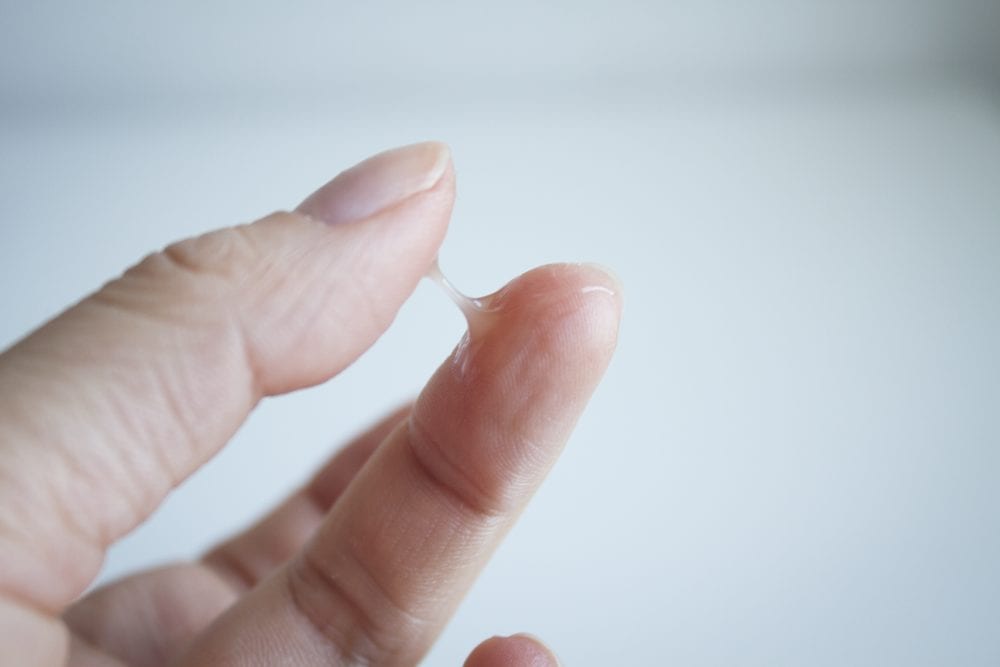 Danahan Bon Yeon Jin Essence (12ml)
Full Size: 50ml for $68 – Sample value: $16.32
The third essence in this box was the Danahan Bon Yeon Jin Essence – an anti-wrinkle product formulated with red ginseng and herbal extracts. OOOH. Danahan is a cosmetic line that features products that use herbal medicine as ingredients, which makes me think of it as a more affordable Sulwhasoo aka the dream. As you may now conclude from the number of times I've said so in this post, I love herbal scented things and I love herbal medicine STUFF. I was secretly hoping that this would smell like ginseng because that would just top it all of perfectly. Unfortunately, it smells nothing like ginseng :( It actually smells like a clean, light, floral scent, which I think is a common fragrance type in Korean skincare. I don't mind it, but I still wish it smelled like ginseng lmao.
Unlike the last two essences, this one is more of what I would traditionally think an essence resembles. It's thicker than the other two and just feels more like a concentrated product. It is surprisingly sticky on when you apply it, but it doesn't have any tackiness on the face. This sample, however, breaks the cardinal rule of packaging for me, which is DECEPTIVE SNEAKINESSS. That's not cool :c
· · ·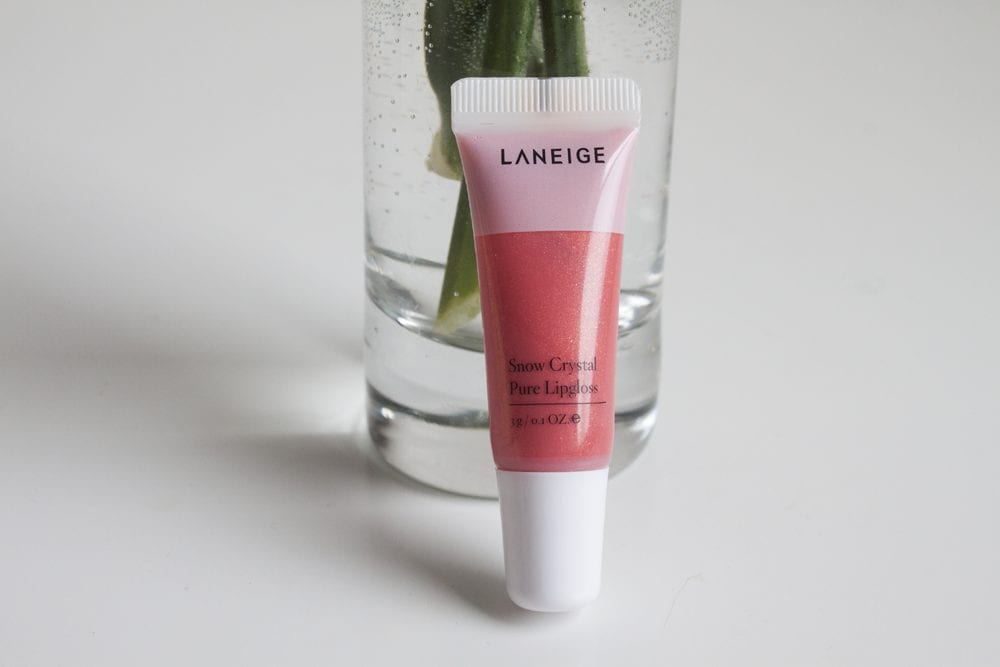 Laneige Snow Crystal Pure Lip Gloss (3g)
Full Size: 5g for $20 – Sample value: $12.00
LANEIGE. Beautiful wonderful lovely luxurious Laneige. One day you will be mine :(((( Until then, I'll just be giddy when I see this tiny Laneige lip gloss sample. It's so cute! The shade is a rose-y pink with gold micro-glitter. The glitter is actually very subtle in real life and it's surprisingly pigmented but ONLY if you remember to squeeze the tube a bit to mix up the gloss with the pigment. LMAO. Mine was a little bit separated when I first opened it so I was unimpressed by the pigmentation. I went back to it later and was like "WOAH COLOR!!" It has a gel-based texture that doesn't seep into my lines and it's the perfect size for keeping in my bag.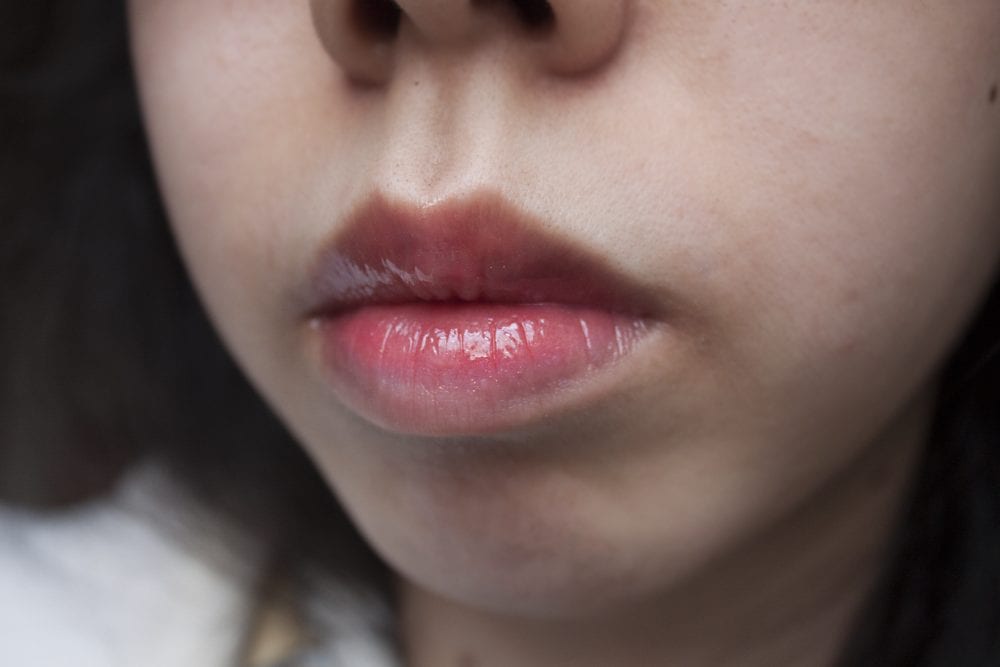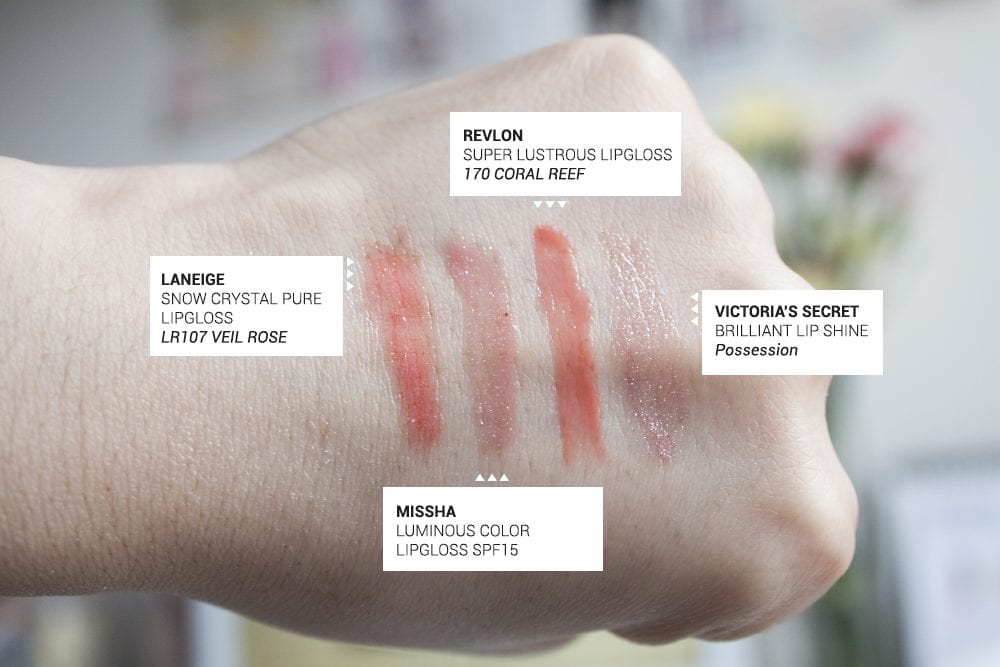 · · ·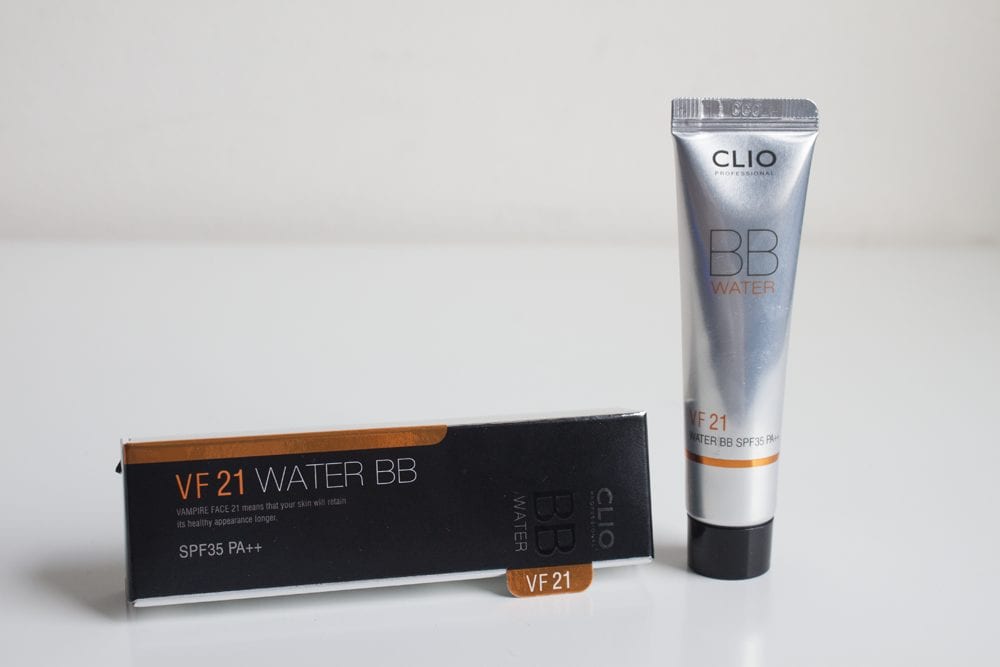 Clio VF 21 Water BB SPF 35 PA++ (15ml)
Full Size: 50ml for $20 – Sample value: $6.00
If I'd gotten this sample back in January, I would have been HECKA THRILLED because Clio is suuuuuch a popular brand in Korea and I love the BB game – it's even a water-based BB and you guys know how excited I get about water-based products!!! But sadly, we had a long harsh winter here in New York and it took a terrible toll on my skin. Foundations, BBs, CCs – all of it just seemed to sit on top of my skin and cake minutes after application. I was struggling with all my regular foundations already and I kind of went "uahruaghaugh a new foundation to test aruahgughhahg". I wouldn't have minded one of those Clio Gelspresso eyeliners heyyyyyo. Anyway, I'm sad to say that this BB didn't work any miracles. For a water-based BB cream, the Clio Water BB was surprisingly thick; honestly, it's got the same consistency of a regular BB cream so it's thicker than I expected and harder to spread. One of my faves, the Face Shop's Aqua Tinted BB, is much lighter and even the Revlon Nearly Naked foundation slides around more on my hand than the Clio one. The shade of the BB also has more of a pink undertone to it so while the shade is technically within my range, it comes off as being a bit too light and doesn't match my neck if you look at me in person (don'tlookatme but check the end of this post for a photo). This was unfortunately a miss for me, but I'm sending it to a friend who hopefully will have a better time with it!
· · ·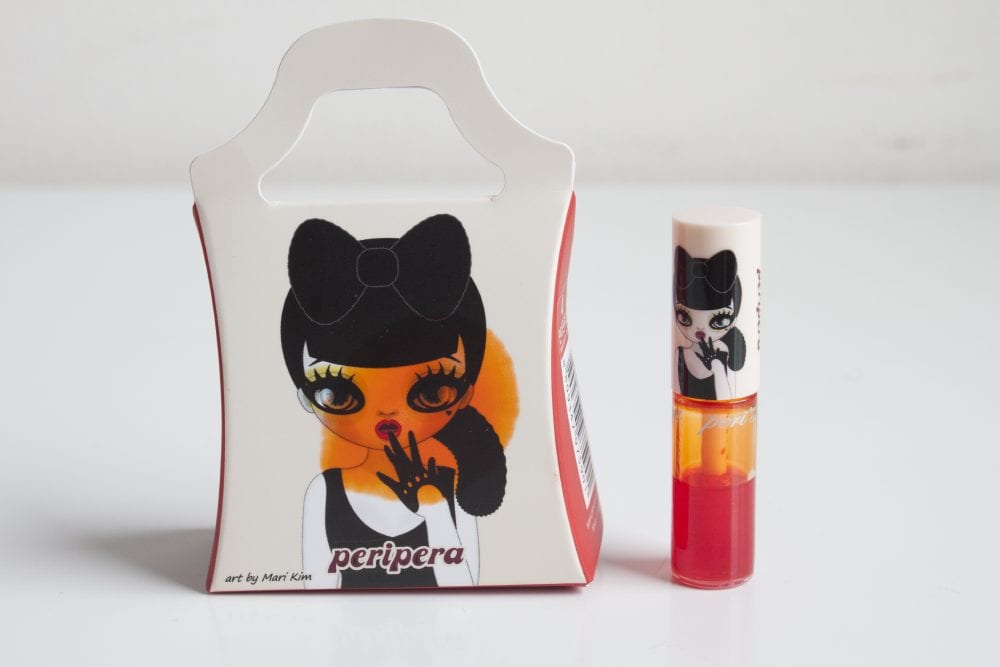 Peripera Peri's Tint Mini Mandarin Juice (2.5ml)
Full Size: 6.5ml for $6 – Sample value: $2.31
As you can tell, my Peripera tint suffered a shipping mishaps on it's way to me :( The cap of tube must have been loose because the box it came in was stained with the tint. Since it wasn't a large sample to begin with, I was disappointed that so much of it was already gone before I had the chance to try it. (I ended up sending MEMEBOX a quick email with some pictures letting them know what happened and they were really generous about sending me some credits for a future order. +1 for great customer service!! )
Although I was kind of bummed out about the spilled sample, I ended up finding the Peri Tint to be kind of an underperforming product and so as it turns out, I wasn't missing out on much. I love an orange lip, but the shade really doesn't work on me :T Here's a swatch of the Peri Tint compared to two other orange-famiily lip colors that I own – Benefit's Cha Cha Tint and the Revlon lip butter in Tutti Frutti.
The Peri Tint in Mandarin Juice is the shade that runs most true to what I would consider orange to be. When it's next to Cha Cha Tint and Tutti Frutti, you can really tell how much more of a red undertone the other two have. It's a pro if you're looking for a true neutral orange shade as opposed to something that could also be considered coral. It's also awesome staying power. The second photo was taken less than a minute after I applied the products and took the first shot.
However, you may also be able to tell that the Peri's Tint BLEEDS LIKE CRAZY. The description on the product card says that it's "lightweight, transparent and buildable," which foreshadowed it's watery consistency. It's much more liquid than Benefit's Cha Cha Tint and even the TONYMOLY lip tint from the previous box . That made it easy to get a nice even color all over my lips because I could do several light layers till I reached the color I wanted. I was excited about how well it applied, but then I checked the mirror.
(Pre-breakout photo hahahha, but I'm wearing the CLIO bb in this photo)
Blegh. I should have expected this seeing the way the tint seeped into all the lines on the back of my hand, but because of the watery formula, the tint just up and decided it was migration season. You can see how it's gotten into the corners of my mouth and past natural line of my lower lip. The shade is also just very bright / almost neon. I'm not afraid to rock a bright lip but I just don't know if I like how this looks against my skintone :[
· · ·
Overall, my feelings about MEMEBOX #4 were neutral. I'd give it a 5/10. I definitely felt underwhelmed with some of the products even though the combined value of this box was $89.26, which is still almost four times what I paid for it. Some of what was in the box just didn't work for me, but nothing was so awful that I regretted buying the box. My biggest disappointments included the lack of variation (SO. MANY. ESSENCES.) and the full-sized products being rather boring ones. The biggest pro of course, is the LJH propolis ampoule saving my day!!! So yes, definitely less satisfying than the box #3, but I'm still going to play because it's fun. I unfortunately (or fortunately, since I didn't like the product selection) missed out on box #5, #6, #7 and the revamps #5-2 and #6-2, but I managed to snag #8, #9 & #10 so look forward to those posts. I'll be good about it I promise! In fact, #8 is already being tested right now and #9 is on it's way to me already (〃▽〃)