The ever lovely Liz was recently in NY for vacation and we met up for a ~*friendship date*~. It was our first time meeting EVER ♥. Our day consisted of much chattering, a bit of eating and much more walking in the hot sun than either of us would have liked. Admittedly, most of the extra walking was a result of my severe inability to navigate. Every time I said "I think it's this way" or "I'm pretty sure it's just down this street," it was always the other way or down that street. DISCLAIMER: I am actually an excellent map reader, but that does not great a tour guide make.
I met up with Liz at the apartment she was renting on the Lower West Side and it was the cutest place! We played Marco Polo for a while because I walked right past the street she was staying on and then she thought she knew where I was but she wasn't even close LMAO. We looked at some bags at UO, but hunger took over so we were off!
For the most important meal of the day, we headed to the Brooklyn Bagel & Coffee Company for a quintessential New Yorker breakfast of, well, bagels and coffee. BKBagel has an enormous selection of flavored cream cheeses and there are so many combinations bagels + spreads that it took us a good 10 minutes to decide on what to order. Luckily, the staff was really friendly and offered to let me sample anything I was curious about. Didn't have the courage to try the Flavor of the Week though…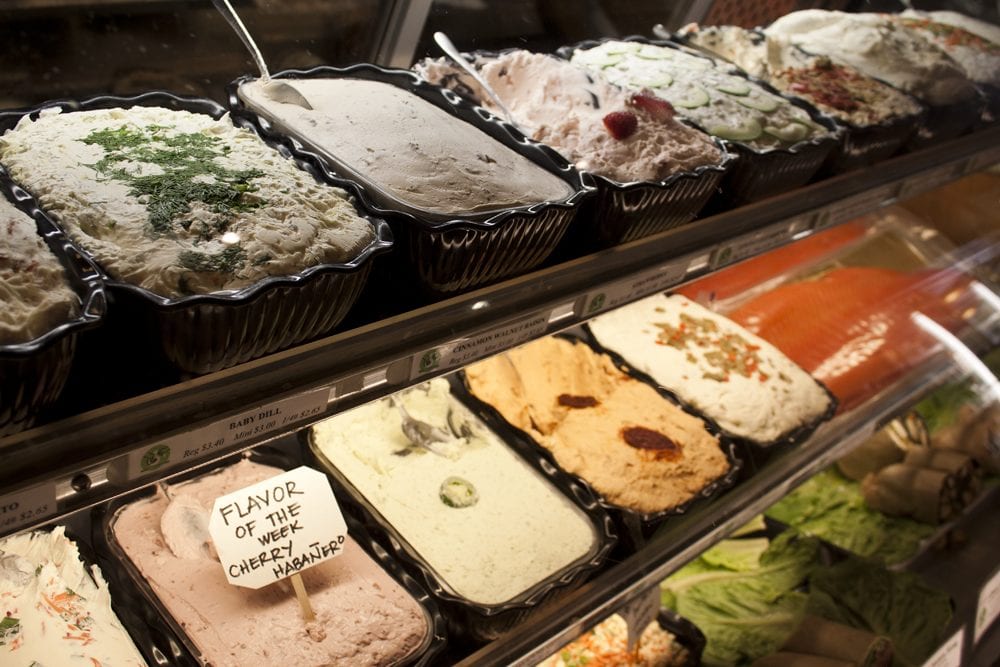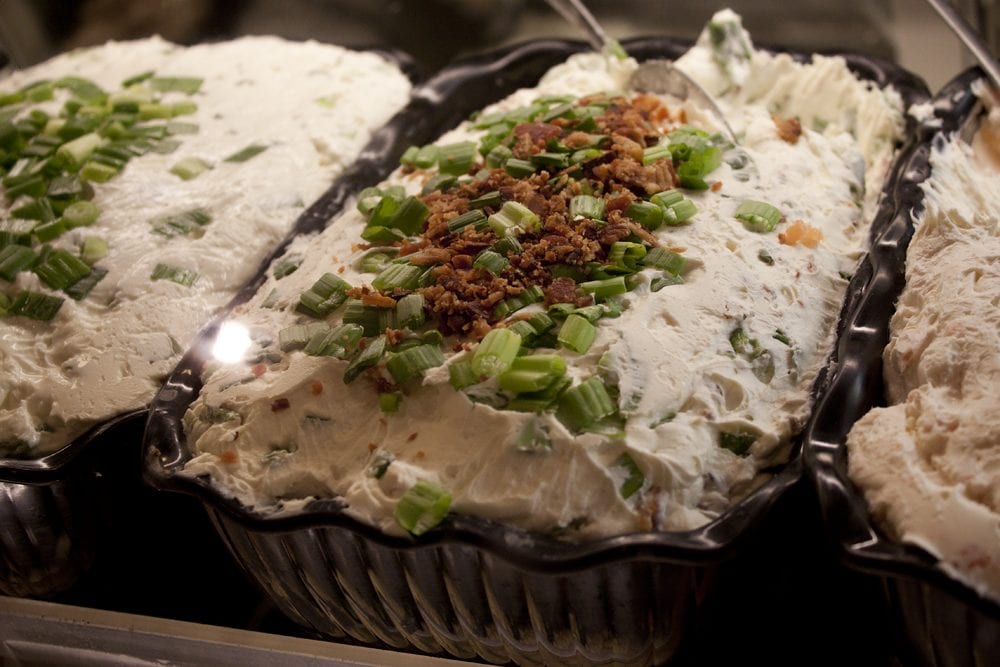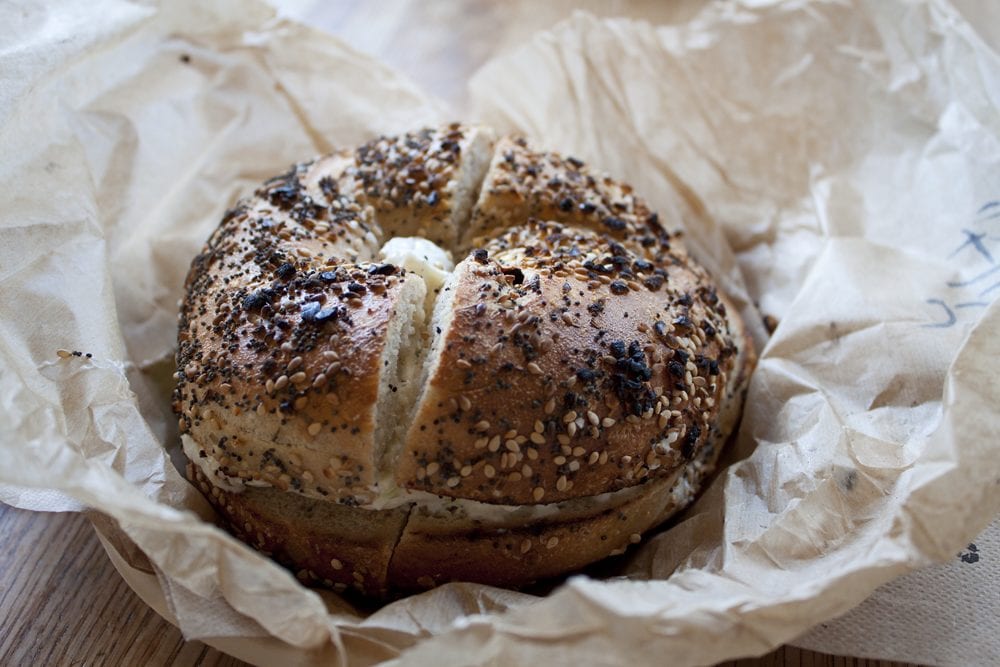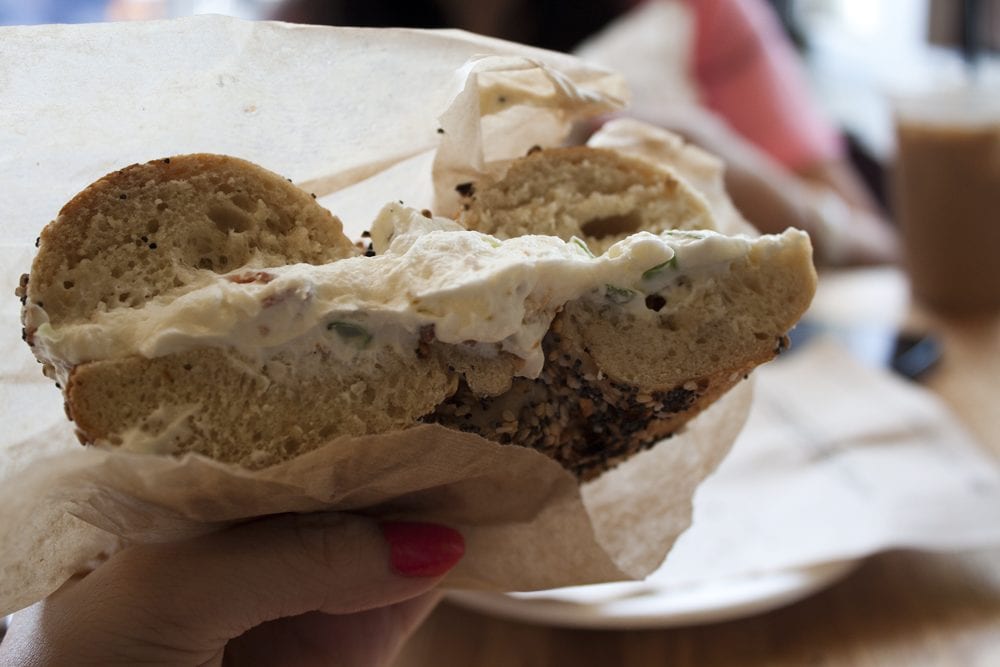 We settled on a large everything bagel with bacon & scallion cream cheese and each grabbed a cup of iced coffee. It was delicious! The bagel was surprisingly soft and the cream cheese was amaaaaazing They were very generous with how much spread there was because our bagel was stuffed with cream cheese and I. love. cream cheese.. The only downside to our meal was that the garlic topping on the bagel was a bit burnt and I didn't think the coffee was particularly special. The price is kind of reaching in a city known for bagels, but it was a good experience for what it's worth!
Afterwards, we headed a few blocks west to The High Line to sightsee, which in retrospect was a bad idea seeing as it was sweltering hot and we would have been better off hiding out indoors. The walk along The High Line was a nice way to spend a half hour or so because the view is great. It's neat seeing the old train tracks amongst the foliage and there's a lot of unique architecture on bordering the park – you can even spot boats out on the Hudson River.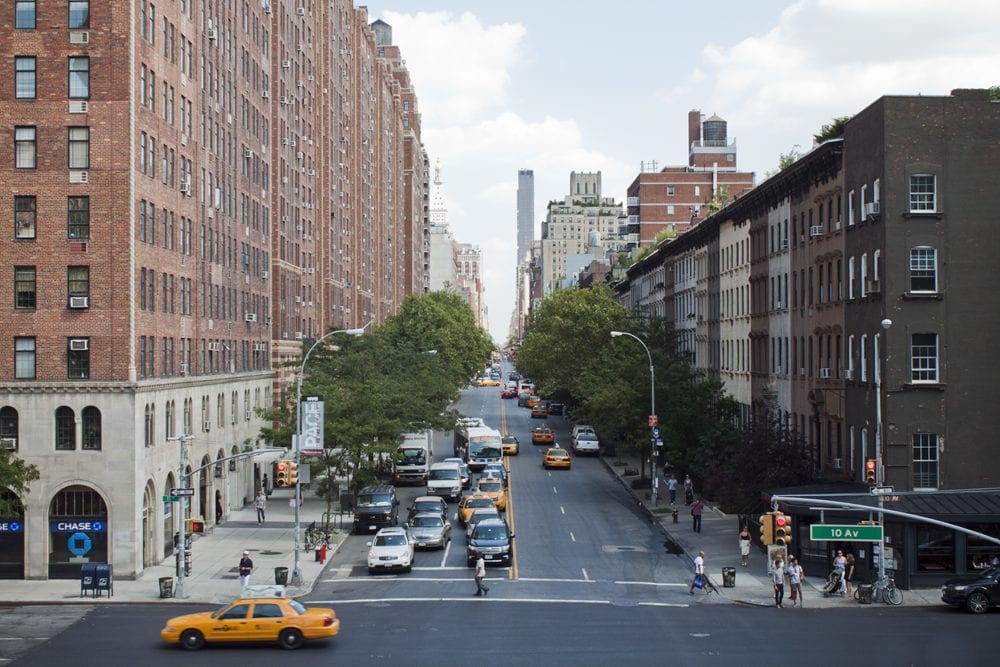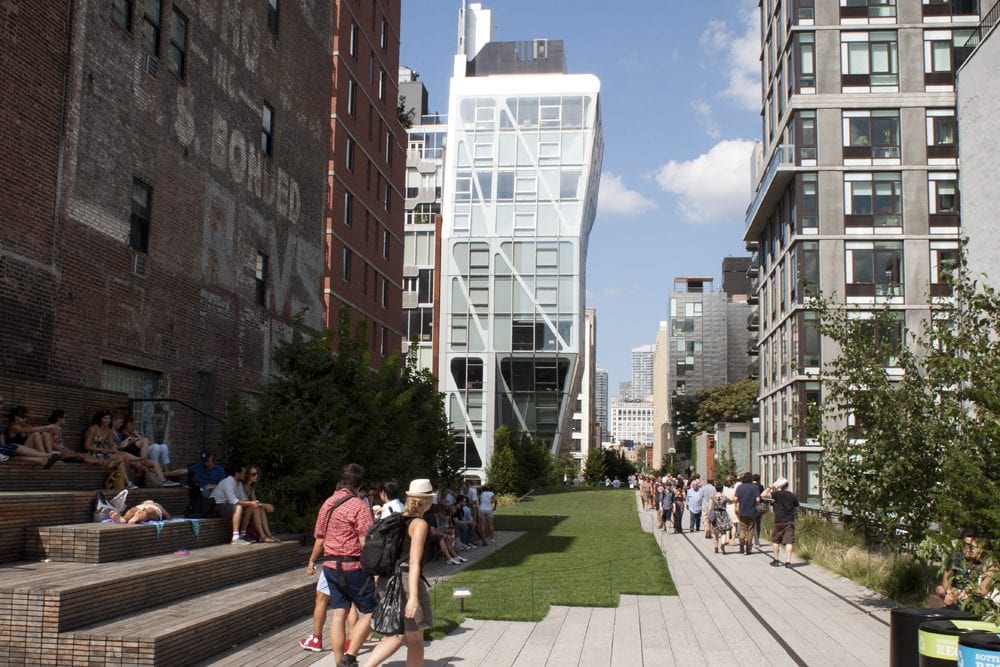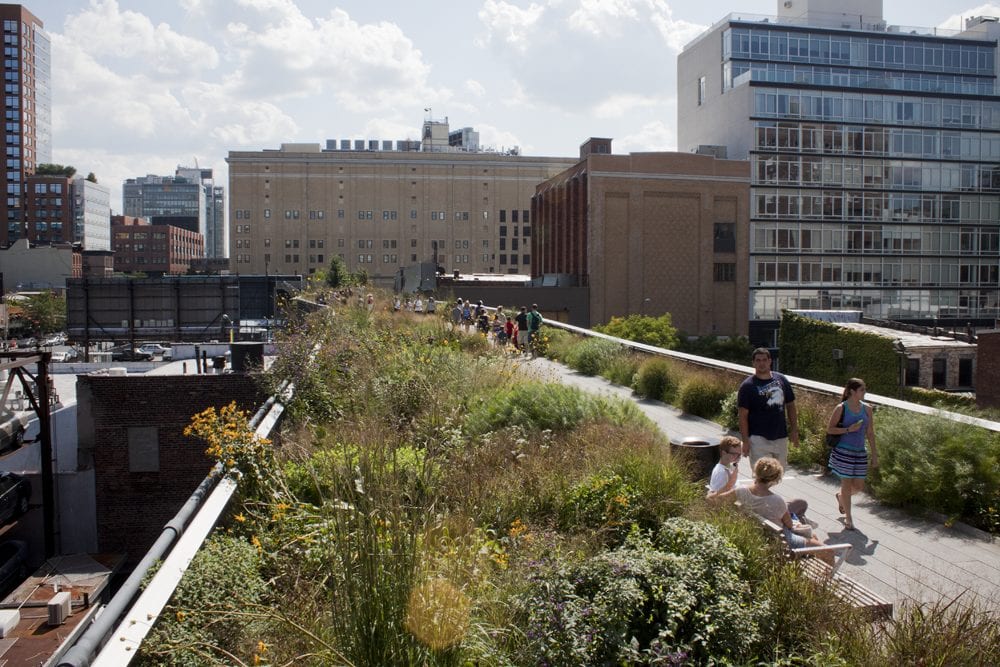 The majority of our afternoon was spent window shopping HAHA. In SoHo, we popped into a curiosities shop called The Evolution Store, which has an awesome but creepy collection of things for sale from petrified critters to precious gems to articulated skeletons. Then we headed to K-Town to pick up some things at The Face Shop (and laughed at the giant Hyunjoong cutout HAHAHAHA). Finally, we went to Muji for stationery and since it was nearby, had an early dinner at Go! Go! Curry!.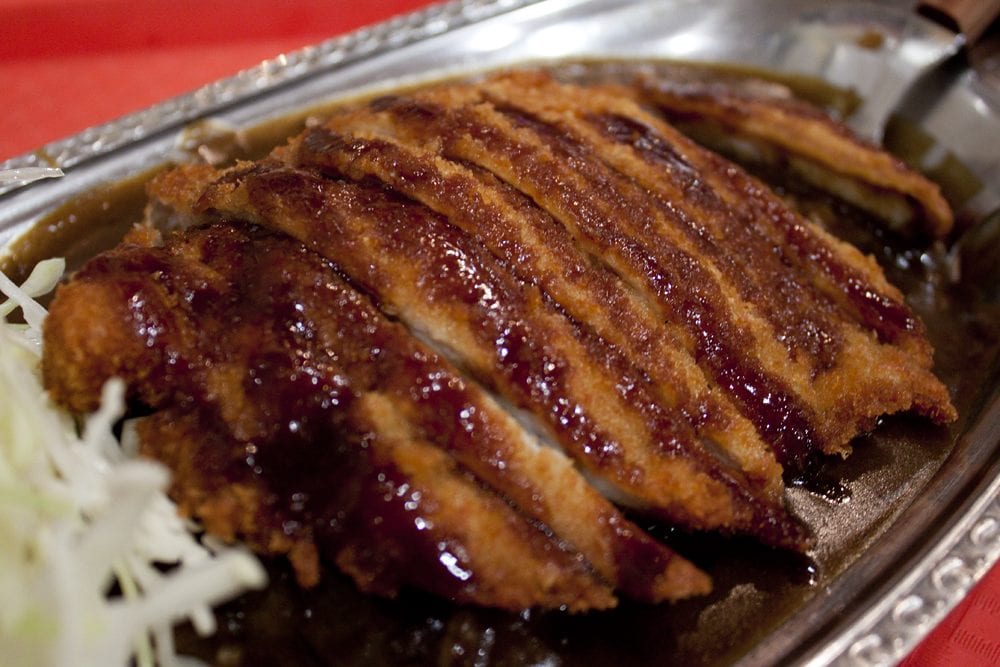 Back in Times Square we hung out in F21 for way longer than we should have (!!!) because we kept debating whether or not we wanted to try the photobooth on the second floor. It was a yes until we realized that everyone on line outside could watch you on a screen and then it became a resounding NO. Liz also took the opportunity to FURIOUSLY AND STEALTHILY shoved the TFS cushion blusher that I enabled her to buy for herself into MY BAG and there was a lot of running around the store to TAKE IT BACK, to which she REFUSED.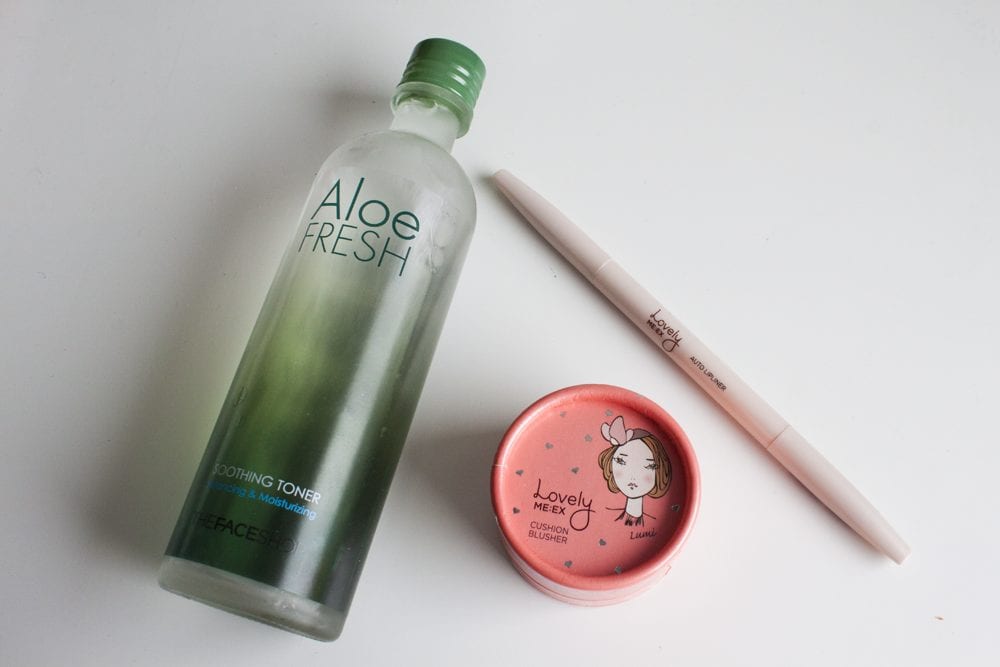 The Face Shop's Aloe Fresh Soothing Toner, TFS Lovely ME:EX Auto Lipliner in 02 Rose Beige and TFS Lovely ME:EX Cushion Blusher in 02 Sexy Orange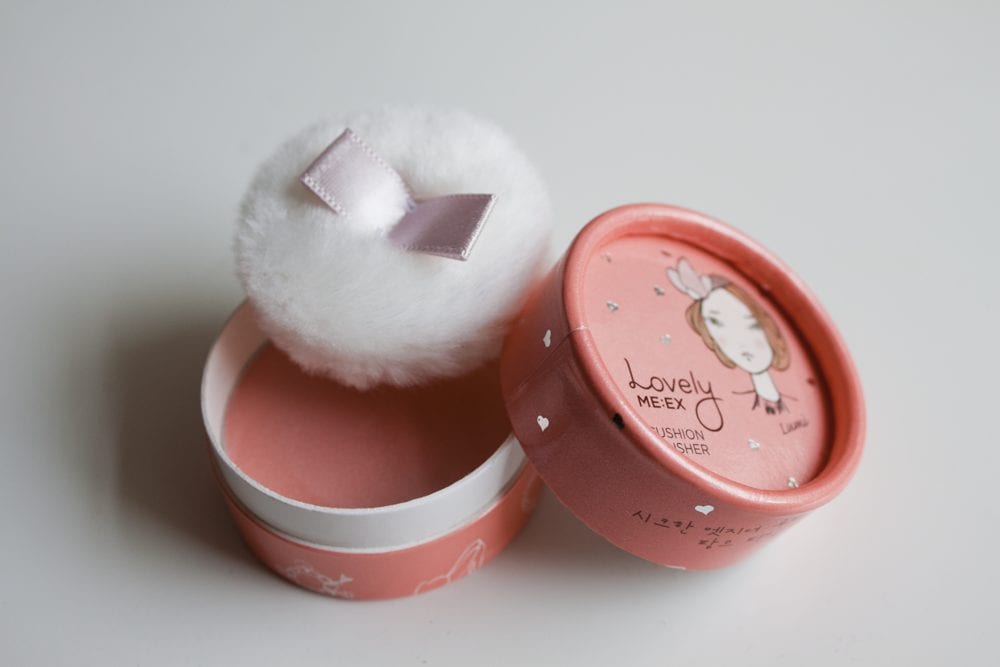 THANK YOU LIZ ♥♥♥
We were outside staring at the giant photo screen and trying to take selcas (HAHA), when all of a sudden, Liz's cousin and family show up! The world is a very small place. I had the pleasure of meeting Liz's family who are all so sweet and friendly! Liz's mom is so affectionate!!! Cutest! Her dad and cousin even helped us take photos hahaha. Some of Liz's family wanted to get some chicken and rice and we were about 30% hungry so we ran off to pick some up and then hung out at Rockefeller Center.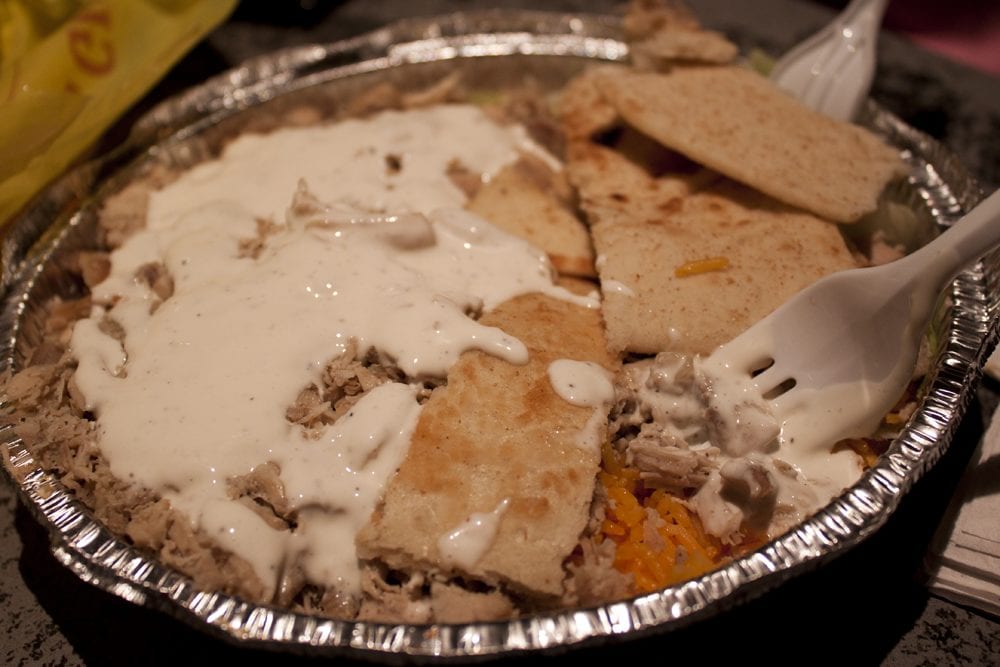 We said our SAD FAREWELLS at around midnight, but then I just resumed texting her after I said bye HAHAHA gross. I can fill this paragraph with all kind of sappy feelings, but I will keep it to this: Liz is one of those friends I've been really lucky to have and I'm a little regretful that I wasn't better prepared to take Liz to Great Places. Fingers crossed that we'll get to meet again next year and we can have more fun! ILU LIZ Come back to me soon ♡♡♡
---
[toggle title="Location Location Location!"]
[/toggle]