A friend of mine won tickets to be in the audience at MTV's Best New Band mini concert and graciously allowed me to be her +1 to the show. Unfortunately, she couldn't make it the day of, but I went to the lineup to see if the staff would let me in anyway. I was fortunate enough to meet two very sweet fans who didn't have a +1 and put me down as their guest ㅠ^ㅠ
The wait for the show wasn't too bad except that it was very cold out. I was bundled up because I disregarded the instructions to look "club ready" HAHA. There were, however, some people who dressed up for the occasion and looked fantastic. It was an alright experience on line – no pushing, a little bit of line cutting, but lots of camaraderie when it came to holding places on line for those who needed a bathroom or coffee run. The only discontent came when staff pulled up people from the back of the line and gave them special access to the interviews upstairs in the MTV studios. People towards the front of the line were quite upset about that (myself included!!). Most people agreed that they thought the fans at the very front of the line who had been there since 5AM deserved the VIP treatment instead :/
It was already dark out by the time guests were allowed to enter – I was there since noon so the wait in total was approximately 5-6 hours. I bumped into the SAME FRIEND from elementary school/the NJ concert and she became my surviving-the-crowd partner once we entered the studio, but we made a big mistake rushing to the front of the stage instead of taking the mezzanine. A lot of the taller fans managed to squeeze us out of the way and that coupled with jumping from the crowd meant we couldn't see much. SHORT PEOPLE LIFE OBSTACLES #104: STANDING CONCERTS.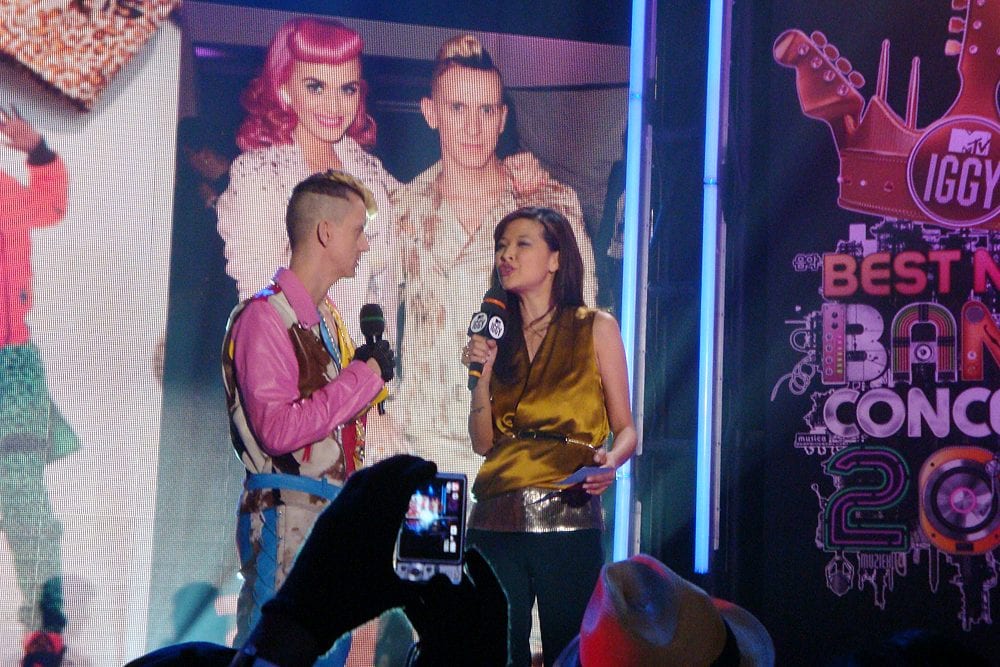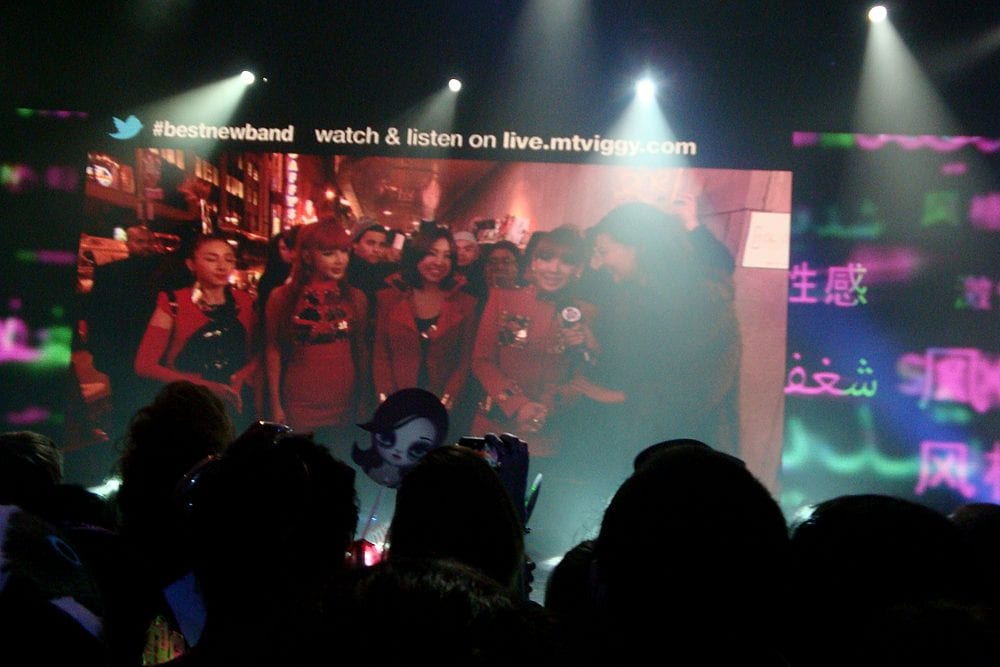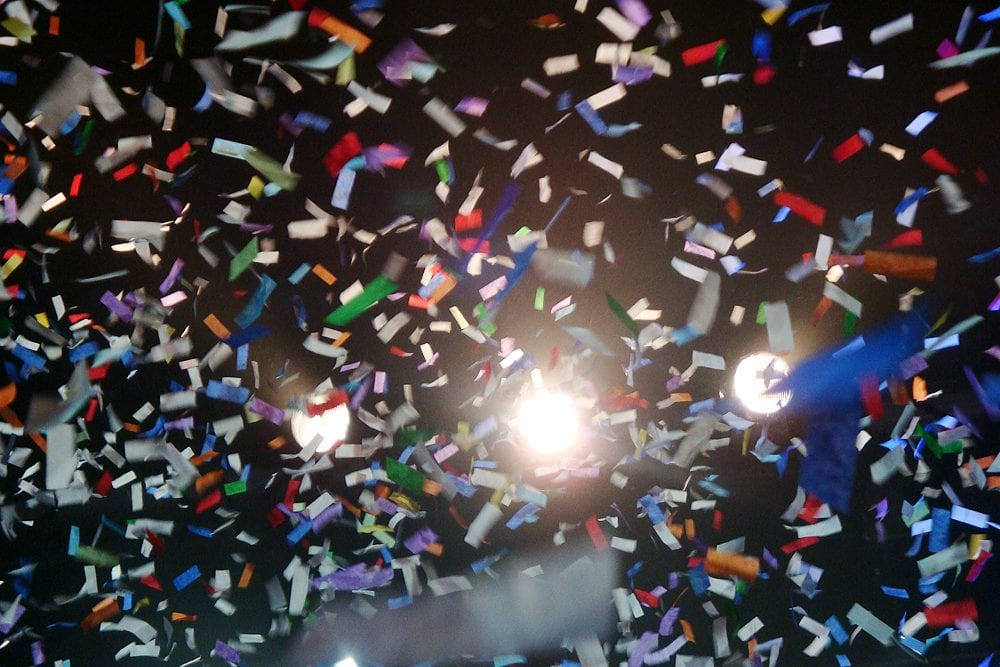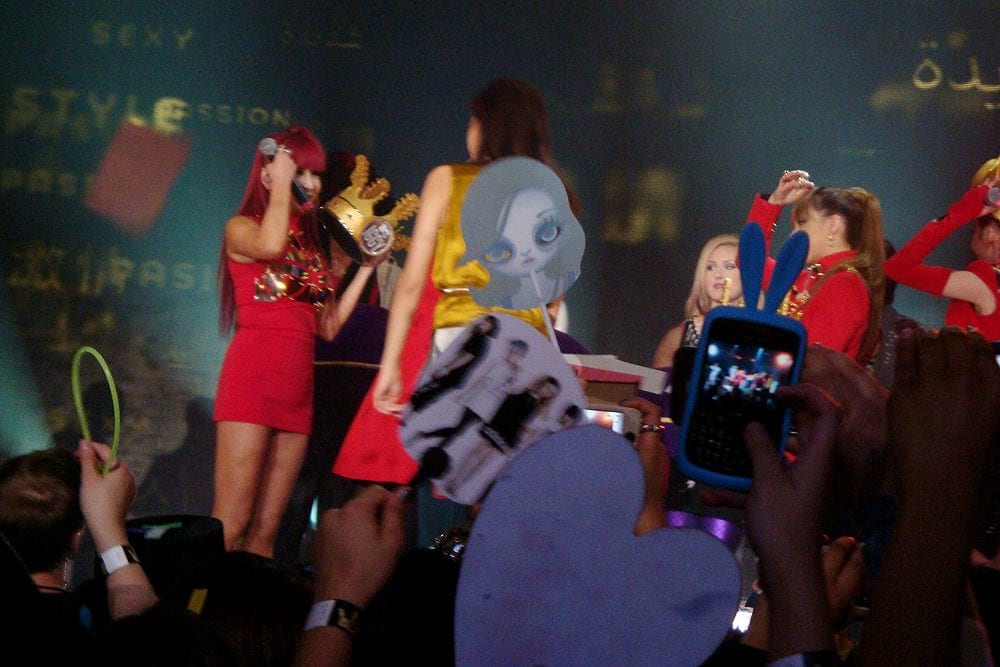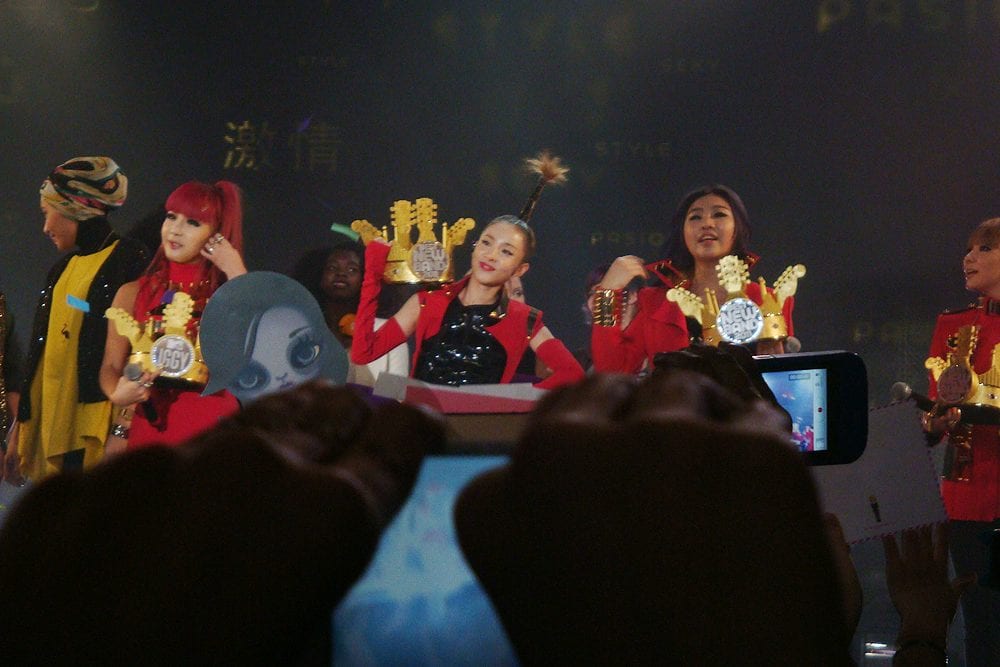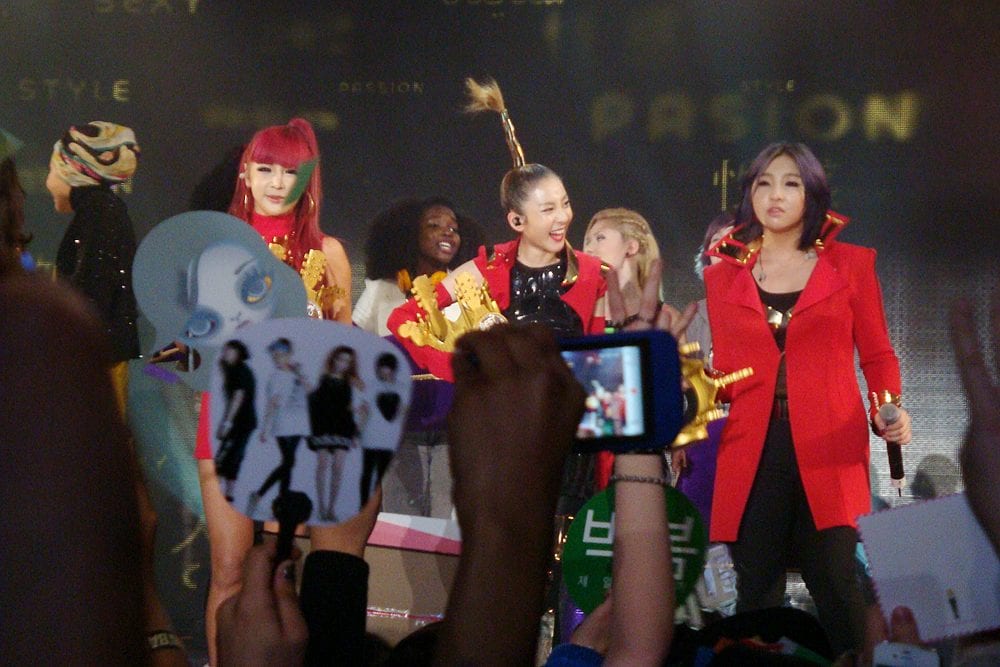 The crowd was really receptive and excited for all the acts that performed including La Vida Bohème from Venezuela, Gyptian from Jamaica and Yuna looked like this so I will save you the headache. You have to check out Yuna, though because her voice is incredible – so calming and sweet. I was blown awayyyy~
Everyone in the audience went insane when 2NE1 came on stage. The girls looked amazing and their performances were ON POINT. They sang a total of 4 songs: Fire, Can't Nobody, Lonely & I am the Best and then were "crowned" the best new band of 2012. They were so cute, energetic and lovely!! The biggest surprise for me was that Dara was much shyer in person than she appears on shows. CL has so much stage presence and the crowd lost it for Minji whenever she had a dance solo. I was in love all night with Bom's hair wowww. It was a ton of fun!